Best Turkish Bathes (Hamam) In Istanbul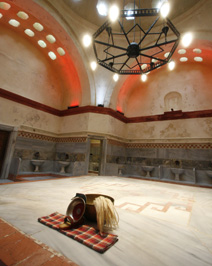 Turkish Bathes, world-famous Turkish style of bathes which originally called as Hamam, are amongst the most popular attractions of the Turkey.Both local and International tourists are attracted to these bathes where they having vacation at.As Istanbul is a major tourist destination in Turkey and in the world, its world-famous Turkish Bathes are amongst the most popular tourist destinations, as well; Both historical and still working Turkish Bathes (Hamams).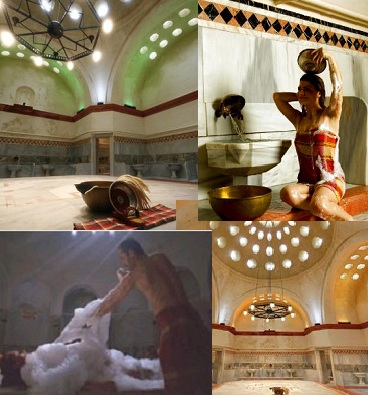 Here is a throughly prepared list of famous Istanbul Hamams (Turkish Bathes). -For further information about the features of Hamams, you could also check my post titled as "Turkish Bathes (Hamam) in Antalya" under the category of Turkey/Antalya-.
Galatasaray Hamami, in Galatasaray district of Istanbul, was built in 1715.It is still on duty, that is to say, welcomes both local and international the tourists for a wonderful Turkish Bath -Hamam- experience in Istanbul.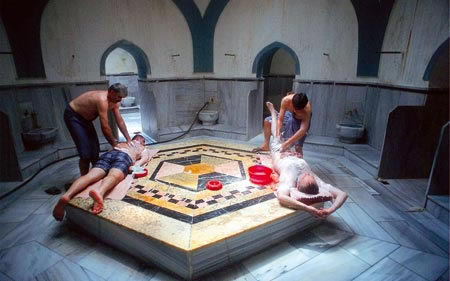 Cagaloglu Hamami, which is located in Yerebatan Streets in Cagaloglu district, is one of the most famous Istanbul Turkish Baths.It was built in 1741, having a Baroque and Ottoman architecture styles mixed within.
Cardakli Hamami, in Fatih district of Istanbul; Eski -Old- Hamam in Uskudar district of Istanbul are also famous Istanbul Turkish Bathes.
Cemberlitas Hamami, which is in Cemberlitas district, was built in 1584 by the legendary architect Mimar Sinan.Its both woman and man section of Turkish Bath are open from 6 a.m to 12 a.m.