Marmaris, Blue and Green All Year Around
|
Marmaris, a corner from paradise at where you could find the stunning combinations of the green and blue all year around.Located in southwestern Turkey, Mediterranean coast, Marmaris is one of the most popular tourist destinations of Turkey, and one of the most known and the best amongst all Mediterranean vacation places.As it was just a small town which was known by its fishermen, beautiful nature until last couple decades, now it is a real tourism destination.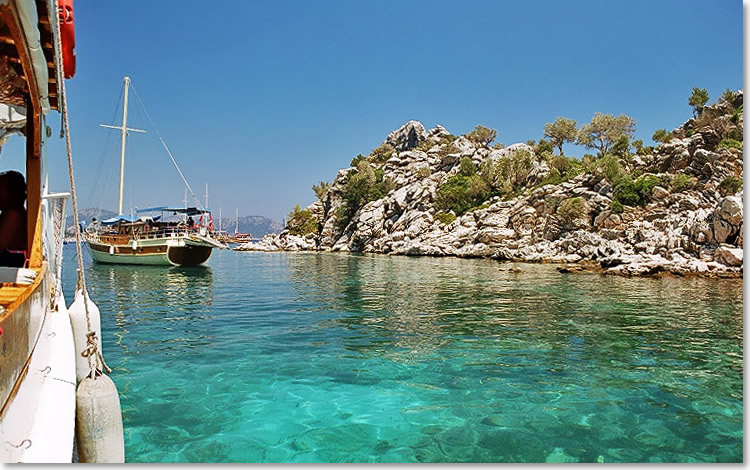 Marmaris, having many of long sea coasts and clean turquoise water , being a natural harbor, having ancient towns very nearby, being suitable for all kind of water sports, will offer you a very wide variety of activities during your vacation.You may even not have enough time to have a taste of all specific activities of this unique Mediterranean coast town.
Having the specific Mediterranean climate, Marmaris is a place where you could enjoy the water and the beach all year around.There are regular ferry services to Greek island Rhodos, also large cruises.All those natural features makes here a very nice place for yachts as well.
Marmaris is also a very historical place, having its history back to thousands of years B.C, even earlier than 10 thousand B.C as some historians claim.There are many ancient cities around, some of which are Physkos, Amos, Syrna, Kastabos, Amnistos.Marmaris Museum is also amongst the very important attraction points of the town.
Don't forget to taste some of local foods of Marmaris and its famous ice-cream.