Watching The Sunrise On Mount Nemrut
|
Mount Nemrut, 2,134 m (7,001 ft) high, is a mountain in southeastern Turkey (Adiyaman Province).It was not my first visit to mount Nemrut.The first one was in April 2008.In fact, month of April is too early to visit that place because it's still very cold up on the mountain and plus you could see lots of snow on the mountain.One more reason for being too early is the clouds; Many people from all over the world come to this place to see the sunrise and the sunset, so it will probably be cloudy and you might not enjoy the full sunrise.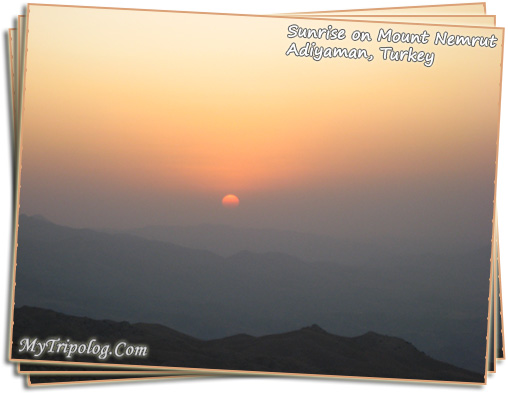 People from all over the world come to visit this place not only for its spectacular sunrise and sunset view but also to see the historical giant statues (8–9 m/26–30 ft high) which were built by King Antiochus I Theos of Commagene In 62 BC.
There are two main ways to get there to the peak point.The one passing through Adiyaman province is easier for the people who come from western part of Turkey; and the one passing through Malatya province is easier for people who come from eastern part of Turkey.
(Spectacular sunrise on Mount Nemrut, Adiyaman, Turkey)
If you're gonna visit this place I strictly suggest you to get your best cameras ready for it.Visiting this place is actually one amongst the unforgettable moments in my life.The spectacular sunrise, huge status and the historical heritage is very very impressive.You will want to take as many photos as you can…
(Statues of Mount Nemrut, Adiyaman, Turkey)
Ah, I forgot to mention; Good time for visiting Mount Nemrut is during  June through August.It is during summer but take it as a warning; you will need some jacket or coat on.You can even take some blankets with you because it is really cold up there although it's summer time.
Get ready for an unforgettable day…
(All the photos of Mount Nemrut, Statues, Sunrise in this post have been taken by me during my last visit in summer 2009)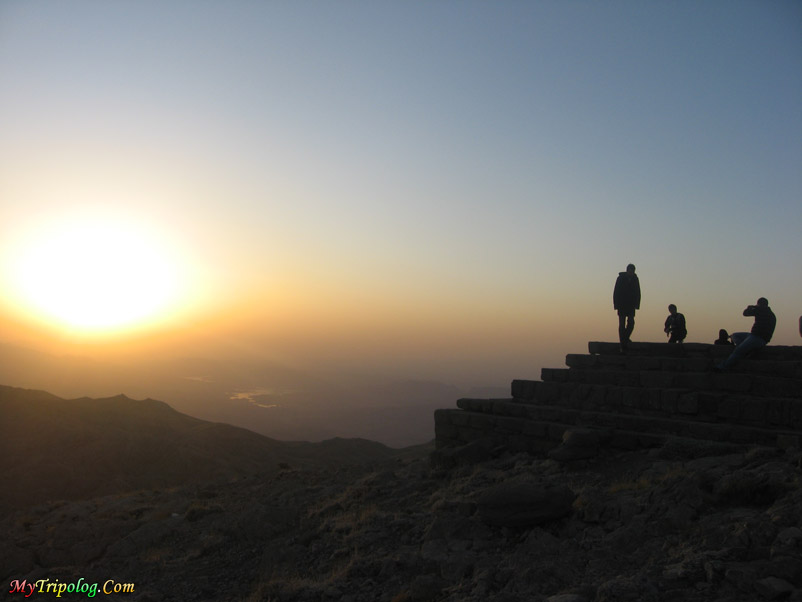 (Several tourists taking photos of sunrise and enjoying the time, Mount Nemrut, Adiyaman Turkey)
(Backyard of the peak point of Mount Nemrut and the statues from Commagene Kingdom, -only the head of statues might look small  in the photo but the fact is even that part is longer then a normal man- Adiyaman, Turkey)