Buxton, Home of Cape Hatteras: Part 1
|
Buxton, which known many years ago as "The Cape", is the largest town on Hatteras Island (North Carolina, USA) in terms of lands and ; An excellent place to spend your vacation.Buxton is a kind of place to offer you almost every activity which you could be looking for during your vacation.Swimming, fishing, sunbathing, diving, horse riding, surfing, windsurfing, kite boarding, camping, biking, hiking, fishing and surfing competitions, yacth trips, boating, paddling and many more.With its spectacular nature, national park, beaches, forest, scienic views, unbeleiveable sunrise and sunset, historical places, museums, lighthouse, friendly people, Buxton is to offer you an unforgetable vacation.
Where to stay in Buxton…
Many motels, villas, appartments, cottages, camping places are available in Buxton.The lowest motel prices start from about 90-100 Dollars per night.Motels and all other accomodation places are pretty nice places.The differences are mostly about the location.There are many ocean front rooms, cottages, villas and even if it is not a beach front one then it's mostly several minutes away from the beach by walking.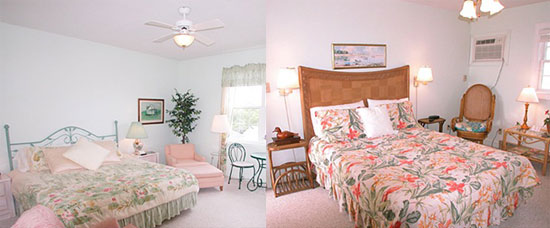 (Bed and Breakfast motel rooms in Buxton, Cape Hatteras, NC, USA)
Now, let men mention the names, phone numbers and prices of several nice places. Lighthouse View Motel and Comfort Inn are the entrance of Buxton and if you turn left to the "Old Light House Road" after Comfort Inn, Bed and Breakfast is only one minute away and on left side of the road. Keep going on HighWay 12, you will see several more motels on both sides of the road. Cape Pines Motel is several minutes away by car and on the left side. All these motels are pretty nice places and some of them have ocean front rooms such as "Bed and Breakfast", "Lighthouse View Motel". Actually the (Pamlico) Sound view rooms are pretty cool too."Bed and Breakfast" motel is about one minute away from High Way 12 and so it's further to the main street noise and crowd, plus it's an oceanfront motel.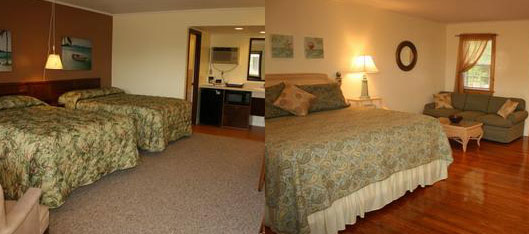 (Rooms of Cape Pines Motel in Buxton,Cape Hatteras, NC, USA)
For in season motel rates, I can say that the lowest prices are about 90-100 dollars per night.Now I will give you the contact information of several motels:
(Rates:$119 – $159)
PHONE: +1-252-995-3002
FAX: +1-252-995-3178
TOLL-FREE: +1-800-252-3316
Lighthouse View Motel:
TOLL FREE: 800-225-7651
PHONE: 252-995-5680
E-MAIL: info@lighthouseview.com
Cape Pines Motel:
PHONE:252-995-5666
Comfort Inn:
LOCAL: 252-995-6100
TOLL-FREE: 877-424-6423
FAX: 252-995-54
E-MAIL: info.buxton@thrvb.com
PHONE: 252-995-7030
E-MAIL: innkeeper@innonpamlicosound.com
If you're looking for camping area then you could check "Cape Woods Camp Ground".A few minutes after entering Buxton, there's a turn left to "Buxton Back Road".Keep going on "Buxton Back Road" for several more minutes and it should be on the left side.It's got a nice camping area and a swimming pool.Huh! Let me mention this, you might need it; one of the two payphones in entire Buxton is at the entrance of "Cape Woods Camp Ground" which I needed to use it several times.Security, game room, campround fishing, music bands, parties and many more activities and facilities are available in the Camp Ground.
Cape Woods Camp Ground:
PHONE: (252) 995-5850
(Entrance of Cape Woods Campground in Buxton, Cape Hatteras,  NC, USA)
Cape Hatteras Lighthouse…
It's  the tallest lighthouse in the USA.Due to threatening erosion, It was moved to another place which is also not far from the original place.That moving thing was actually a great work, I think they did an amazingly great job over there.I was actually so surprised when I learned about it and saw the photos of moving proccess.Now there's also a museum and visitor center where you can learn more about Cape Hatteras Lighthouse's history.You could also climb up the lighthouse.(Check the fees to climb Hatteras Lighthouse and available hours down in the photo.)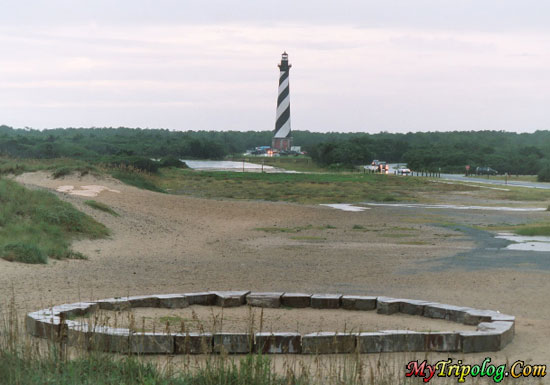 (Old and new places of Cape Hatteras Lighthouse, Buxton,  NC, USA)
Sunet and Sunrise in Buxton: Sunset in Pamlico Sound, Sunrise in Outerbanks
In buxton, it's amongst the best places where you can see spectacular sunrise and sunset.Watching endless horizon through the sound and/or ocean during sunset and/or sunrise will give you an unbeleiveable pleasure, offer you excellent romantic moments.You will see the sun rising up over the ocean second by second; or the sun going down the Pamlico sound.I am sure it won't be difficult to find an silent point to watch sunset/sunrise and have some romantic moments.
(Spectacular sunset in Buxton, Cape Hatteras, NC, USA)
More photos and explainations about Buxton & Cape Hatteras:
(North Carolina's Outer Banks, Beach in Buxton; I took the photo just before a tropical storm in September, 2007)
(Bed and Breakfast motel entrance & office in Buxton, Cape Hatteras, NC, USA)
(Stream thourgh the hwy 12 in Buxton; This river passes under the High Way 12 and actually the place where I stayed is on the other side of the road just by the stream and behind the place is Conner's Supermarket which is the largest market in Buxton.)
(Sunset on Pamlico Sound, Buxton, NC, USA)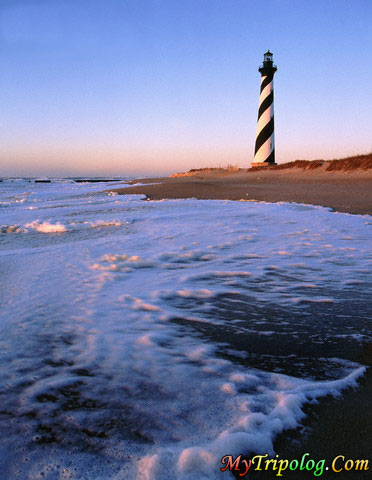 (Original Location of Cape Hatteras Lighthouse & Outerbanks, Buxton, NC, USA)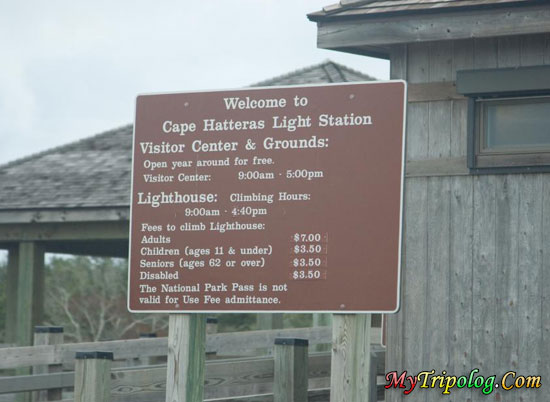 (You could see the fees to climb up the Cape Hatteras Lighthouse and the available hours on the photo.)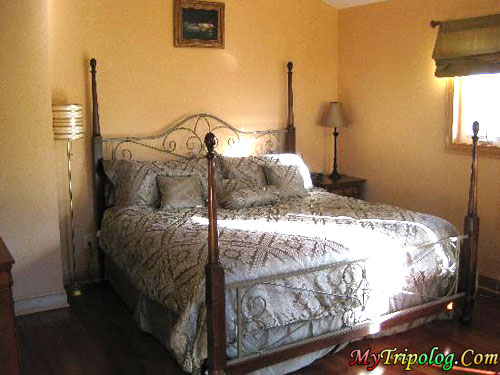 (A room in The Inn on Pamlico Sound motel, Buxton, NC, USA)
(Outerbanks of North Carolina, Buxton beach, USA)
(Lighthouse view motel in Buxton, Cape Hatteras,  NC, USA)
(Surfing in Cape Hatteras, Buxton, Outerbanks of North Carolina, USA)
(Beach, Sea and Sunset in Cape Hatteras, Buxton, NC, USA)
(See the second part of the article; Where and What to eat in Buxton, What do to in Buxton, activities, facilities, 27 more photos some of whom are "first time on the net".Plus, some special places in Buxton such as "Island Perks Cafe & Restaurant" and "Orange Blossom Bakery & Cafe")