2011: Year of history and culture in Barbados
|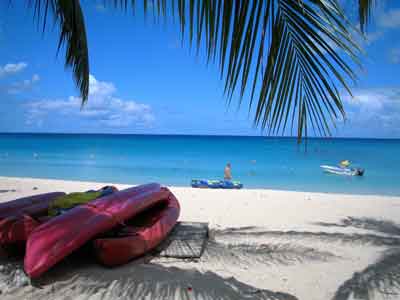 2011: year of history and culture in Barbados
The Caribbean island of Barbados has declared the years 2011 years of history and culture. Despite, or perhaps because Barbados greater associations with heavenly beaches, the intent is another side of this British island show.
The Caribbean island has a really rich history and culture, with many British elements, since the island hundreds of years in English hands. There is the Trafalgar Square in the capital Bridgetown, which is now called Heroes Square with the statue of Lord Nelson. This statue dates from 1813 and is even older than those in London. It is also the oldest Jewish synagogue in the western hemisphere in Barbados.
Birthplace of Rum
What many people do not know is that Barbados is the birthplace of rum. This drink is therefore part of the culture of Barbados, and what better place to learn about the colorful history than the birth itself? Since 1703 this rum is produced. Visit one of the oldest distilleries.
Barbados National Museum
Barbados is rich in museums. Very impressive is the Barbados Museum, which is located in the historic British Military Prison. This prison was built in 1817 and now serves as a museum. Another attraction is the George Washington house. This is the home of the first President of America and visited Barbados in 1751 for 2 months. Particularly at this is that Barbados is the only place that George Washington ever visited outside of America.
The second windmill country
Dutch settlers brought from Brazil in the 17th century sugar cane to Barbados and built mills for processing. In 1846 Barbados had no less than 506 windmills to Holland and was thus most wind turbines per square kilometer. Of the mills that are left is the newly renovated Morgan Lewis Windmill in 1727 one of only two working sugar mills in the world.
Barbados is not only a sunny paradise!