Best Travel Places in China, Vacation in Hainan Island
|
This tropical island in the South China Sea is the ideal place for a wonderful beach. The island is about as big as Belgium and has approximately 8 million inhabitants. Known for its white beaches and good for a lovely quiet beach, the resort of Sanya. It is also possible to snorkel and dive in the South China Sea. You can make excursions to. the capital Haikou nice street with tents and green interior. The villages of Li and Miao are known for their populations with ancient traditions.
Characteristic
Hainan is the smallest province of China and consists of Hainan Island and about 200 smaller islands. Approx. 50% of the island is forested. On Hainan its beautiful beaches, making the holiday is popular with Chinese and also becoming increasingly well known among foreign tourists. Also, the island frequented by pensioners who here wear their old age, because of the favorable climate and air quality. The capital of Hainan is a large city with several attractions. The popular resort is Sanya, on the southern side of the island. Here are many great accommodations and nearby is a reserve for macaques.
In the extreme south of China, consisting of Hainan Island and about 200 smaller islands in the South China Sea. The main island of Hainan covers 97% of the total area of the region.
Popular place (s) in the region: Haikou and Sanya. Target public: culture enthusiasts and beach lovers. Type of construction: mainly accommodations, compact construction, high-rise buildings and newly established. Accommodation type: mainly luxury hotels.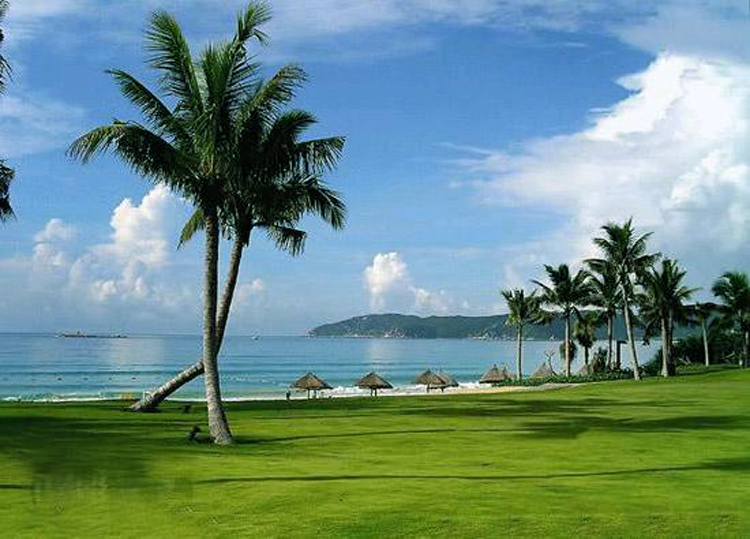 Transport / links
Arrival airport for Dutch guests: Haikou (IATA code: HAK). Location Airport (Haikou Meilan International Airport) in the northeast of the island of Hainan. They fly from Schiphol. Avg. flight time: 12 hours and 45 minutes with transfer / stopover in Beijing or Guangzhou example.