Shanghai Fenshine Plaza to the Friendship Exhibition Hall
|
Fengshine Plaza to the Friendship
Exhibition Hall
Starting from Renmin Square and heading west, first stop for most visitors is
Fenshine Plaza on the north side of the street at 580 Nanjing Xi Lu (daily
9am–8pm), where you can gauge China's true level of commitment to
protecting intellectual property. The entire mall, all three storeys, is devoted to
stalls selling fake goods – clothes, watches, software, bags and shoes
Remember to bargain hard.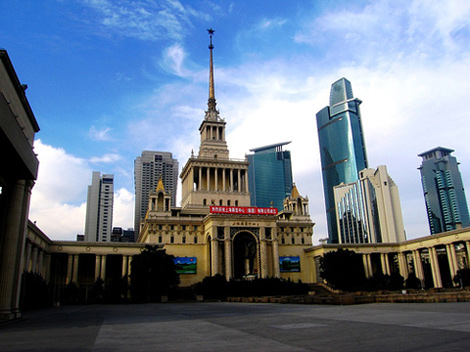 Across the road, an unassuming side street, Wujiang Lu, curls off Nanjing Xi
then runs parallel to it, and is well worth exploration. Lined with cheap holein-
the-wall restaurants, at meal times it's a slice of appealing picaresque chaos
common to the rest of China but in short supply in glossy Shanghai.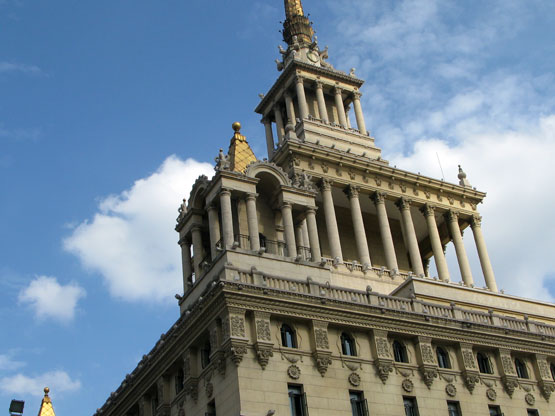 Yang's fried dumplings, at the western end, are some of the best in the city
Back on Nanjing Xi Lu, the north side of the street is given over to a string
of malls – Westgate, CITIC Square and Plaza 66, kitschy buildings arranged in
a row like souvenirs on a mantelpiece. They're all rather too heavily weighted
towards luxury brands, with the result that there are generally more staff than
shoppers. The last of the giants is the Shanghai Centre, which despite an underwhelming
entrance through a car park, is one of the more interesting upscale
places, host to the excellent Element Fresh café and the five-star
Portman Ritz-Carlton hotel The Shanghai Centre Theatre here has
nightly acrobatics shows  Directly over the road, and surely in a permanent sulk at the capitalist behemoths surrounding it, the Shanghai Friendship Exhibition Hall is a
Stalinist wedding cake built to celebrate communism. It's worth examining for
its colossal ornate entrance, decorated with columns patterned with red stars,
and capped by a gilded spire. Constructed by the Russians in 1954, it was
originally known as the Palace of Sino–Soviet Friendship and housed a
permanent exhibition of industrial machinery from the Shanghai area – proof
of the advances achieved after 1949. Now it's a vast and vulgar hall for trade
fairs. Ironically, its most distinguished show in 2007 was the wildly popular
"Millionaire's Fair", at which the city's new rich enjoyed browsing through
yacht catalogues.