Top Best Dining Restaurants in Amsterdam
|
Unique dining in Amsterdam
Looking for something other than tomato soup in advance, a ribeye as a main course and a dame blanche to? We went for you to find unique restaurants in Amsterdam.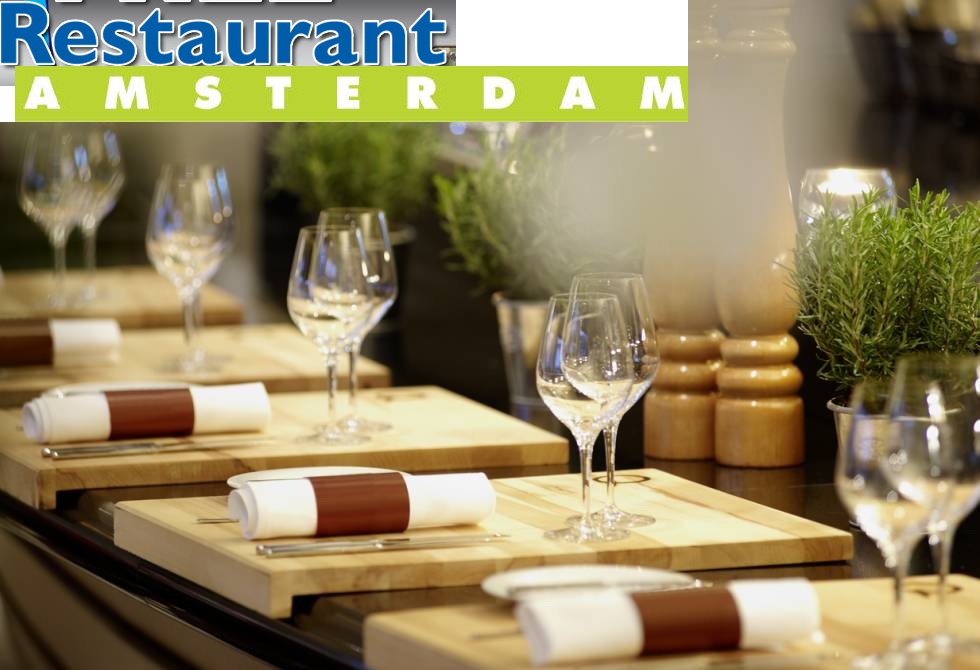 Faced with the Middle East
Not only will you learn about the traditional dishes from the Middle East, but also witness the traditions? Visit Shibili Bedouin restaurant, located in the heart of Amsterdam. See how your own pita bread is baked, while a belly dancer next to you. After your dinner you can experience what it is to hookah smoking.
Child-proof
A major annoyance for many people, whining kids in a restaurant. Do you want your fellow guests do not wear? Take your kids along to PRAQ. This restaurant is entirely aimed at children! Once they begin to bore you send them to the wall puzzle, or leave them a nice drawing. And: The children's menu is extensive, so bet she will love?
Environmentally friendly dining
Do you think to biological immediately geitenwollensokken? Visit Umoja restaurant. Experience that it can be modern and, more importantly, learn how in a simple way can contribute to the environment. You get little gourmet cuisine, and you can choose the amount determined. Too much what is discarded, you are therefore rare. Or surprised by Umoja's surprise menu.
O-konomi-yaki
Never heard of it? O-konomi-yaki Japanese pancakes and so are slightly different as we used to. These pancakes you eat with a stick! And they are filled with many delicacies such as corn, beef, peppers and cheese. The nice thing is that you can compose your own pancake. Just eat it with a stick … it's still hard!
Budget-friendly!
Do you enjoy eating, but your wallet is it really matter? Amsterdam has many rich hospitality school and many of these schools also have their own restaurant. Apprentice chefs can find the tricks of the trade to learn. And you? You can eat cheap there. The ROC on Da Costa Street is a school. They have less than four restaurants where you have from € 16.50 (!) A 4-course menu order.
Addresses: Global Food Plaza, Costa Da Street 91. The Courtyard, Da Costa Street 64. Dinner Club, Da Costa Street 64. Grand Café, Da Costa Street 64.
From greenhouse to restaurant
Fresh, outdoor, pure, quality: these are just a few keywords that The Greenhouse Restaurant and nursery are typical. Chef Gert-Jan sways the scepter in this restaurant, which originally was the Amsterdam City Nursery. Vegetables in the morning and picked the meat is hormone free. Can it fresher and purer? Let the weather is you can eat in the garden. If not, then you should settle for a dining room by Piet Boon, but whether such punishment?


Dined
Keep your water, dramatic arts, sleek furniture and lounge music? Then you just one night to the (floating) Supperclub go! While enjoying the chef's menu running DJ's the perfect music and after dinner you can burn calories on the dance floor, which is also on board. A 5-course dinner is available from
€ 65, -.