Complete Cyprus Tourist Guide From A to Z
Cyprus from A to Z
Nicosia, Troodos Mountains and Aphrodite. These are just a few words of the rocket as you think to Cyprus.Is it safe to travel, to have a vacation, in Cyprus? What kinda specific attraction this Mediterranean island have for vacationers?.. The rest can be found in Cyprus, this complete alphabet.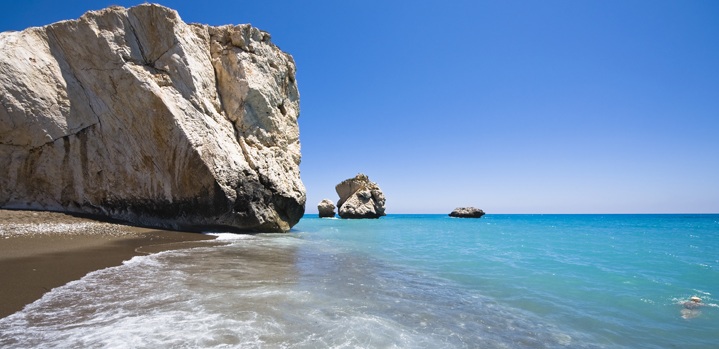 A Akamasschiereiland
A rugged landscape of sand, coves, clear waters and cliffs right down to the sea. This is Akamasschiereiland. Take a jeep tour through this part of the island and visit the beautiful Chryssochoubaai, Cape Drenon (with ruins of Roman ports), Cape Arnaoutis (where you can dive to a wreck), Lara Beach (turtle beach) and the Baths of Aphrodite.
B Bordered Region
You might not expect, but also in Europe have put your region. Namely the north of Cyprus, inhabited by the Turks. Fortunately the situation is calm for over ten years and has never formed a danger for tourists. It is not really true that tourism is only in the south of the island – Greek Cypriot Cyprus – playing.
C Curium
The ancient Curium (Kourion is also known) was around 1200 BC – when it was founded – the center of the political, cultural and religious life. It was founded by the Mycenaean Greeks, and was then, but in Roman times, very important because of its strategic location. In the fourth century it was destroyed by two earthquakes Kourion. But now you can visit the impressive ruins.
D Diving
Diving is very popular among Cypriots, but also among tourists who come to Cyprus. Dive centers and therefore to find practically every beach. Some attractions include:
• Larnaca. Off the coast of this site you will find Zenobia. A wreck, where cars and trucks still on board. This place is in the top 10 of most beautiful dive sites in the world.
• Cape Greco. Here you will find beautiful sea caves along the coast.
Email Etiquette
The Cypriots have their own etiquette. What we are rude to not empty your plate to eat, you need to Cyprus especially something on your plate leave. The Cypriots are hospitable and will do everything to you – even culinary seen – to feel at ease. If you eat everything, they think they have enough food.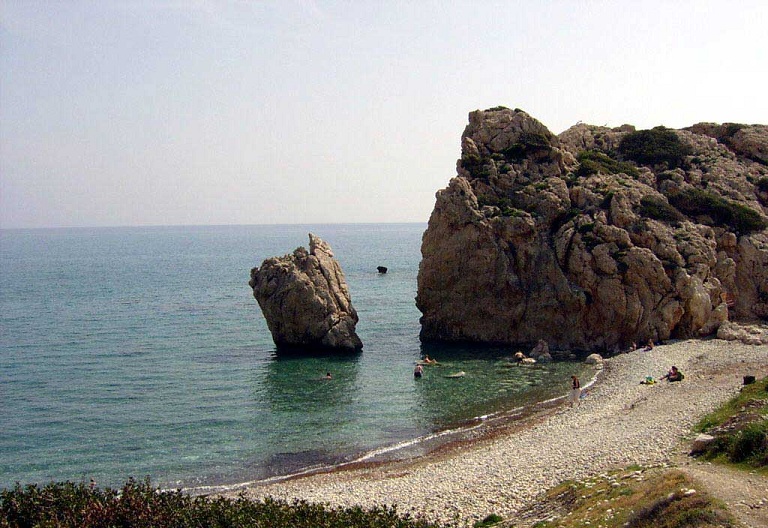 F Famagusta Gate
The old part of the capital Nicosia is surrounded by Venetian walls of the 16th century. The city wall was built to protect the population against the Otoman, who despite two months after construction invaded the city. Within the wall there are three walls that once were open only between sunrise and sunset. The famous and beautiful gateway to the Famagusta Gate (originally called Porta Giuliana). Thus the gate decorated with Venetian six weapons.
G Golf
Cyprus has three very different but beautiful 18-hole courses, all three located near Paphos.
H Halloumi
A traditional goat and / or sheep cheese. It has the texture of feta, but is much saltier and has more flavor. Cypriots like eating it with tomato. Learn more about the Cypriot cuisine? Read the article about Cyprus cuisine.
I Ingredients
Cypriots love good food. At lunch or dinner you can order a meze, and dozens of bowls of goodies on the table gets. All prepared with fresh ingredients: vegetables, fresh fruit, homemade olive oil and home cooked halloumi.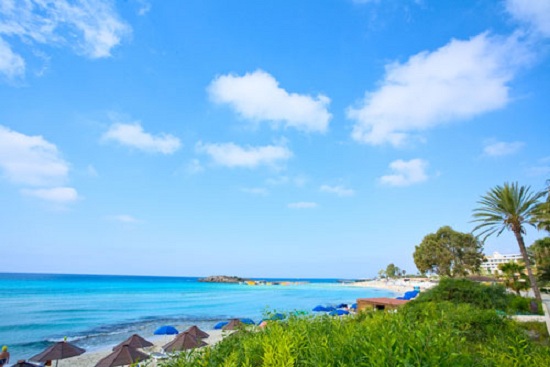 J Young
Even youngsters can enjoy themselves in Cyprus. The beaches at Ayia Napa provide entertainment all day and night in the bars is a big party. You can find both luxury and low budget hotels. Limassol is the place to stroll, and the Cypriots will be happy with you. No neon lights in the streets, chic clubs or stately homes. More looking for a street where you can find everything? Then you have the crack ass of Pafos.
K Kalimera
Want a Cypriot in a good way to approach him and show that you have deepened the country? Greeted him on his Cypriot. Kalimera means good morning, good evening kalinychta means.
Some other useful words:
• Please – parakalo
• Thank you – Efcharistó
• How are you? – Ti káneis
L Limassol
This southern city has not only the largest port in South Cyprus, it is again the center of tourism in Cyprus. Every year there are many festivals, both Cypriots and foreigners to the city. Visit here in any case, the Central Market, the new harbor, the castle of Limassol and the various beaches.
M Mosaic Floors in Kato Paphos
Cyprus has two major tourist attractions, Kourion (Curium see C) and Kato Paphos. Discovered in 1962 in this city contains mosaic floors of more than twenty centuries old. They are all images from myths, that you can best be explained by a local guide.
N Nicosia
The capital of Cyprus, which the Cypriot Lefkosia is called. It is the only capital in Europe into two parts: the north – the occupied territories – is in the hands of Turkey and the south owned by the Greek Cypriots. However, the border since 2004 in several places open. Highlights in the capital are:
• Archbishop Makarios Cultural Centre. Here are the largest and most valuable collection of icons and mosaics from Cyprus.
• Cathedral of St. John the Theologian. This little church is home to unique 18th century frescoes.
• The Freedom Monument. This statue, located on the Podocatarobastion, symbolizes the liberation of the Cypriot nation.
O of Independence
Between 1955 and 1959, Cypriots fought for independence from Great Britain. They won and since then Cyprus is an independent state, and now also joined the EU.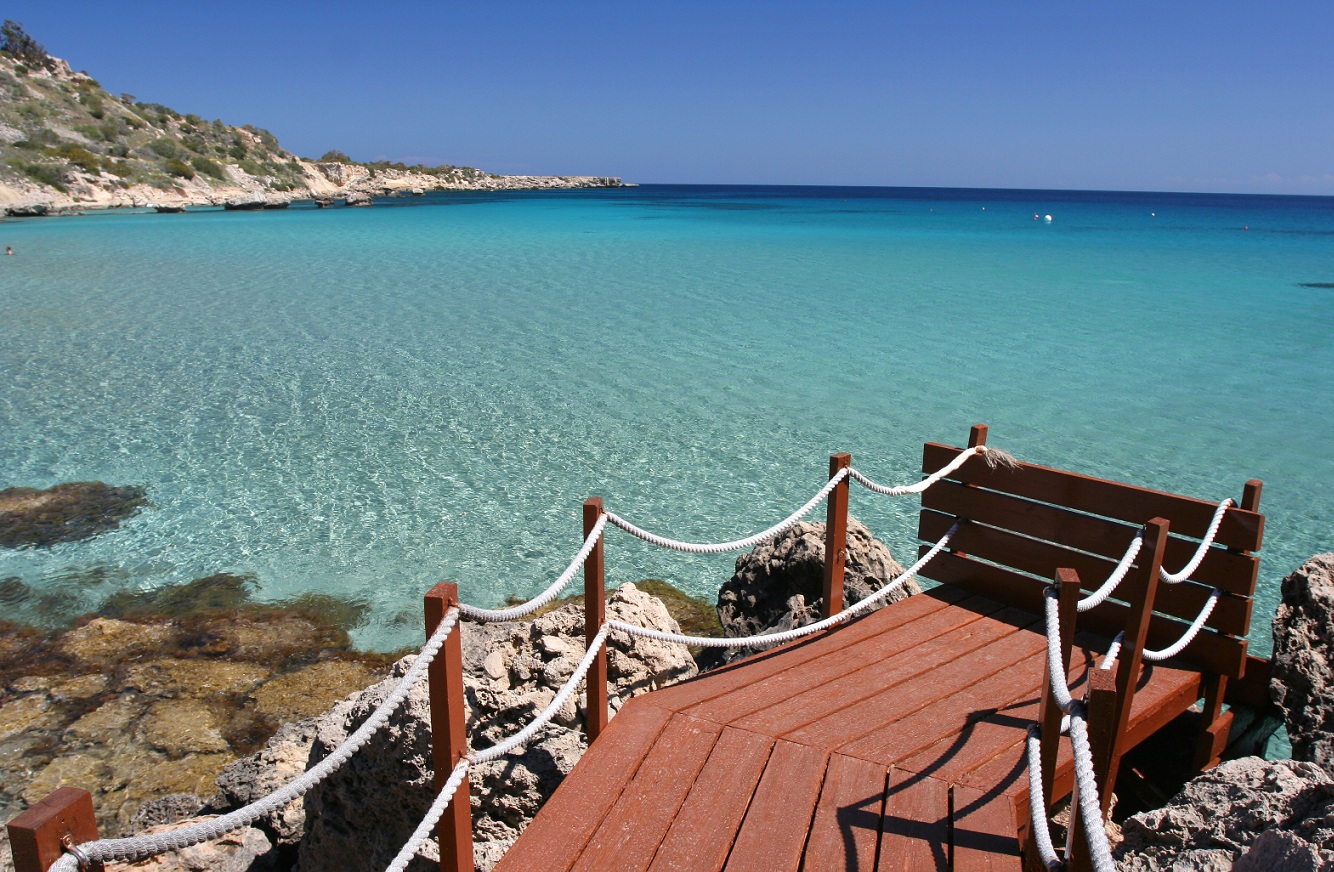 P Pafos
Paphos is the administrative, cultural and commercial center of western Cyprus. This is also where most tourists stay Dutch. And that's not weird: culturally the city is a tour de force (including by Kato Pafos), the city has its own airport, you have good nightlife, the choice of dozens of hotels and it is also another key.
R from Rock of Aphrodite
Driving on the B-road from Limassol to Paphos you can see the coastline suddenly a rock formation in the sea. Drive is not over, but take a look. According to legend Aphrodite was on this spot – called Petra tou Romiou, also called the Rock of Aphrodite – emerged from the sea foam. This was her birthplace.
S Skiing
You would not expect, but also in Cyprus until midnight. Depending on the weather can often between November and March on the Olympic mountain a descent. However, not expecting too much, there are no five lifts.
T Troodos
Find your peace and quiet, come to the Troodos Mountains. This area extends over about 120 km from the southern part of Cyprus. Visit the Byzantine churches, but certainly not skip the small villages (Omodos you can not miss!). This region is also ideal for hikers and mountain bikers.
You UNESCO
Cyprus offers many ancient treasures that UNESCO considers as very valuable. So there are only ten Cypriot churches on their World Heritage List and Kato Pafos in its entirety is on the World Heritage List.
V Visit Freedom Monument
At Podocatarobastion South Nicosia find the Freedom Monument. This image symbolizes the liberation of the Cypriot state after the war between 1955 and 1959.
W Walking
Cyprus is popular with hikers, and rightly so! At Akamasschiereiland, but also in the Troodos Mountains are clear footpaths that lead you to beautiful places, including various waterfalls. Attention! Are you going high into the mountains, take warm clothes, because it can be a lot cooler.
X Xinesteri
The white grape in Cyprus where white wine making. You can use these tests at various wineries, but also order in many restaurants.
Z  Zest of Salt Lakes
Find a nearby Larnaca salt lake. This is home to pink flamingos, wild ducks and cyprusgrasmus. Also on the Akrotischiereiland find a salt lake, but here you can not recover. This is in fact a British sovereign territory.