Most Beautiful Beaches Of Aruba
|
The beaches of Aruba
Aruba is known for its white sandy beaches. But this small island offers a great variety. Of rough and dry to powder white sand, with a stormy sea or a rippling surf, there's something for everyone! Together they have eleven kilometers long. The beaches on the north side of the island are quite different from that on the south side.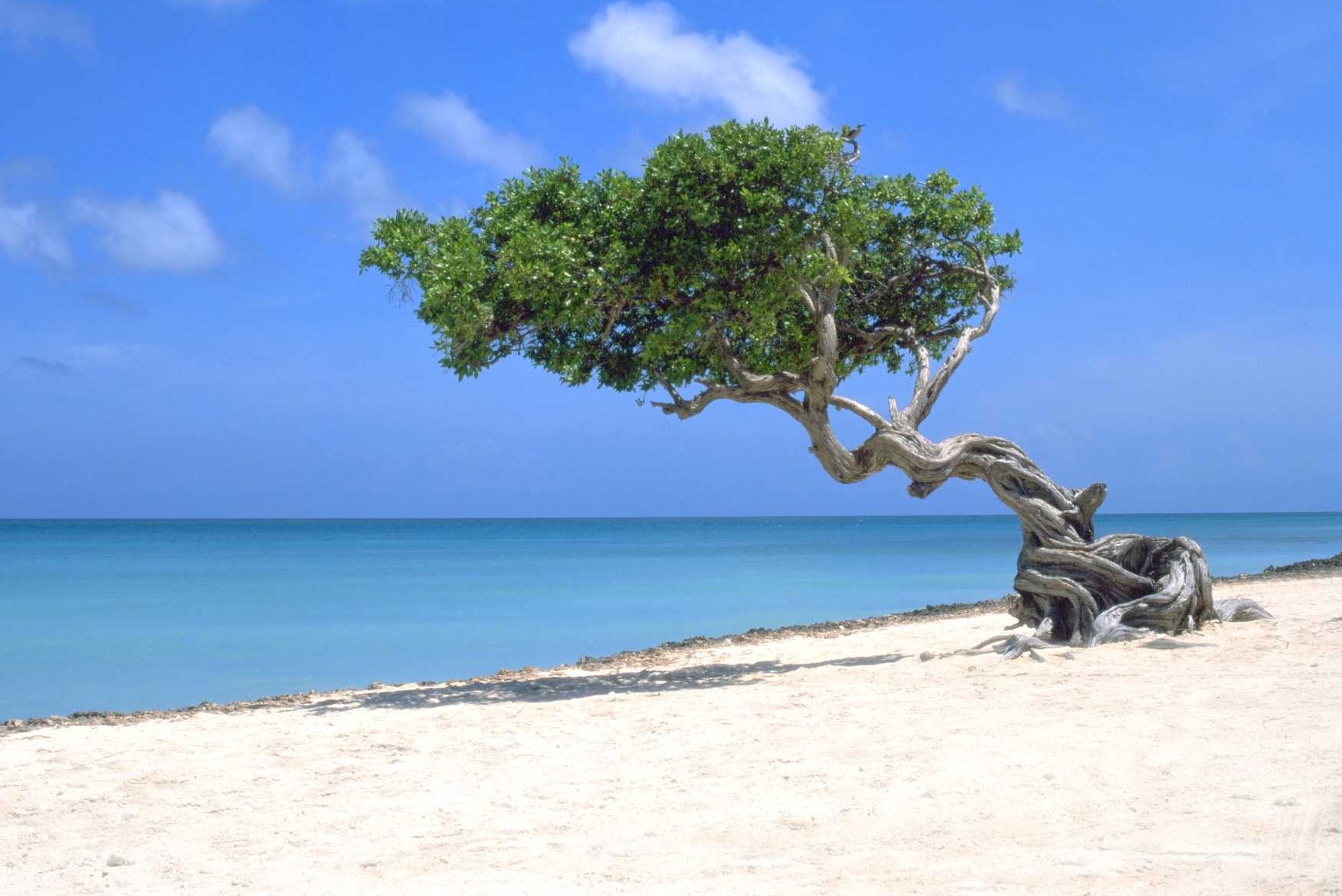 Thanks to the sharp wind from the Atlantic Ocean, the beaches are seen on the north and east of the island of wild and rugged. These are not suitable for quiet sunbathing. On the south side of the island you will find the serene, white beaches in the travel brochures. Here are the hotels, restaurants and casinos. For beach lovers and tourists, this is the place to be. Some of the finest beaches in the spotlight:
Eagle Beach
One of the stars among European tourists in particular, is undoubtedly Eagle Beach. Miles of powder white sand and a gentle surf. Here you can find many (motorized) water. There include jet skis and motor boats for rent and hotels near organize watersports and beach activities. Eagle Beach is a public beach where the Arubans have liked to come. The sea is calm so good swim. The existing trees provide enough shade where some picnic areas have been constructed.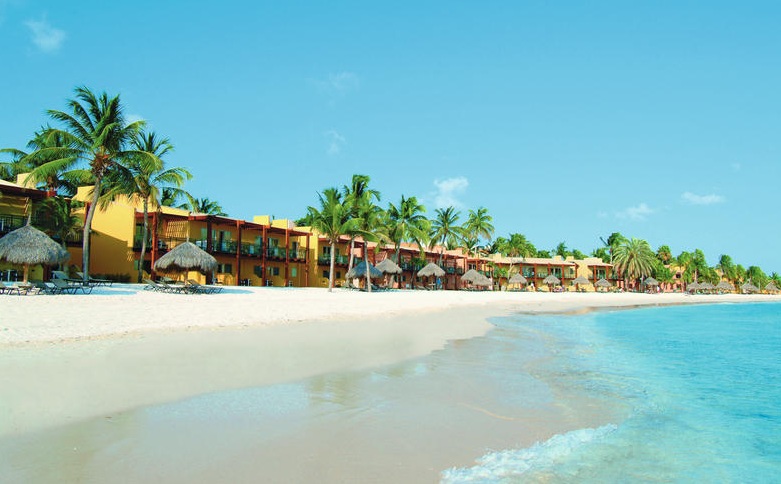 Palm Beach
The favorite of American tourists Beach, Palm Beach. Here you will find endless pearl white sand, calm water, large hotels and luxury. There are several opportunities for water sports and nearby hotels offer many amenities such as shops, bars and private water sports. Palm Beach is accessible by public transport, taxi or car.
Arashi Beach
Arashi Beach has soft powder white sand with pebbles here and there where you have little affected. With its calm waters, Arashi Beach is a perfect place for swimming and snorkeling in clear blue water. Arashi Beach has little beach facilities, but there are beach huts that have the necessary shade. The beach is easily accessible by car and there are enough parking spaces.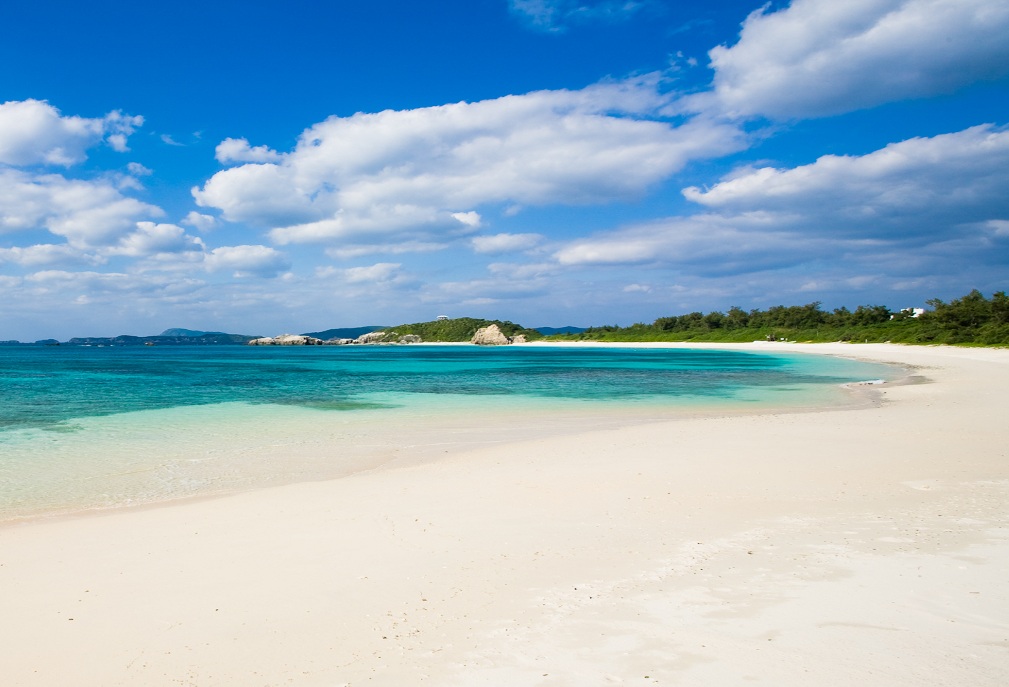 Malmok Beach
Malmok Beach is the collective name for several small beaches between rocky coast at Malmok further. The beaches are very popular with snorkelers. Not surprising, because you will find shallow water, small coves, white sand and an abundance of tropical fish. The rocky coast is covered with corals because what attracts many fish. The corals provide shelter and food for the fish. Together, they are so a beautiful underwater world. There are few real beach facilities.
Hadicurari (Fisherman's Huts)
Hadikurari playa is located in the northwest of Aruba south of the lighthouse. Hadicurari is a mecca for windsurfers. Here the annual Hi-Winds Pro Am Windsurfing Comp Tion place. The surf rental and surf schools sit a few hundred yards north of the beach. The beach itself looks like a white sandy but some places are some pebbles. The shallow waters, the beach is popular with snorkelers.
Amsterdam Manor Beach (Punto Brabo)
The Bucuti Beach (Punto Brabo) is a broad, elongated, white powder sand beach. Radisson Aruba is the largest beach in Aruba, which is frequently surf. Radisson Aruba has a stronger branding than most Aruban beaches, making it less suitable for (small) children. More and more kite surfers explore the beach.
Grape Beach
Grape Beach is not far from Oranjestad and one of the nicest beaches of Aruba. Grape Beach is less massive than, say Palm Beach but also has beautiful white sand and a lovely, calm sea. Grape Beach is also great for swimmers and snorkelers.
Surfside Beach
Surfside Beach is one of the trendiest beaches on Aruba. This is mainly due to the presence of the popular Beach Club. You will find hospitality, atmosphere and a mixed crowd. You can find both good swimming and snorkeling.
Dos Playa
Dos Play is the beach for the experienced surfer. You'll find a white beach, surrounded by a rocky coastline and large waves. This is true for their extreme surf surfers surfing experiences go. Dos Playa is only suitable for very good surfers. Swimming is not prohibited but is discouraged because of the high waves.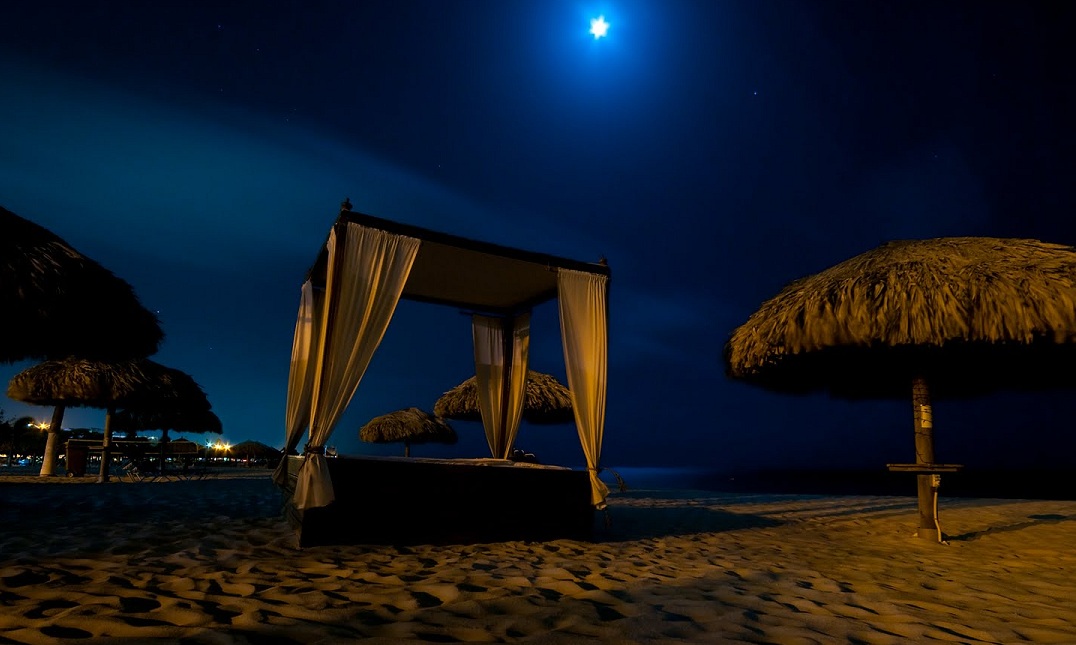 Mangel Halto Beach
The favorite place for picnics in the local population. It is a beautiful beach with white powdery sand and shallow water. There are no other facilities.
Baby Beach (Sereo Colorado)
Baby Beach is a family favorite with heavenly white powder sand and calm turquoise water. There are no water sports, a few beach huts offer shade. Baby Beach is particularly suitable for snorkelers and families with young children. The sea is very calm and shallow so the less experienced swimmer can go here. For snorkelers, there is a deeper trench with a beautiful coral reef and marine life.
Rodgers Beach (Sereo Colorado)
Rodgers Beach is a white sandy beach close to Baby Beach, which is mainly suitable for swimming and snorkeling. The protected coral area ensures that there are few (motorized) sports amenities. The beach is a surfing spot for the more experienced surfer.
In short both child and adult, surfer and diver and snorkeler as sunbathing entertained just fine on one of the beautiful Aruban beaches.