Alanya; The Miami In Turkey
|
Alanya, Turkey from the Miami
The subtropical climate in Turkey are available all year round holiday makers can be found in Alanya. The golden sandy beaches, several bars and restaurants provide a friendly atmosphere. Like the attractive port and old town which is richly decorated with lights. According to the descriptions you find yourself here in Miami from Turkey!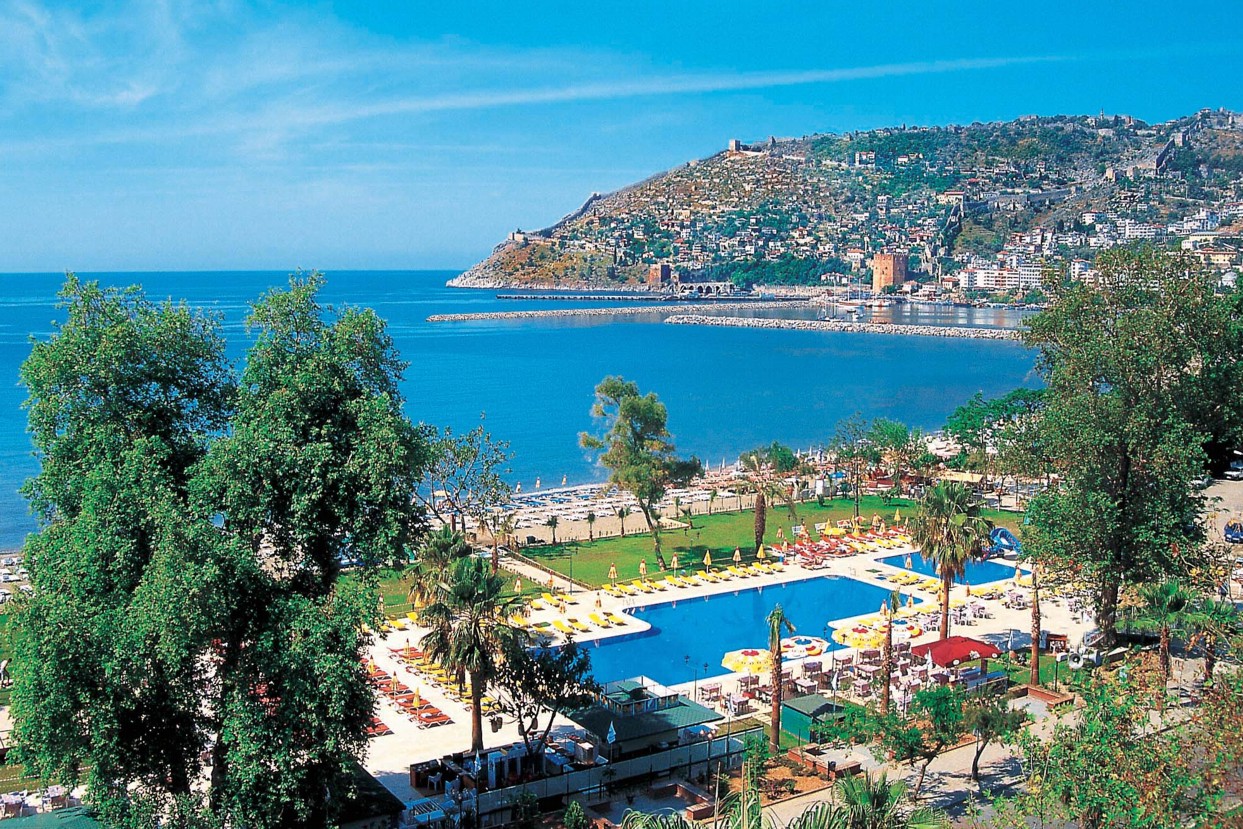 Alanya has become one of the main tourist resorts on the Turkish Riviera. Here are the most beautiful beaches in the country. The city lies on a rock with a sandy beach on both sides. You have the Cleopatra Beach and Eastern Beach. At six kilometers from Alanya Dimcayi flows. Other popular resorts are Incekum and Avsallar at twenty kilometers from the town center.
In Alanya you really do not just sunbathing, eating and shopping. There is also plenty to see and do in the city and just beyond! We set the picks for you here.
Alanya full of old traditions
In the old town, Kale Ici, are not only lovely, typical houses, but the tradition is still alive. Stroll through the narrow streets and save the people watching who work on their craft. Enjoy the beautiful gardens and try to avoid clothes that between the houses hanging to dry. Enjoy the beautiful views, Kale Ici is in fact surrounded by the sea and hills.
Learn about Alanya
Visit the Museum of Alanya, on the Konyaaltı just outside the city. It is one of the largest museums in Turkey are fourteen different exhibition halls and an outdoor gallery. Remains from the Prehistoric, Roman and Classical period and the Hellenistic period, the museum is full of them. In total, more than 5,000 works of art, while there are about 30,000 artifacts which have no place. You can walk every day for a visit.
Turkish Nature
Turkey possesses an exceptionally rich flora and fauna. Why not just stay in the center, but also go into nature. There are more than 9,000 plants to discover, which at least 3,000 species are indigenous. Look for bell flowers, Liliaceae and labiate. The animals are well represented. Besides a large number of butterflies live here many insects. Dutch entomologists expeditions to this country in recent decades did not need all described species. Large mammals and birds that are rare elsewhere, are here for. Think of griffon vultures, golden eagles and brown bears.
Visit Cappadocia
Turkey has repeatedly been the victim of devastating volcanic eruptions. Here are still traces of it back. Archaeologists have found evidence that civilization started in Cappadocia. Icons, chalk murals, churches and monasteries indicate here. From Alanya impressive (often 2-day) excursions to Cappadocia.
Go to cave tour
Visit one of the many caves in Alanya. Dive example Karain Cave. It is 27 km long and runs under the highway. People here since 1946 and has to dig a road under the country discovered which is surrounded by murals. It is also the largest cave in Turkey who ever lived. Other caves you can visit his Beldibi Cave Damlatas Karain Cave and Cave. It is wise to up the local tourist office to get information, a cave tour on your own is not dangerous.
Taste the cuisine Alanyaanse
Alanya is famous for its traditional and natural cuisine. When preparing dishes often use healthy products such as cucumbers, beans, tomatoes, sesame and banana. Because it was so hot, fruits and vegetables dominate the Antalyaanse kitchen so the food is not too heavy. The courts are certainly varied, from kebabs to fried clams and cucumber yogurt to rice green beans. Go there for a moment sit back and feast to your heart of many dishes.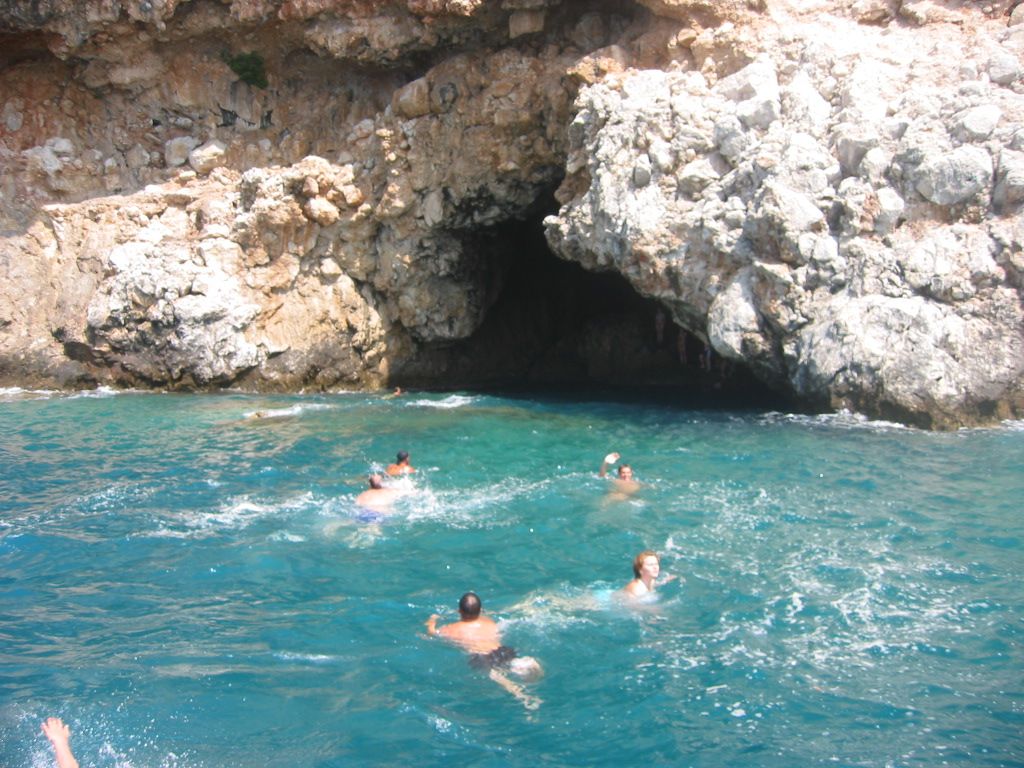 Tip! Do not go to large, commercial restaurants but in small, local eateries. Here you are served with great care and the best food served. You recognize eateries that by the many locals that there are.
For diving enthusiasts
In the summer of 1942 was a French ship sent to Alanya for the Turks to help defeat the Germans. But the ship was bombed by German planes and sank to the seabed, where it still can be visited. It lies about one hundred meters from the marina in Alanya and is an impressive wreck to dive. A must for diving enthusiasts!