Marvelous Vacation in Belize, The Jewel
|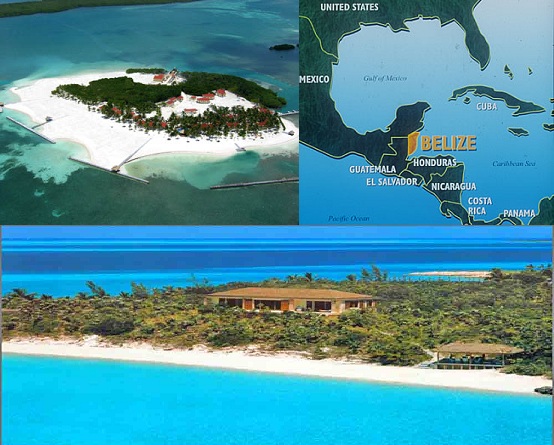 Tropical Belize has been called the "Jewel" and it is definitely a gem! It is a paradise for snorkeling, diving and other water sports. Off the coast are hundreds of islands (Cayes) with white sand beaches and swaying palm trees in a turquoise sea.
Belize Holidays
Not only the tropical islands of Belize a fantastic destination. As many as one third of the land consists of national parks! During your vacation in Belize, you can stay overnight in jungle lodges in the wilderness, if you come face to face with jaguars, howler monkeys, crocodiles and rare birds. You will discover idyllic rivers and lagoons, caves and Mayan ruins special.
In Belize, English is spoken, but there is a unique blend of cultures: African, Rastafari, Caribbean, Ladino, Maya and Asian. The people are very friendly and easy going. "Go slow!" is the motto in Belize.
Belize Cayes – San Pedro and Caye Caulker
Off the coast of Belize are hundreds of islands, called Cayes, with white sand beaches and swaying palm trees in a turquoise sea. If you like snorkeling or diving, you are so sold on this destination.
During a holiday on the Cayes of Belize you can explore the beauties of the second largest barrier reef in the world (the largest after that of Australia).
Swimming with small sharks, graceful stingrays and hundreds of tropical fish seen. Dolphins, turtles and manatees (sea cows) spotting. Descend into the Blue Hole and you marvel at the colorful underwater world. You better Belize it!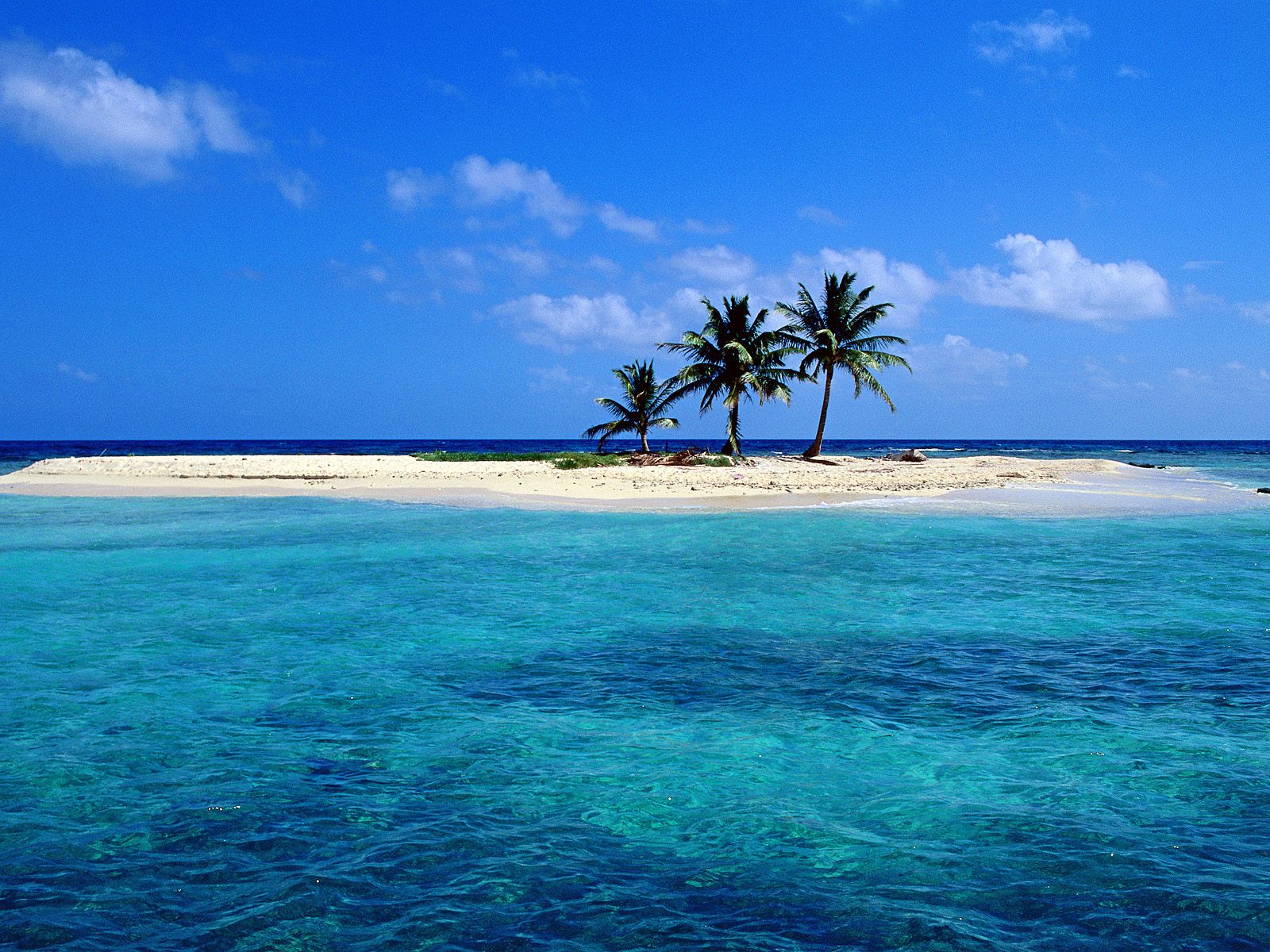 Belize is not such a big summer, but is becoming increasingly popular in the Netherlands. San Pedro, once sung by Madonna in "La Isla Bonita" on Ambergris Caye is the largest tourist attraction. Quieter beautiful Caye Caulker, an absolute paradise for divers and also a great place for a romantic holiday for two.
Further south you'll find numerous smaller Cayes, like the Sapodilla Cayes, where you have a boat or sailboat can go into and you feel like Robinson Crusoe on some uninhabited tropical islands.
Cayo District Belize: Nature & Culture
To the west lies the Cayo District of Belize. This is after the Cayes in Belize's most popular destination, especially for lovers of unspoiled nature and adventure! In the national parks you can explore caves and rivers, wildlife and bird watching, kayaking, horseback riding and great jungle tracks. Also discover special Mayan ruins.
You can stay in jungle lodges in all classes (from budget to super deluxe) near San Ignacio, near the border with Guatemala, or in the mountains in the Mountain Pine Ridge. There are also ordinary inns in San Ignacio or in the quiet capital of Belmopan.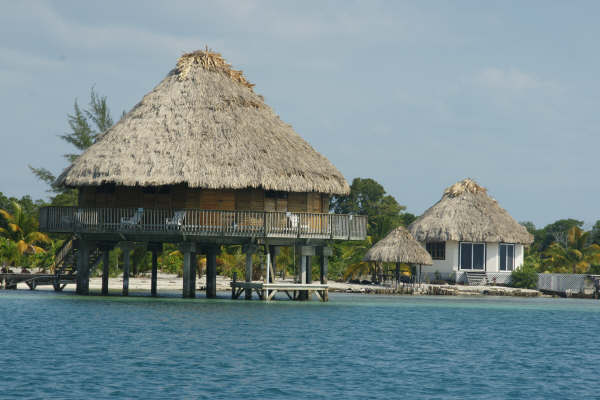 Tip: Many travelers combine their trip through the Cayo District with a visit to the famous Mayan ruins in Tikal, Guatemala.
A great day trip is made by the Mountain Pine Ridge to Caracol, the most important Mayan site in Belize. The ride goes along rivers (Macal River), caves (at Rio Frio) and waterfalls as the Five Sisters.
At San Ignacio find dozens of small Mayan ruins. Xunantunich is worth a visit. Over the Rainforest Medicine Trail at Chaa Creek or visit the botanical garden at duPlooy's.
Tip: Explore the Mayan underworld in the caverns and underground rivers of Actun Tunichil Muknal!
The white beaches of Placencia Belize
Placencia on the coast of Belize is the most popular destination for a tropical beach. The miles of white sandy beaches are brightly colored tents and guesthouses. In the evening you can enjoy a rum cocktail, the Caribbean and reggae music.
From Placencia you can snorkel, scuba diving, sailing, fishing and trips to small islands off the coast where you manatees (sea cows) to see. You can take day trips to parks such as Blue Hole National Park or the Cockscomb Jaguar Preserve, to waterfalls canoeing, tubing, visiting Mayan ruins and much more.
Tip: On Sunday you go dancing to the live music of the Caribbean band the Bare Foot Beach Bar!
The south of Belize is a great mix of cultures, Garifuna fishing villages, Caribbean resorts and authentic Mayan villages. Colorful Caribbean houses on stilts with wide verandas to shade alternate with bamboo huts with palm leaf roofs in the lowland jungle landscape and fruit plantations.
If you travel by bus to Placencia, you'll arrive in the sleepy town of Independencia. That leaves at Mango Creek water taxi to Placencia the hokey pokey, a beautiful boat trip of 10-15 minutes on an azure bay in mangrove shores.
Best travel, Belize Travel
Belize has a dry and a rainy season. The rainy season runs from June to November, the dry season from December to May In the rainy season you can expect heavy showers, and it usually clears up quickly (it's much quieter and cheaper during this period, not necessarily the worst season!).
In September and October hurricanes can pass in this area. April and May are the hottest months. It is the busiest from mid December to mid January and Easter.
How to get to Belize?
The largest airport is located in Belize City, Belize, near the coast. This is not an attractive city. Most travelers come here just to travel.
Travel to Caye Caulker (CC), then take a taxi from the airport to the Central Water Taxi. With the high speed are you on CC in about 45 minutes. CC to San Pedro (Ambergris Caye) is still 30 minutes away.
Tip: Triple J Water Taxi's are less frequent, but is cheaper than Caye Caulker Water Taxi Centrale.
From the airport in Belize-city tour takes approximately 2.5 hours to the Cayo District in the interior. You can even rent a car, bus or shuttle service.
If you combine with a Belize tour other countries in Central America, serve from Punta Gorda to the south crossing by boat to Puerto Barrios in Guatemala. From here you can also travel to Honduras. The trip by speed boat daily from PG (Punta Gorda) leaves and takes 1 hour.
From Belize City, you travel 6-7 hours by bus to Punta Gorda in the south (approximately 4.5 hours to Placencia and Placencia to Punta Gorda for about 2.5 hours).