Waikiki Beach, two mile stretch of sandy beach in Oahu, Hawaii, is one of the most popular family-friendly vacation point.With its neat beach hotels and all kinda action-packed excitement, Waikiki beach is the place for a neat family vacation.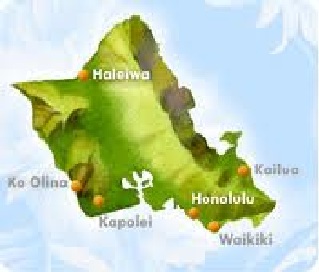 This beach is the best location if you are looking for delightful ocean water and sandy golden beaches to enjoy all together with your family in Hawaii.Having many attraction for young visitors, kids, such as ice-cream shops etc, this place is to deserve its fame to be known  as a neat, safe, joyful family vacation place.
Waikiki beach is also known to be amongst the best places for surfing, both for professional surfers and beginners.It is also a wonderful place to learn surfing.Lessons are available at water sport center on the beach or almost every hotel.
At this place also, Diamond Head, the landmark volcanic crater is very easy to access for a hike.Besides, The Honolulu Zoo, where you could visit indigenous animals; Bishop Museum, where you could visit a neat collection of Polynesian Art(ifacts).
This place truly deserves all its popularity and prestige.Are you planning a family vacation? Are you planning to have an excellent surf experience or a point to start learning how to surf ? Willing to have a crater near-by to visit during your summer vacation ? Yes, this is the right place.