Visa Free Entry and Important Tips
|
Here in this article, I will mention how to learn for what country you have "visa free entry" right and important  tips related to this "visa free entry issue".During my travels, I  had such problems because of being unexperienced. I will share several important issues depending on my own, real experiences.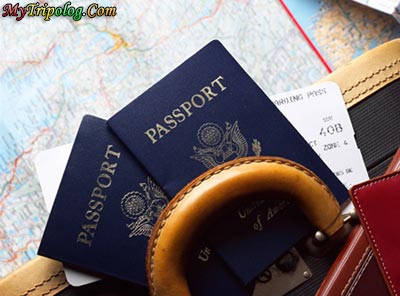 First of all, you can visit most of such countries without visa only as a tourist but not for a legal commerce or permanent staying etc.These "visa free entry" countries will let you stay in their country for a certain time (which is generally about 3 weeks).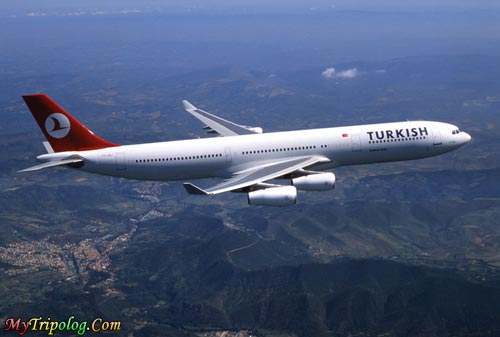 (Turkish Ailrlines, Airbus A340)
So, to get in these countries without visa, you need to have a round trip ticket which will not be for over the allowed time.For example, you wanna visit such a country which lets you stay in there for three weeks, then you need a round trip ticket which will fly you back after exactly 21 days.Another choice is a continuing ticket; e.g after the certain allowed time, you won't come back to the country which you departed from then you need a continuing ticket to the next country you want to visit.These countries will also let you extend your time a while more if  you want to spend more time there.You will probabily need to pay for it and the cost differs from country to country.
(Passengers at Madrid International Airport)
One more important issue; Before your visit to another country with or without visa, you must have at least 6 months validation in your passport as of your departure date.I suggest you to have at least about one year validation in your passport not to face any unexpected problem at the airport and/or upon arrival.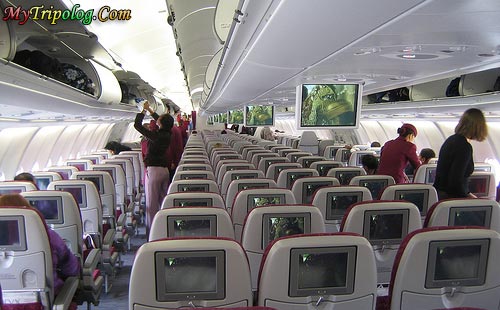 (Inside Qatar Airways A300 Airbus)
Finally, "No Visa Required Countries"  is something depend on what country's citizenship you have.To learn about for what country you have this right;
You could e-mail Department of Foreign Affairs (DFA) in your country or to the Embassy/consulate of the country you want to travel and ask about it.
You can simply search on Wikipedia by your passport (e.g Search: British Passport) and see the part about "Visa Free Entry".
If you can't get a healthy result after any or both of first two steps then try searching on Google by writing true key words.
That's it for now.For further information, you can leave a reply.
Click to read about Cheap Flight Ticket !!