Turkey, Four Season At The Same Time: Part 3
April 24th, 2009
| Categories: Countries around the world, Turkey
| Tags: abant, aksehir, ankara, ardesen plateu, ayancik, ayder plateu, bolu, camlihemsin, capadocia, cotton castle, denizli, esenboga airport, estergon castle, etli ekmek, firtina river, goreme, hamsi, hamsilos cove, kayseri, konya, mawlana jalal ad din rumi, mawlana rumi poem, mawlana tomb, mount erciyes, nasreddin hodja, nevsehir, pamukkale, rize, sinop, sumela monastery, trabzon, travel, travel guide, travel tips, trip, uzungol
Here I am after a few days without any new articles.I am to complete my article serie about Turkey with this third of three parts.Actually most of the places/cities which I will mention in this article and also the ones I have mentioned in previous two parts are to be written within specific titles.I am aware of it and I am going to do it in future.Here, I will write "must see" places/cities of middle and northern Turkey.And there will be decades of photos many of whom are "first time on the net"
(Abant town, Bolu City/Turkey; Photo was taken by my friend -nick-namely called Cimzeng during our trip)
Konya…
It's the largest city in Turkey in terms of lands.The city has a world wide fame because of one of the most known Muslim Sufi poet, jurist, theologian, and mystic Mawlana Jalal ad-Dīn Muḥammad Rumī whose one of the most famous poems is :
(A part of the poem)
"Come, come, whoever you are,
Wanderer, idolater, worshiper of fire,
Come even though you have broken your vows a thousand times,
Come, and come yet again.
Ours is not a caravan of despair."
His ideas, poems, teachings attract thousands of people from all around the world and they come to Konya city to visit his tomb and museum.That's a wonderful place and of course amongst "must see".After a few dollars of entrance fee, you could get in the tomb and the museum  and feel its excellent  atmosphere deep into your spirit.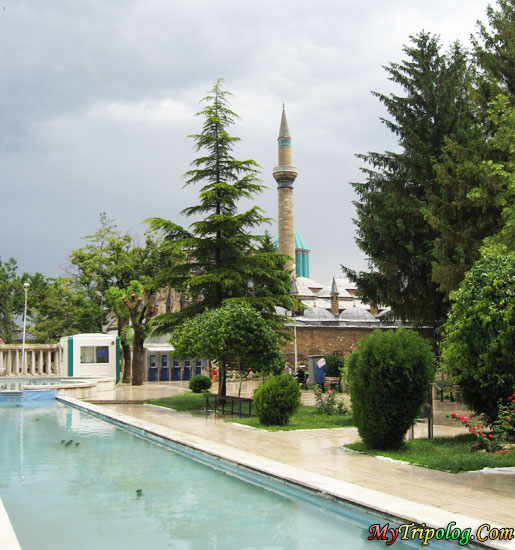 (Mawlanan Rumi's Tomb, Konya; I took the photo in Spring, 2008.It was a little rainy day)
Because the city used to be one of the most important stops on the ancient "Silk Road", it has also a very rich culture and many historical places to see.In city center and also in the townsof the city, there are many ancient places such as burial mounds.Konya is also known one of the eldest sites in the world.Konya has also some famous foods such as "Etli Ekmek" (in Turkish).You should try this taste…
(A Burial Mound from ancient times, Konya; It was night when we arrived, so that's the view I could take)
Another well known historical name in the city is the legendary satirical Sufi figure who lived around 13th century, Nasreddin Hodja.As it is always said for him; "Much of his actions could be described as rational yet irrational, illogical yet logical,  bizarre yet normal, foolish yet sharp, and simple yet profound".You need to go to Aksehir town of Konya city to visit his tomb.
Abant, Bolu City…
Abant in Bolu city is one of the most visited touristic places in Turkey.It's wonderful natural beauty attracts local and international tourist and thousands of tourist visit Abant every year.It's actually not much to tell about it.You just need to be there to have an idea about how an excellent place Abant is.It's not so far from Bolu city centre, just about 25 km (about 17 mi).Fantastic natural beauty to offer you so great romantic moments.
(A view from Abant, Bolu; it was taken by me in Spring 2008)
Ankara…
It's the capital city of Turkey.I will mention several must see places, amusement parks, intresting points in the city.
125 m tall Atakule Tower & Mall is one of the popular points of the city.It's really high on the top and you can see entire city at the peak point.You could also have some to eat and/or drink on the top.There's a good quality restaurant which turns around and lets you see the city from every angle.
Dikmen Valley, "Dikmen Vadisi" in Turkish, is another attraction point in the city.It's a very nice place to stroll and unwind.The place is built as a park which includes little lagoons, pools, amphitheater, sports -running- circuits.
(A Bird's Eye View of Dikmen Valley in Ankara, Turkey)
Estergon Castle, Kecioren Waterfall, Genclik Park, World of Wonders Amusement Park (Harikalar Diyarı in Turkish) are also amongst touristic points of Ankara.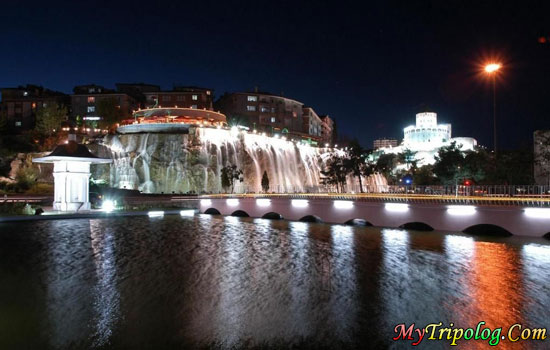 (Kecioren Waterfall and Estergon Castle in Ankara)
Pamukkale in Denizli City & Cappadocia in Nevsehir City…
Pamukkale (means "Cotton Castle" in Turkish), in Denizli Cityof Turkey, is one of the few samples of the kind in the entire world.It  is a tourist attraction.After some tectonic movements and eathquakes, the water from one of the springs, with its large mineral content -chalk in particular- created Pamukkale.The Mammoth Hot Springs in the USA and Huanglong in Sichuan Province of China are a few similar places in the world.
(Pamukkale in Denizli city of Turkey)
Cappadocia, Goreme town of Nevsehir city of Turkey, is a very important tourist attraction.Here's a little encyclopedical information about it; "The Cappadocia region is largely underlain by sedimentary rocks formed in lakes and streams, and ignimbrite deposits erupted from ancient volcanoes approximately 9 to 3 million years ago". Between 300-1200 AD, Goreme town was monastic center.People  carved out the soft rocks to form houses, churcjhes, monastries etc. which many samples are still to be seen.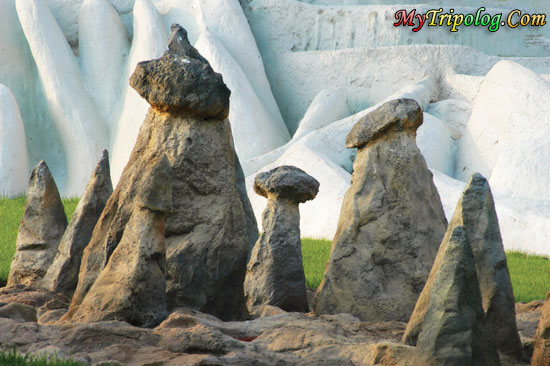 (Cappadocia in Goreme, Nevsehir city / Turkey)
Sinop…
Sinop city is a real wonder of nature.The city itself is a natural port at the Black Sea.It's natural beauties and characteristic Black Sea District's features are excellent.The city center itself and also some of its towns are all "must see" places which are full of popular places such as beaches, bays, lagoons, lakes, waterfalls, rivers, plateus etc.
(Hamsilos Cove in Sinop, Turkey)
Beaches in the city, Hamsilos Cove -Bay-, Akgol ("White Lake" in Turkish) lake -in Ayancik town-,  Colorful Ayancik Houses are absolutely "must see" places.Many activities to do; fishing, swimming, sunbathing, hiking etc.While you are travelling inside the city, you will see many scienic views.You should get your cameras ready for it…
(Sinop beaches, Sunset, a fisherman and his boat…)
Trabzon & Rize…
The two most most caharacteristic cities of Black Sea district in Turkey, with their nature and culture.The district is widely known also with thier tasty teas.You could go to tea farms or tea factories to some specific places.The district is mentioned with its famous fish called "Hamsi" which is a small but very tasty one.You should try this taste.Now let's see popular touristic points.
(Rize city center at night, Turkey)
Sumela Monastery and Uzungol are the two most visited places of Trabzon city while there are many more nature wonders such as waterfalls, plateus, rivers etc.Sumela Monastery is located in Altındere National Park, Macka region. It lies at an altitude of about 1200 metres overlooking much of the alpine scenery below.The monastery was founded by two Athenian priests – Barnabas and Sophronius in the year 386. Legend says that they found an icon of the Virgin Mary in a cave on the mountain and decided to stay in order to establish the monastery.
(Sumela monastery in Trabzon)
Uzungol,  is located to the southeast of Trabzon.Over decades of years it's been a tourist attraction.Uzungol is the name of the lake and also the village nearby.It's most famous for its natural beauty; high rising mountains around and the lake and the village in the middle, the mountains are fully covered with green which looks like a forest.Excellent place to unwind…
(Uzungol in Trabzon, Turkey)
Ardesen and Ayder Plateus, Camlihemsin region are amongst "must see" places of Rize city; and surely the city center itself also.The city is located right next to the black sea, even there are many appartments which faces Black Sea's horizon and wild waves.It's a small city which is full of nature wonders and absolutely "must see" places; kind of  "always get your camera ready"  places are all around the city center and the towns.Streams, rivers, waterfalls, high and fully green covered mountains, excellent atmosphere…
(Firtina River and Bridge in Camlihemsin, Rize)
Now let's see more and more photos of the places which were mentioned above…
(Mawlana Rumi's tomb in Konya; I tried to take a closer photo)
(Ardesen Plateu in Rize)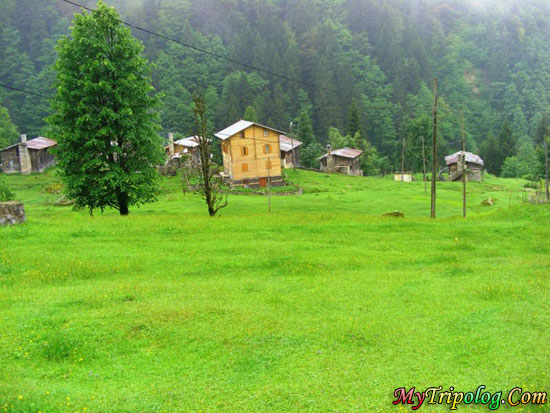 (Ayder Plateu in Rize)
(Colorful houses in Ayincik, Sinop City)
(Cappadocia in Goreme, Nevsehir)
(Ankara Esenboga International Airport; It was actually a quite day at the airport)
(While my brother was driving, I got my head out to take this photo on the highway between Ankara and Bolu.At the same time, my other friends started shouting at me to warn not to drop the camera

)
(Ankara at night; This was taken on top of the Estergon Castle in 2008)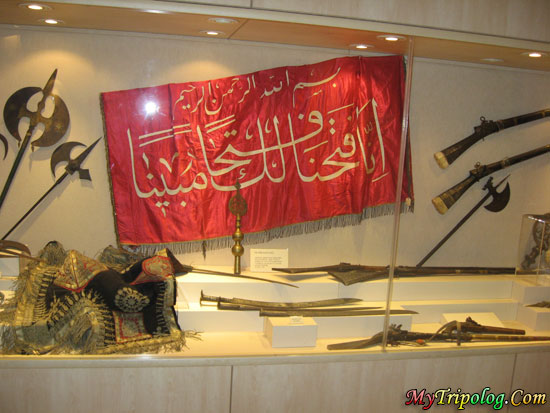 (Museum in Estergon Castle, Ankara)
(Far away view of Mount Erciyes, 40 km to Kayseri province; I am not sure who took the photo because I was driving, probabily my friend -nick/namely- Cimzeng)
(A bridge in Ayder Plateu in Rize City, Turkey)
(A scienic nature view in Sinop, Turkey)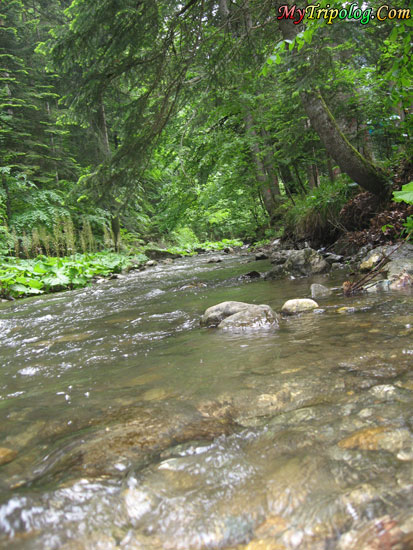 (I've got this capture when we stopped before arriving Abant lake; it's one minute away from the road.)
(A valley and river in Trabzon city, Turkey)
(Sumela Monastery in Trabzon, Turkey)
(Just another photo while the car is moving, Abant)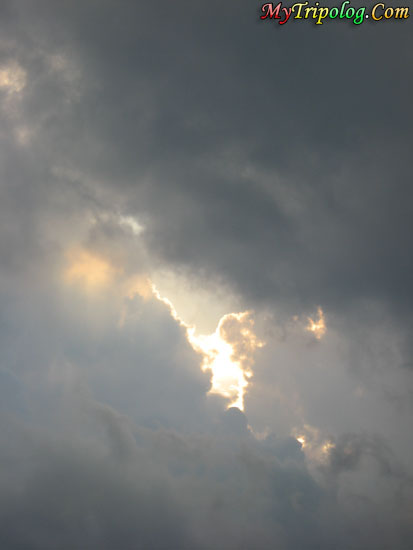 (While we were coming back from Abant to Bolu center, we stopped in a gas station and I got this intresting capture; clouds and the sunshines trying to tear them all and smile at the earth…)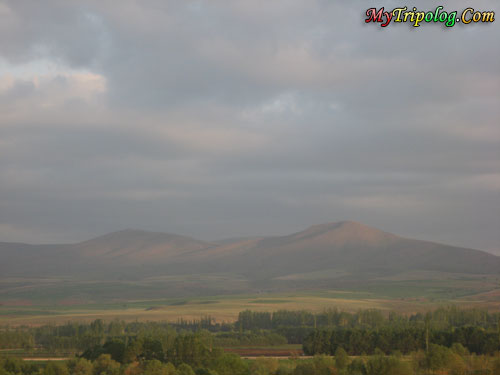 (I got this capture when we stopped in a gas station before arriving Konya.I am not sure where exactly it is.The far horizon, mountain, field, trees all are making up a nice composition.)
(Akgol Lake in Ayancik region in Sinop, Turkey)
Good-Bye for now friends, I hope you enjoyed reading the articles and seeing the photos.Please leave a reply for further information…
…ChaOs…
incoming searches