Metro Manila, A "Must See" Metropol: Part 2
|
Here's the second part of my the article about Manila.I will mention parks, yacht club, manila streets, baywalk, halo halo, wet markets, religious places, historical places, national heros (Jose Rizal, Lapu-Lapu) etc. And there are many more excellent photos of Manila…
Parks in Manila…
Rizal Park, Ninoy Aquino Parks & WildLife, and Eco-Park are amongst most visited parks of Manila.I told about Eco-Park very widely under another post (Click To Read It), so I won't mention of it here again. Rizal Park is the place in where there are Chinese and Japanese Gardens, the National Museum of the Filipino People, The National Library of the Philippines, the Orchidarium and Butterfly Pavilion, the monument of the Philippines's first hero, Lapu-Lapu, a children's lagoon, a chess plaza, a light and sound presentation on the last days of Jose Rizal (National Hero and writer who could speak 20 languages) , a large open stone model of the Philippine islands and several more attraction point.Unwind; see several pieces from history, see nature's beauties; listen some nice music in open-air auditorium; It's gonna be an excellent experience, a wonderful day.
(Monument in Rizal Park,Manila)
Manila Ocean Park is an oceanarium at Rizal Park and is a very popular touristic point.In Ocean Park, you will feel under the ocean and among hundreds of marine livings.The first marine-themed mall in the Philippines is in this place too (It should still be under-construction now).I assure you, you'll have unbeleiveable and unforgetable momemts there.
(Ocean Park in Rizal Park, Manila)
Ninoy Aquino Parks & Wildlife is the place where there's a small zoo and natural park in it.The zoo inside the park is not very very big and has various animals including snakes, crocodiles, monkeys, different birds (such as eagles) etc. The park's natural beauty is excellent; I suggest you to get your cameras ready, you'll have many wonderful captures.Especially around the lake, there're many great great points where you can catch nice views.Strolling around the lake will be pretty relaxing for you and will provide you many unforgetable vistas.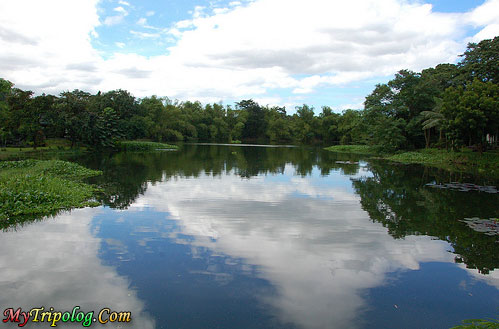 (Lagoon view in Ninoy Aquino Parks Wildlife, Manila)
Theme / Amusement Parks…
Star City and Enchanted Kingdom are amongst most visited amusement parks.Star City is in Pasay City which is not far from central districts but Enchanted Kingdom is a little bit far from center.Both places are full of fun; roller coasters, scary tunnels, theaters, special shows, concerts, etc.Check online for special offers and to know if the park is available on the date that you wanna go there."Ride all you can" entrance is about 300 pesos (7 Dollars).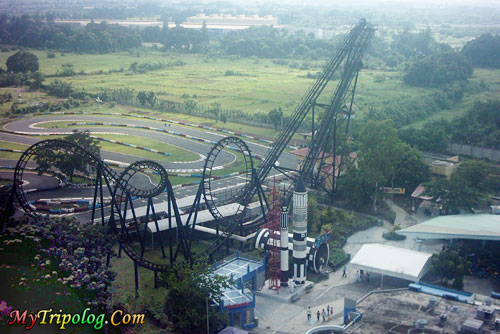 (Enchanted Kingdom Amusement Park, -I took the photo at the peak point of the ferris wheel-, Philippines)
Religious Places in Manila… There're many historical Churches to see, and also Mosques.Manila Cathedral and Baclaran Church are among most visited ones which really worth to see.And the largest mosque in Metro Manila is Masjid al-Dahab (or The Golden Mosque) in Quiapo, Manila.
(Manila Cathedral Entrance)
Fort Santiago…
Fort Santiago used to the place in where the palace of kingdom of Rajah Sulayman, a Muslim chieftain of pre-hispanic Manila.But the Spanish destroyed it upon arriving in 1570 and built Fuerte de Santiago in 1571. By 1574-1575, during Spanish-Chinese War, the first building was mostly destroyed and in 1592 constructed with hard stone again.It's been a trade center then. Now, it's an important historical place and amongst popular touristic points in Manila.
(Fort Santiago Entrance, Manila)
Yacht Club in Manila…
Manila Yacht Club is located by Manila Bay and is one of the oldest Yacht Clubs in Asia.Consisting over 1,700 islands, Philippines is wonderful place for sailing.The club also organizes international and regional competitions.Manila yacht club is to offer you a lot through the excellent nature of Philippine Islands.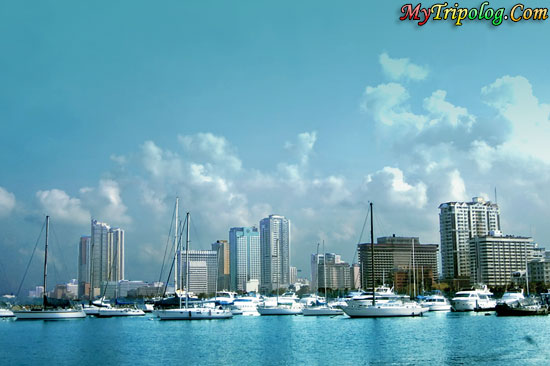 (Yachts in Manila Bay)
Baywalk…
Coming to Manila and not going for a Baywalk?No, no, no !
Manila Bay is a popular tourist center in the city.Especially the sunset view is excellent and absolutely amongst "must see".It's crowded also at night, or maybe even more crowded than day time.That'll be a great experience, I assure you.By the way, if you go by the sunset, you can get perfect scienic views of sunset.But don't just leave after the photos, wait for the day rising after sunset.Actually the district is also a nightlife place.
(People watching  sunset at Manila Bay)
Halo-Halo & Chowking…
I mention this dessert especially.Because that's my favourite one.I actually eat it more than several times a week and sometimes even everyday.I will now share a picture of its.Now, what's halo halo? It's is a mixture of many various ingredients, that can be as varied as jackfruit, young coconut, tapioca, sweetened banana, various beans, jelly, rice crispies, purple yam, leche flan, ube ice cream (one, two, three scoops as you want), milk and crushed ice under all these ingredients.That's an excellent dessert and the best place where you can find it is probabily the nearest ChowKing.By the way, foods of ChowKing is pretty delicious too and the prices are acceptable.You can go there also to taste a few traditional filipino foods and breakfast.
(A Chowking Halo-Halo, Philippines)
What else to do in Manila?
Walk in the streets, meet smiling people of Philippines, talk to them, take some photos of daily life, get in traditional market places & wet markets and smell the fresh fish and seafoods, eat one more halo halo when you see a ChowKing, near to a vendor on the street and taste his/her traditional Filipino foods, join and sing with the people at the next corner, dance for the guitar playing young man, get on a jeepney and see around through the open windows and no-door rear of its, listen to the vendors shouting to attract people's attention on their products, take a Kalesa/Calesa (or karitela is a horse-driven carriage) and slowly watch the city as it goes, get in the flooding water after the rain, smile at the little children calling you "friend, my frieeennnd!", remmember one more time the heros of the nation, Lapu-Lapu and Jose Rizal in the historical spirit of the city…
Let's see more of Manila through the photos…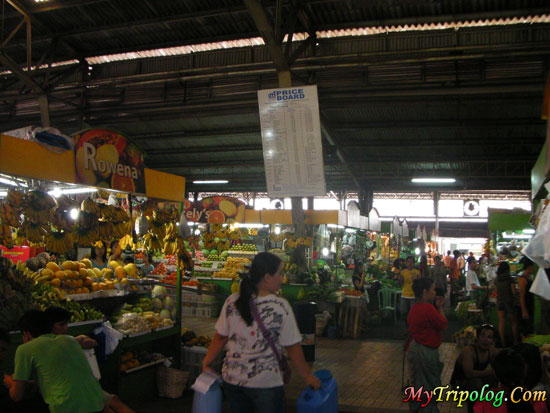 (A market place in Manila)
(A Filipino breakfast; Bangus -name of the fish-, garlic rice, sunny side up egg and some vegetables)
(Yachts and Sunset at Manila Bay)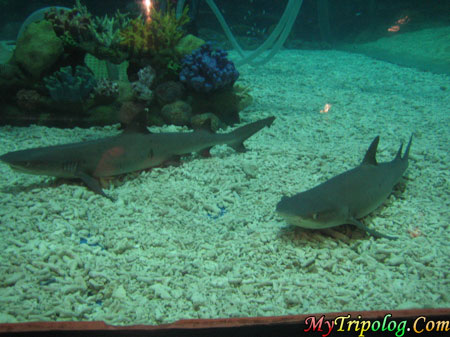 (Sharks in Manila Ocean Park, Rizal Park/Manila)
(A Filipino kid inside a sari sari store, Manila)
(Two Skeweres Filipino way of Chicken Souvlaki for 240 pesos -5 dollars-, Looks delicious ha…)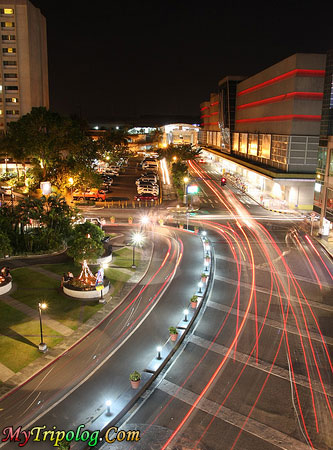 (By Glorietta Mall in Makati at Night, Manila)
(Strolling Manila Streets)
(Traffic & A Jeepney on Manila Streets)
(A Kalesa/Calesa on Manila streets)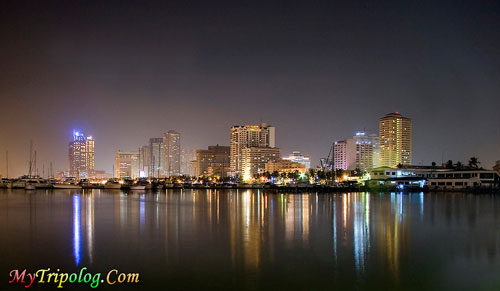 (Manila Skyline & Manila Bay at Night)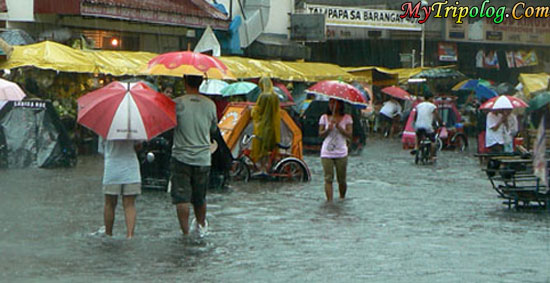 (Flood on Manila Streets after typhoon; actually , I once got in such a flood and walked in, that was so sweet 🙂 )
(Lonely boat at Manila Bay during sunset)
(Beauty of Nature in Ninoy Aquino Parks & Wildlife , Manila)
(Mandaluyong City, Metro Manila)
I hope my post will be useful for you, friends.I actually like this city.I am sure I will visit it again…
For critics, advises and any kind of ideas of yours on my post, please leave a reply.
…ChaOs…