Isla Catalina Island Dominican Republic Vacation Excursion Review
|
It was absolutely gorgeous! Yea, let me put it right there at the beginning! I loved this excursion and it sure was one of the best days of my whole vacation in Dominican Republic, and I think I could easily say that it was also one of the best experiences of my life. I loved this island!

(Catalina Island, Dominican Republic)
Isla Catalina (Catalina Island) is a small island situated in southern Dominican Republic. I don't even know where to start telling about it. Maybe there is not a whole lot of thing your could do on this excursion if you try to put it quantitatively, but qualitatively you cannot possibly tell enough of it in one post here, or in some several pages.
Crystal clear water provides an excellent experience of scuba diving and/or snorkeling. If you had pre-judgement about snorkeling, like I did before, years ago, this is a superb opportunity for you to change your mind. I honestly never thought much of snorkeling; I didn't think it would be any fun, comparing to the image of scuba diving in my mind. Because I've never scuba dived and I'm not sure if I can because of a problem in my left ear. But my first experience of snorkeling (in Mexico) was breathtaking for me, and this one in Isla Catalina, it was something truly magical.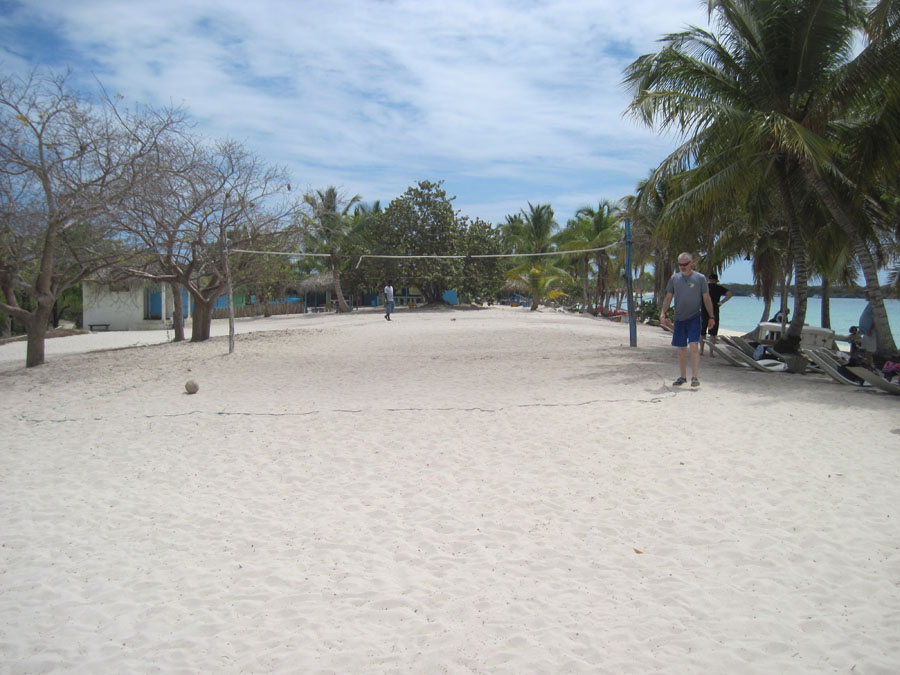 Don't think it doesn't require any experience, it sure does, especially if you're snorkeling at an area full of coral reefs. You sure need to be careful even while swimming in such an area. You might bump into coral reefs and I doubt it would be deadly but may hurt seriously. While snorkeling among coral reefs, just pay attention, because at parts, reefs are very close to surface and requires swimming carefully without bumping your chest or arms or anything.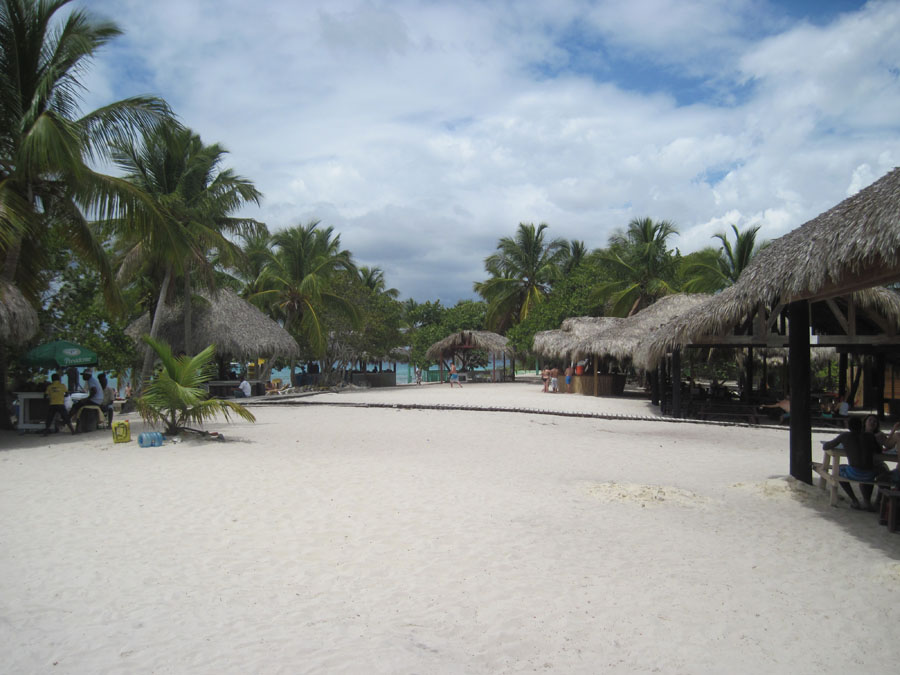 You will be served a lunch on the island on this excursion. And in the same area of the island, you will have a volleyball court, bar, dance court and surely, absolutely stunning beach of Isla Catalina.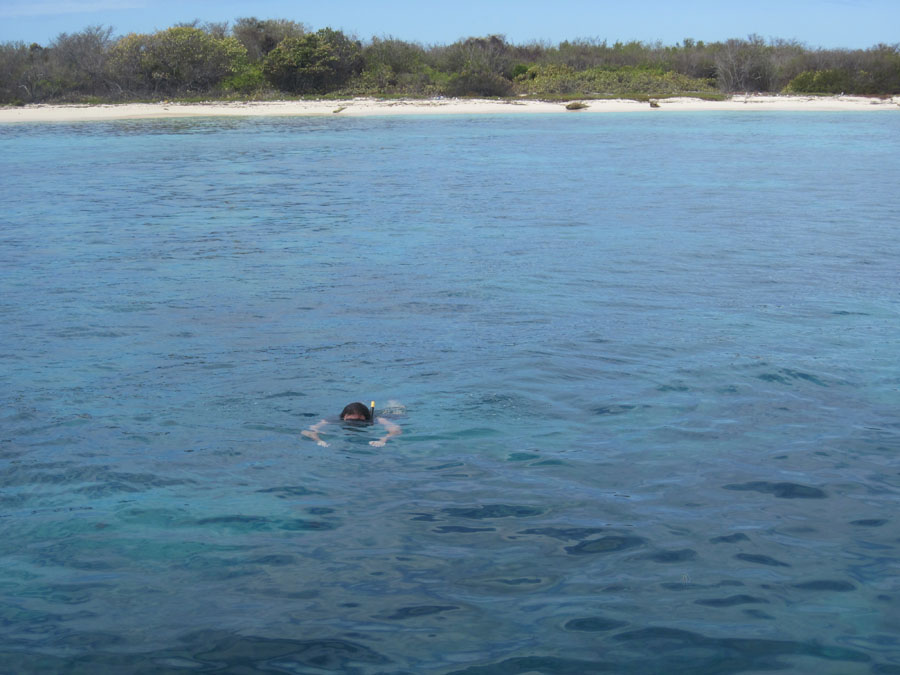 The nature of the island is fantastic! Absolutely breath-taking! Especially some parts that seem to be pristine are stunning! But unfortunately people left a lot of bottles, and whatnot on those beautiful beaches. What a shame, what a stupidity! I've seen freaking nursing bottle there; imagine! Go figure! What have they must been smoking before coming to that island, who the frock knows… It would be really great if those tourist companies would dedicate at least one day every few month to volunteer to clean the island; that would make a great blessing for people to give back to nature for such a beauty.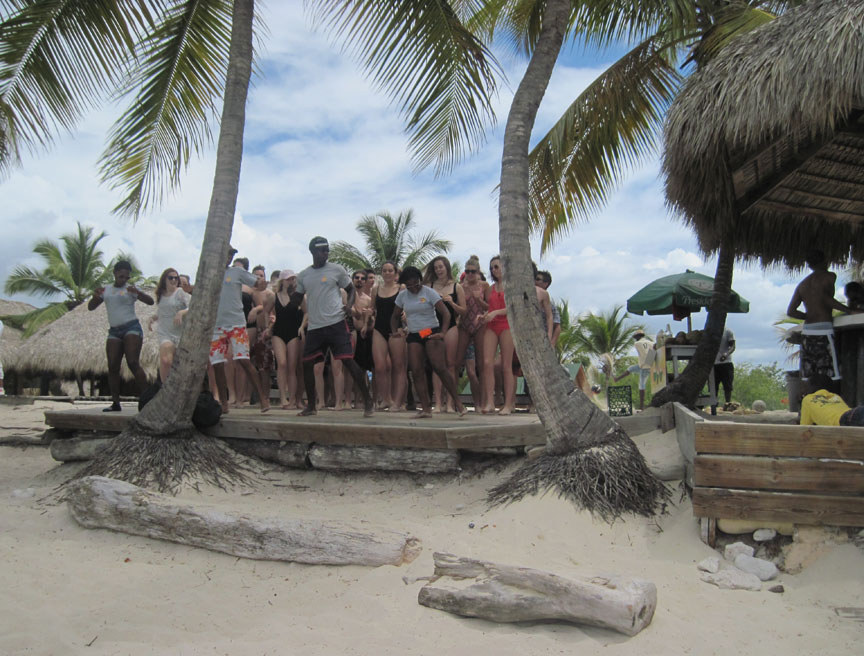 (One of the activities on Isla Catalina; they're all dancing along with some up-beat music. The bar is right on the left side, can been partially see in the picture)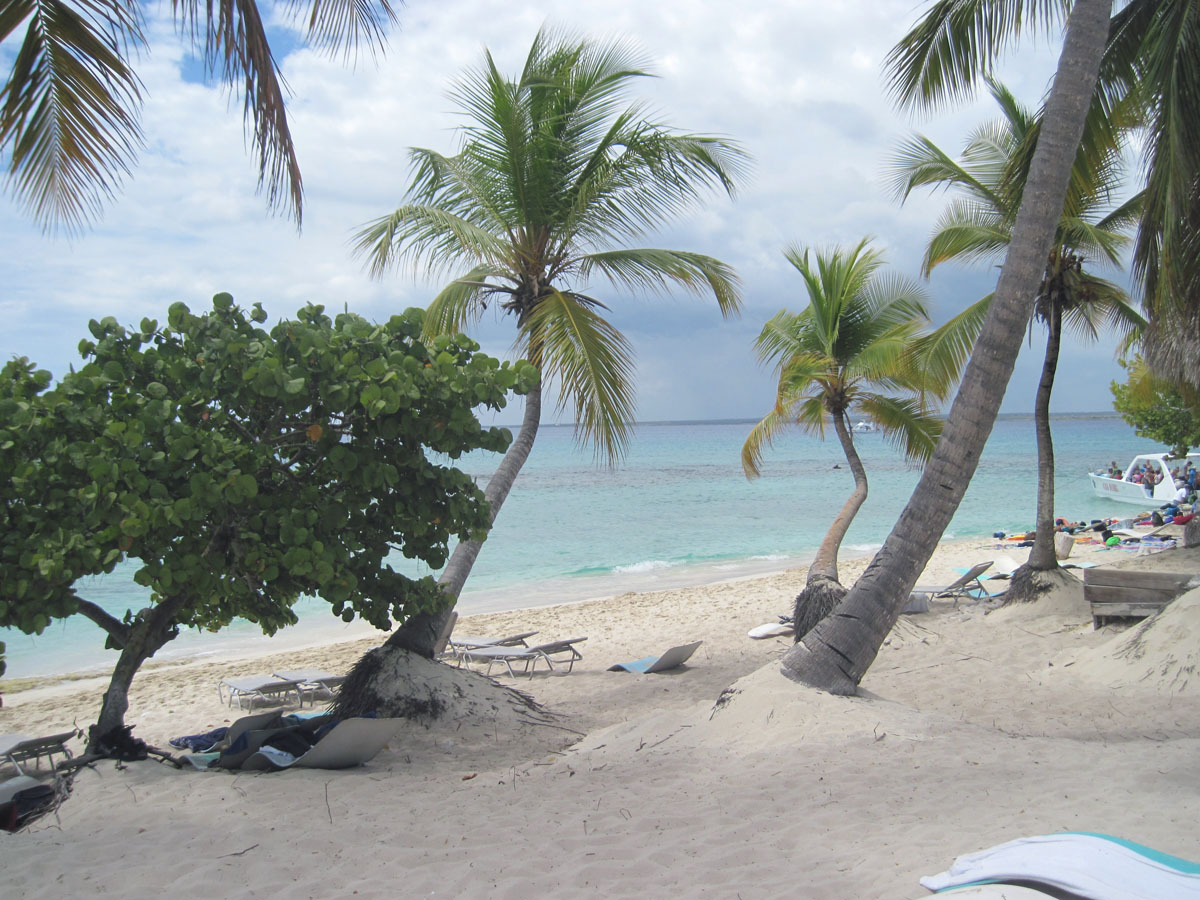 But don't let my mentioning of this discourage you! Do not miss the opportunity of visiting this island if you have the chance.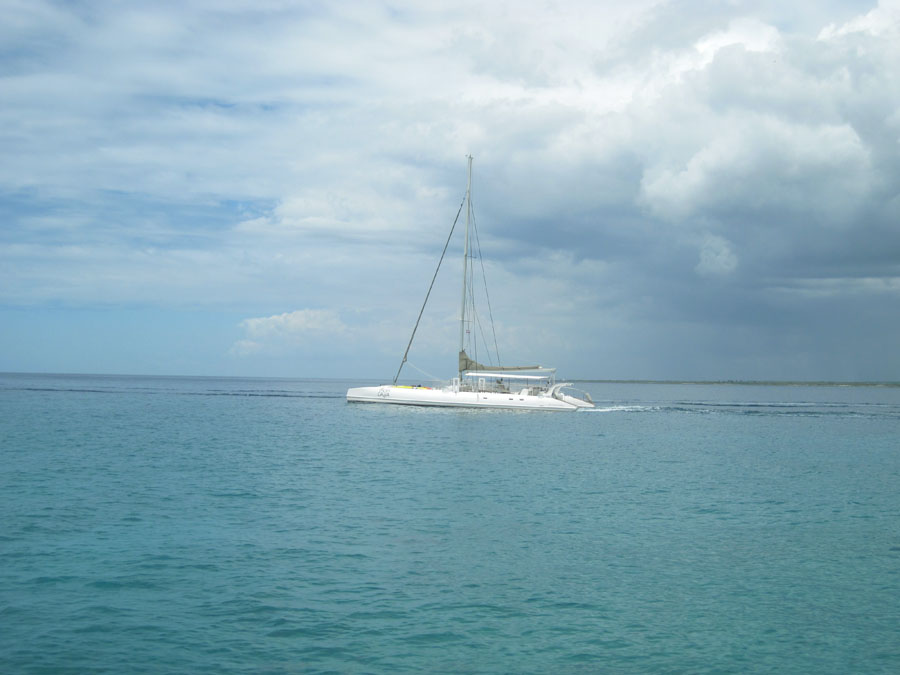 By the way, Saona Island is also one of the most popular destinations down there. But I've heard it from a lot of people including excursion company representatives, and tourists who visited Saona Island, that it is very very crowded there. So, if you have to choose between the two, I would choose Isla Catalina. But then, of course, If I had the opportunity, I wouldn't say no to visit Saona Island, either.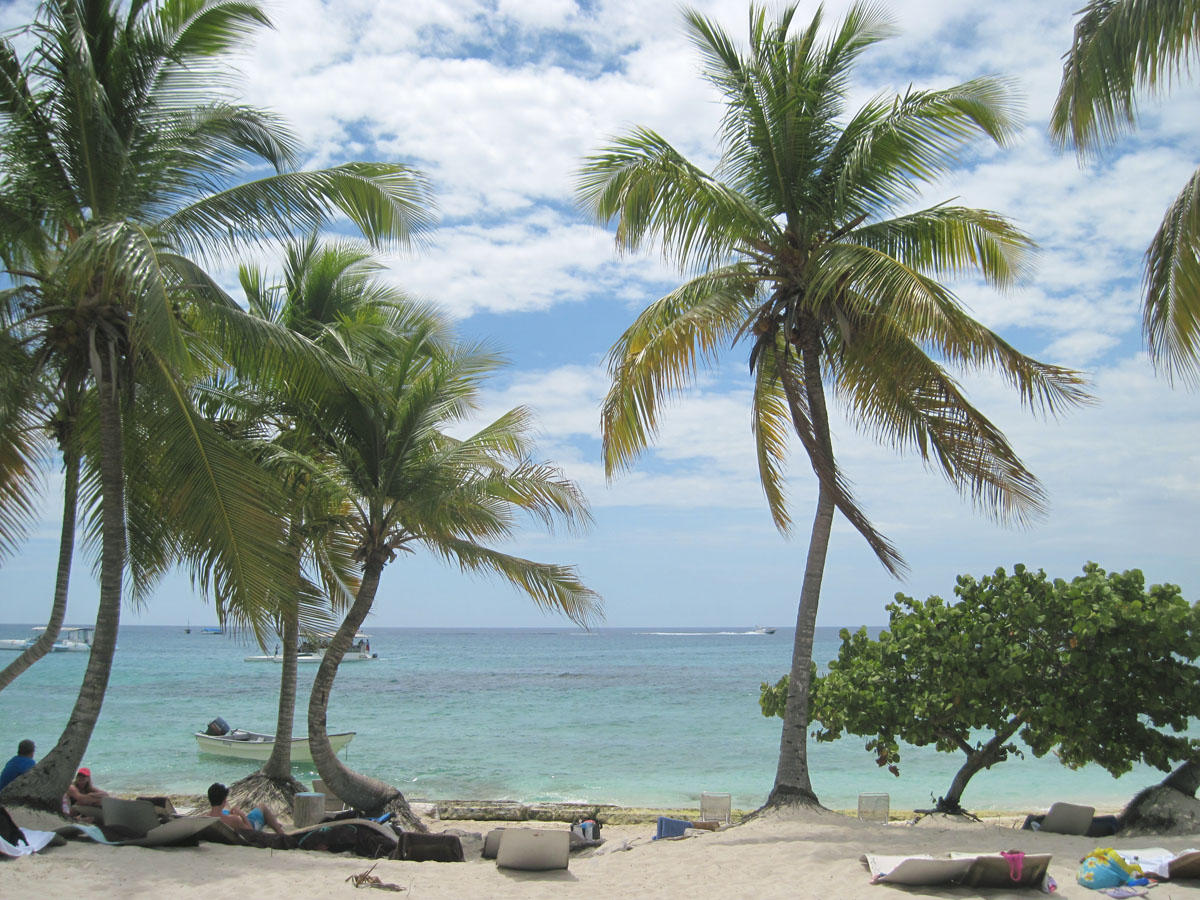 ( Palm trees on the beach of Catalina Island, Dominican Republic)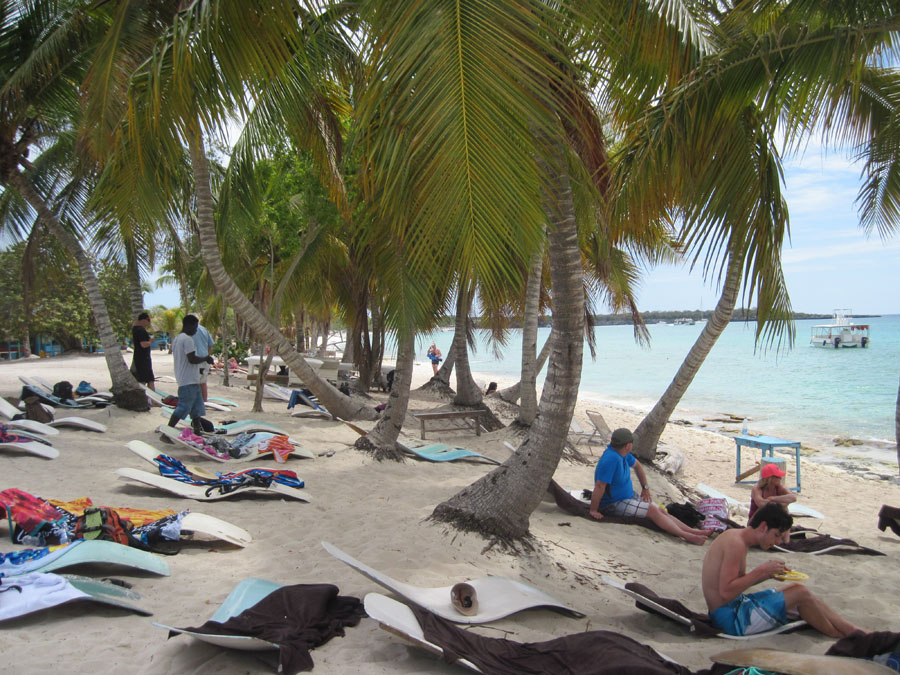 I will write another post mainly to share my shots of the grays of blue of the ocean around Isla Catalina. Lovely pictures. I love blue color, so I did not miss the chance 🙂