All About Shopping in New York
|
100 percent shopping in New York
New York is known as the Mecca for shopaholics. And that is certainly not incorrect! Alone on Fifth Avenue you can entertain more than one day. And that's just one – albeit long – Street: New York offers more! Especially for you we selected from the directory 100% New York 10 stores you can not miss.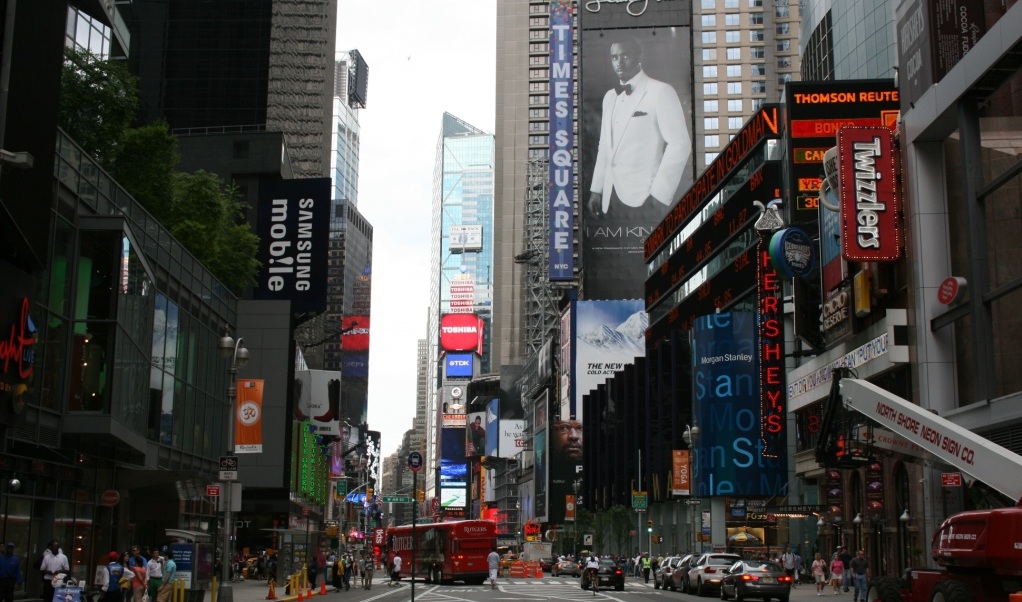 For bargain hunters
At Century 21, the dreams of bargain hunters. Clothing design of various brands is available at hefty discounts. You can go there for men, women and children.
Address: 22 Cortlandt Street. Phone: 212 227 9092. Open: Mon-Fri 07.45-20.00 hours, 07.45-20.30 hours Fri, Sat 10.00-20.00, 11.00-19.00 so. Metro 2, 3, 4, 5, J, M to Fulton Street, A & C to Chambers Street.
Make the world a better (smelling) place!
Go to the Aedes venustas and buy a shampoo with sandalwood or Aqua di Parma Lavanda tonic. Enough fragrances, potions, lotions and candles to make your head kidding.
Address: 9 Christopher Street, between 6th and 7th Avenues. Phone: 212 206 8674. Open: Mon-Sun 12.00-20.00 hours, 13.00-19.00 hours so. Metro a, c, e, f, v, s to West 4th Street.
For gadget fans
The Sharper Image is packed with gadgets, tools and craziest electronic devices that you can imagine. A great store to browse around and find an original gift for someone who thought he had everything.
Address: 900 Madison Avenue, at 73rd Street. Phone: 212 794 4974. Open: Mon-Fri 10.00-19.00 hours, 10.00-18.00 Sat pm, Sun 12.00-17.00 hrs. Subway 6 to 68th Street / St. Hunter College.
Costly fairy tale world
FAO Schwarz can be seen as the 'mother' of all toy stores. Bob the Builder to Barbie and much more: in this store as a customer, you are transported into a magical (but unfortunately also rather pricey) world of fairy tales.
Address: 767 Fifht Abenue, at 58th Street. Phone: 212 644 9400. Open: Mon-Sat 10.00-19.00 hours, 11.00-19.00 hours so. Subway: N, R, W to 5HT Av/59th Street.
Expensive heels!
Christian Louboutin at you the finest and best fitting shoes in the world to buy. There is unfortunately a pretty price tag!
Address: 939 Madison Avenue, at 74th Street. Phone: 212 396 1884. Open: Mon-Sat 10.00-18.00. Subway 6 to 77th Street.
Forever sold
La Maison du Chocolat's chocolate is serious business! The sweets you buy here is from Paris. If you once tasted you do not want anything else.
Address: 1018 Madison Avenue, between 78th and 79th Street. Phone: 212 744 7117. Open: Mon-Sat 10.00-19.00 hours, 12.00-18.00 hours if, during the summer on Sundays. Subway 6 to 77th Street.
Multicultural books
Since 1967, Una Mulzac the owner and manager of Liberation Bookstore. Many times the store was threatened with closure, but does not Una. She still sells books by and about African, Caribbean and Afro-American authors and subjects.
Address: Lenox Avenue (Malcolm X Boulevard) 421, at 132nd Street. Phone: 212 281 4615. Open: Tue-Fri 15.00-19.00 hours, 12.00-16.00 hours Sat. 2 & 3 subway to 125th Street.
Real products
The Greenmarket at Union Square is the largest farmers market in Manhattan. He is four times a week. You buys agricultural products, cheese and bread, from farms in New York, New Jersey, Pennsylvania and Massachusetts.
Address: 17th Street & Broadway. Phone: 212 788 7476. Open: Mon, Wed, Fri, Sat 08.00-18.00 hours. Metro l, n, q, r, w to 14th Street / Union Square.
Affordable Wine
Best Cellars is one of the most accessible wine shops in New York. Most of the bottles here cost between $ 10 and $ 15 range and it is well sorted and carefully defined.
Address: 1291 Lexington Aventue, between 86th and 87th Street. Phone: 212 426 4200. Open: Mon-Thu 10.00-21.00 pm, Fri-Sat 10.00-22.00. Metro 4, 5, 6 to 86th Street.
Buy, buy, buy …
That is what at Bloomingdale's, a huge department store where New Yorkers for decades to get anything to get what the world of fashion and beauty to offer.
Address: 1100 3rd Avenue, between 59th Street and Lexington Avenue. Phone: 212 705 2000. Open: Mon-Fri 10.00-20.30 hours, 10.00-19.00 Sat pm, Sun 11.00-19.00 hours. Metro 4, 5, 6, N, R, W to 59th Street.