Findley Lake, Mina, Western New York Tourist Attractions
|
Uhmm, many or most of you guys might think that the summer is almost over, so what is this new post about a lake. Well, my friends, Findley Lake is a four season tourist attraction place. It has many beautiful things to offer you in each season. So, this post and this place is, in a way, timeless; if you are in or around the area and are looking for some good time, no matter what season it is, Findley Lake is a great destination.
I have recently published a post about Peek'n Peak Four Season Resort in Clymer, NY. Findley lake is only about five miles from Peek and Peak. If you are visiting the resort, and staying there for sometime, you should make your time to go and see this beautiful lake. Even only to drive around the lake will be an excellent experience. There are many fantastic views all around the lake, and if you are an amateur or professional photographer, this place could prove excellent for some real wonderful shots.
There are many rental houses on the lake. It can be a great getaway during the summer to take one of those houses for a several days or a week. Nice condos, villas, houses from where you will literally need to take only several steps to be inside the lake, swim and enjoy the best out of it.
There is this little island in the lake which caught my attention so persistently. It was wonderful to stare at it and too darn bad that I couldn't make a time to swim to that island. It looks like a spectacular haven in the middle of the lake. You do not miss the chance!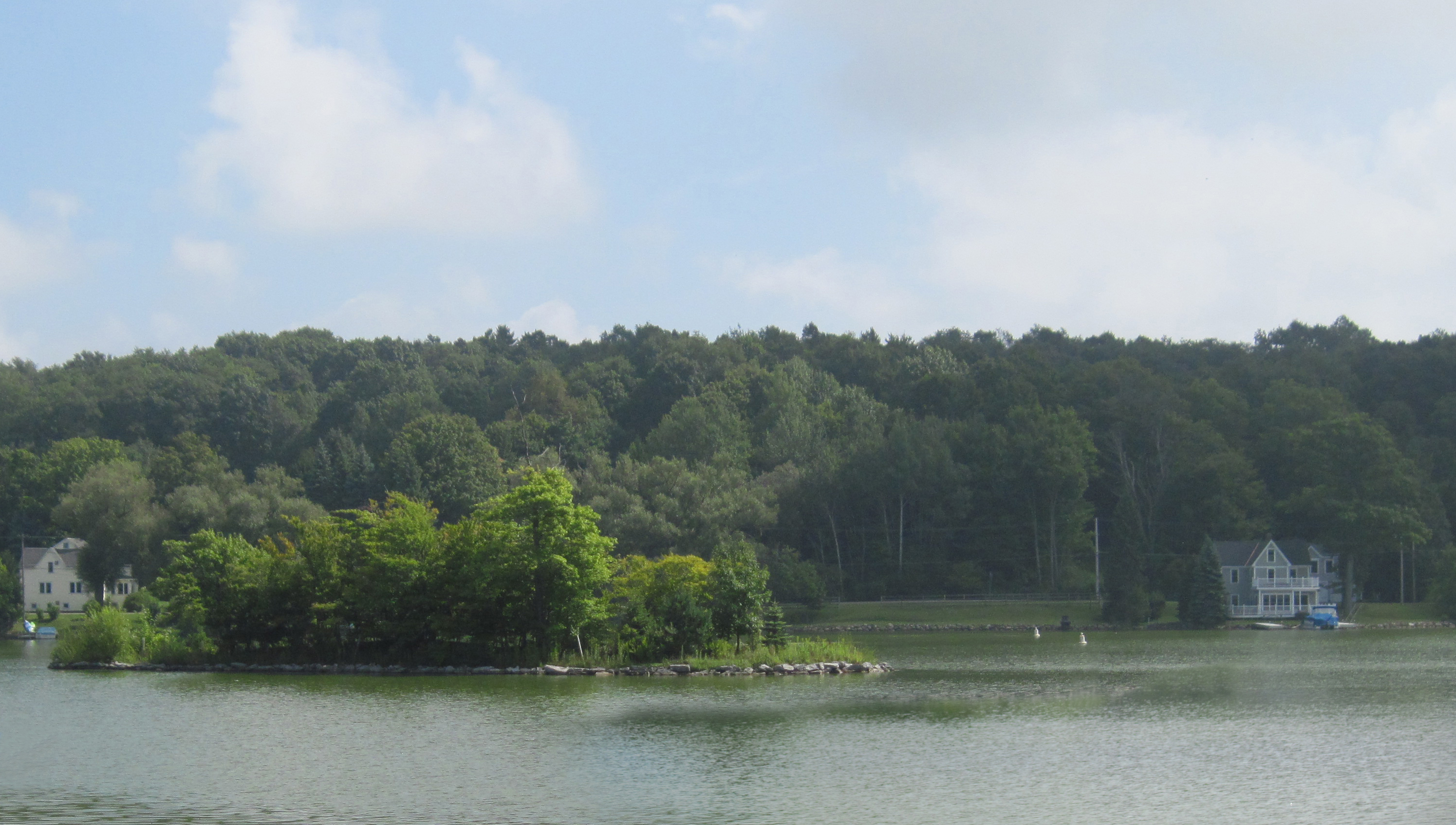 There are a lot of trails in the area, too, that you might consider taking a walk. Hiking, biking, golf, fishing, hunting, boating, skiing and snowmobiles; yep, snowmobiles, too! All hamlet (Findley Lake) and town (Mina) roads are approved and marked as snowmobile trails.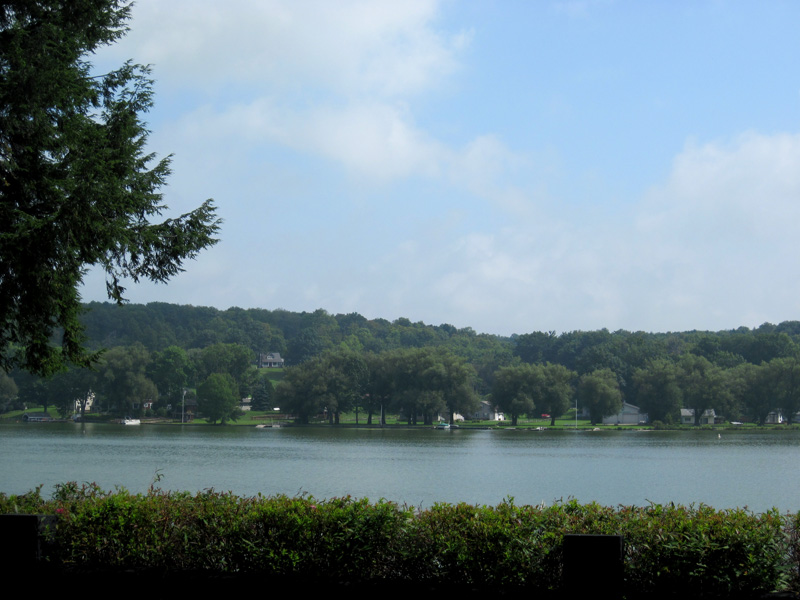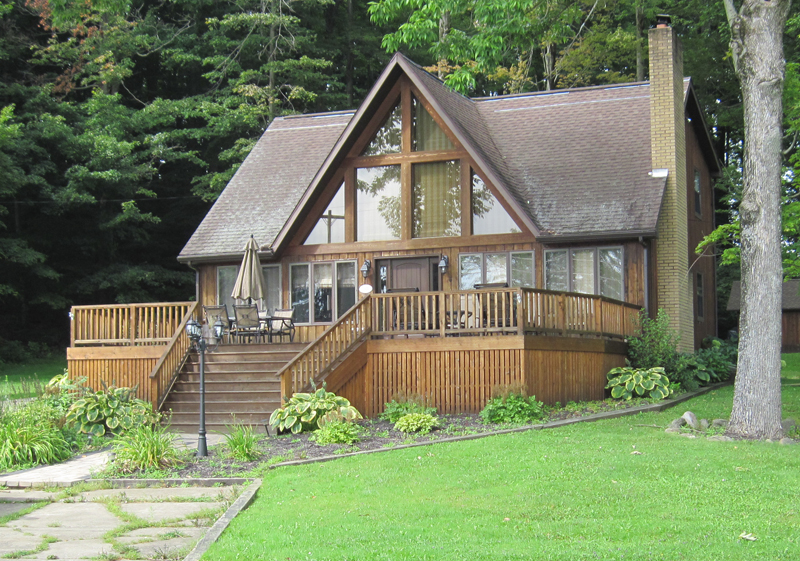 (I don't know if this house was a rental one but it looked so beautiful, I couldn't help but take a picture of it. There are many houses like that all around the lake and many of them are rental or even for sale.)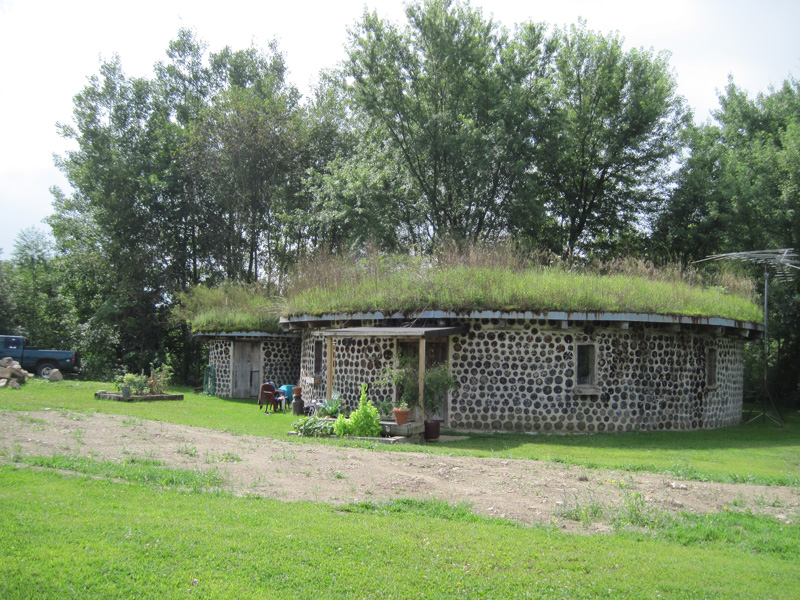 (Alright, this house has nothing to do with Findley lake. I mean, this is not on the lake. This is between Peek'n Peak and Findley lake. While driving, I saw this place and it reminded me of the Hobbit houses in The Lord Of The Rings, or The Hobbit movies. )