Top 5 Popular New York Museums
|
New York city with unlimited possibilities. Similarly, in museums. In this vast metropolis are really so many different museums, which makes it difficult to choose which are really worth. These five museums you can not miss!
1. Metropolitan Museum of Art
If you can walk on Fifth Avenue, the Museum lie in the distance. Characterized by large long windows, staircases and water fountain in front. 'The Met', the nickname of the hotel is truly one of the best art museums in the world.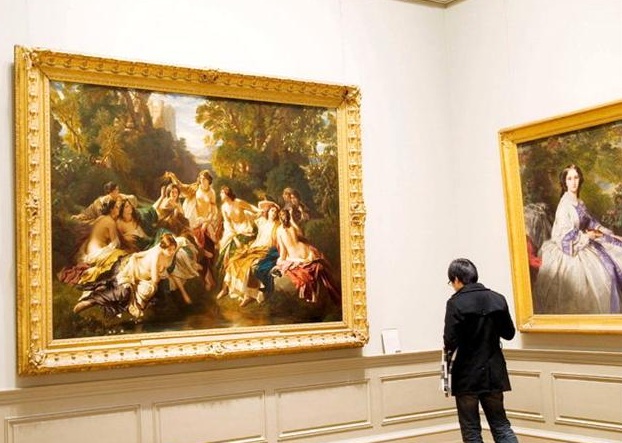 The museum consists of all different galleries (rooms) that have a theme, or art exhibit from a particular country. So for example if you find Greek, Roman, Cypriot and Asian art. You'll go to work by Van Gogh and Rembrandt to, but also furniture and basketball game tickets. The total collection of 'The Met' consists of about 3 million pieces. You're a bit busy so you will have seen everything!
Tip! The Egyptian gallery is a full, complete Egyptian temple. This was shipped to America for the museum to be exhibited.
Address: 1000, Fifth Avenue at 82nd Street.
2. American Museum of Natural History
The American Museum of Natural History contains the collections and exhibitions throughout the year that the birth of the earth and the further course of evolution show. This museum is especially popular with tourists an attraction.
The American Museum of Natural History contains 42 exhibits throughout the year and there are often a number of temporary exhibitions in the museum. So you need before you go in, know exactly what you really want to see exhibitions, because 42 is quite a number! You will learn all about biology, ecology, zoology, geology, astronomy and anthropology. All the artifacts in the museum encounters are well documented, you know exactly what you are looking at and what it means and means. Even if you have children, this museum is a must. There are several exhibitions in such animals in actual size, your children will be amazed. And, it is also an educational excursion!
Address: Central Park West, 79th Street.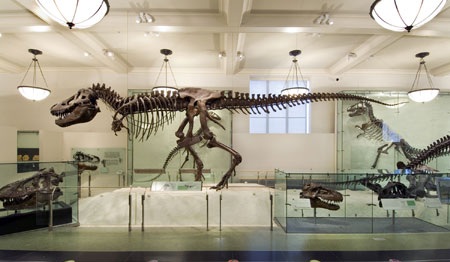 3. Solomon R. Guggenheim Museum
Commissioned by art lover Solomon Guggenheim, the building, which is now the Solomon R. Guggenheim Museum houses built by Frank Lloyd Wright. You can say that it has become a building with an exterior that will not soon forget. It is a spiral-shaped building with many separate curves whose main purpose is, such works present the visitor with a spiritual and mental journey. The building is now one of the largest architectural buildings in the world!
Initially found in the museum you just a collection of Solomon Guggenheim art itself, since this is enhanced by several famous donations. You will now operate under other works by Mondrian, Picasso, Miro and Brancusi.
Since the Guggenheim Museum so popular, there are a number of sites have been added in various countries. So if you one time in Spain or Germany, go to the Guggenheim Museum Bilbao and the Deutsche Guggenheim Berlin. In Venice you will find the "subsidiary," the museum in New York. Here you can find because the Peggy Guggenheim Collection museum. In New York itself, there is another subsidiary, had been the Guggenheim Museum Soho.
Address: 1070 Fifth Avenue at 89th Street.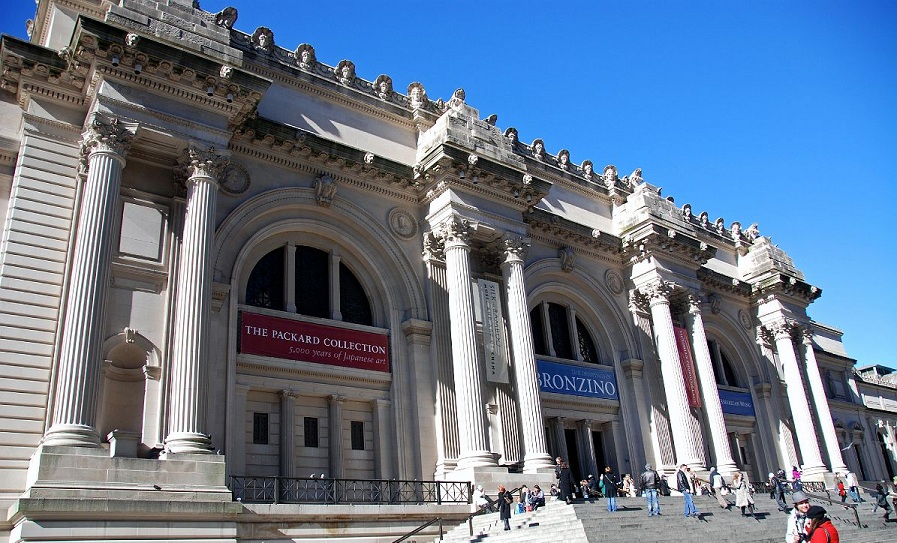 4. Museum of the City of New York
The Museum of the City of New York's past the metropolis portrayed by original materials. According to experts this is one of the finest museums of New York, partly because of its location. This museum is in fact an old colonial house. Inside you'll find as many as five different floors of exhibits and exhibitions around the city of New York. You'll find such an exhibition of the largest Broadway theater composer Richard Rogers and an exhibition on the New York harbor. In addition, hang throughout the museum several beautiful paintings which all have something in the Big Apple to do. So if you want something more to learn about New York and its history? Visit this museum!
Address: 1220, Fifth Avenue at 103rd Street.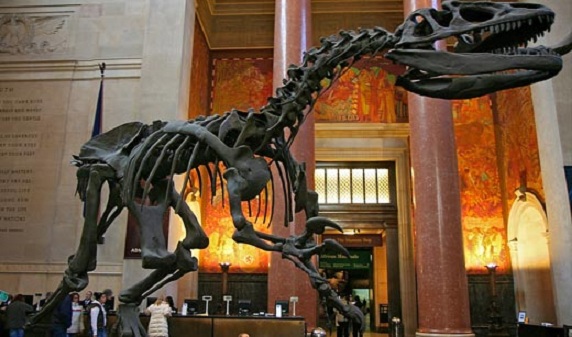 5. Frick Collection
This museum, housed in a former private mansion of Mr. multimillionaire. Frick is one of the world's largest and most famous museums in private collections. If you enter this museum you will make you amazed by everything you see. The huge collection of paintings largely by mr. Frick himself collected. A small portion was bought when he was already deceased. You will find here include works by Rembrandt, Vermeer, Hals and Holbein. The works of art galleries in several areas, such as the Living Hall and the West Gallery.
Be sure to visit the library of Mr.. Frick. You'll find more than 800,000 art images. Also here all year long classical music given. So nice to sometime in the evening to visit!