Popular Ski Resorts & Ski Centers In Turkey: Part 1
|
With its whole year snow having high mountains and superb ski resorts/centers established on these mountains, Turkey is terrific winter tourism destination.Tens of thousands of local and from almost all over the world tourists visit Turkey's awful Ski Resorts and Ski Centers every year.In this post, I will present you some of the most popular winter tourism destinations of Turkey.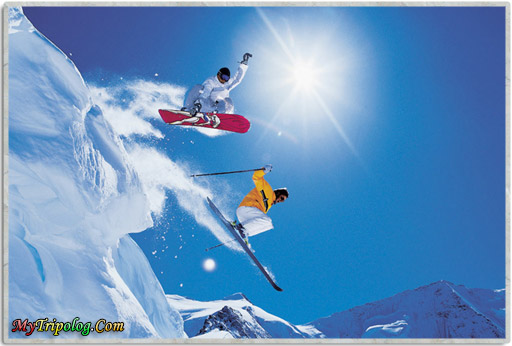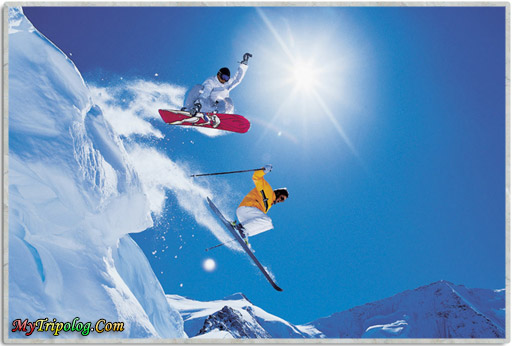 Bursa, Uludağ
With its 2543 m height and excellent nature, Uludağ is the most popular winter sports center in Turkey.It is also a National Park of Turkey.It used to be called Olympos Misios during ancient ages and also in mythology this place is known as the place at where gods watched the war of Troya.Transportation to this National Park is provided both by land route and rope way (teleferic).It is about 36 km away from Bursa city center.27 resorts serve with their totally over 3000 beds.Malls, medical centers, places for amusement are available.
(Bursa Uludag Ski Resorts, Turkey)
Erzurum, Palandoken
Palandoken mountain, 3185 m high, is located to south of Erzurum city center.And the first serious project about winter tourism in Turkey is this one in here.Ski resorts and centers are only 5 km away from Erzurum city center and only 10 minutes to the airport and flights from Ankara to Erzurum are available everyday.During December through May 10th is the best time for ski activities at this place.This place has totally 28 km ski run the longest of which is 12 km.4-5 stars resorts, restaurants, ski instructors, rental ski equipments are available.
(Erzurum Palandoken Ski Resorts, Turkey)
Bolu, Kartalkaya
Kartalkaya ski resorts are 54 km away from Bolu city center.It takes about 45 minutes from city center.During December 20th through March 20th is the best time for ski activities.There are two resorts having 1005 beds capacity.Restaurants, swimming pools, amusement places are available in the resorts.Ski instructors, ski equipments are also available.There are 12 ski runs having 20 km total length.
(Bolu Kartalkaya Ski Resort, Turkey)
Kayseri, Erciyes
Erciyes mountain is the highest one in middle Anatolia,  3916 m.Erciyes mountain is a dormant volcano.25 km away from Kayseri city center and takes about 30 minutes.It is 40 minutes away from the nearest airport (Kayseri-Eriklet).There are totally 5 resorts having restaurants, bars, swimming pools, ski instructors and ski equipments.There's also a big cafeteria and medical center.
(Mount Erciyes, Kayseri, Turkey)
Elazığ, Sivrice Hazarbaba
Ski center is located to 25 km south of Elazig city center.It was established in 1999 and it is still in a stage of development.Flights from Ankara and Istanbul to Elazig city are available everyday.It takes about half an hour to get Sivrice town of Elazig and about 10-15 minutes to get up to the ski center on Hazarbaba mountain.There's a ski house and a cafeteria but a resort (for staying over night) is not available yet.After maintenance in year 2000, it's been a reasonably nice place for also professional skiers.
(Hazarbaba Mountain, Elazig, Turkey)
(Bolu Kartalkaya Ski Center, Turkey)
(A view of Hazar Lake from over Hazarbaba Mountain, Elazig,Turkey)
(Year 2007, me and my friends are hiking on Hazarbaba mountain, Elazig, Turkey)