Bodrum, Best of Anatolia
|

Bodrum, town of Mugla province of Turkey's Aegean Region, is a major international tourism and yachting destination and one of the best of Turkey.Having both natural and historical beauties together within makes Bodrum a distinctive tourism destination.The city, in ancient times, used to be called as Halicarnassus, and one of the Seven Wonders of the Ancient World, Mausoleum Of Halicarnassus, was here.Bodrum has so many beautiful beaches, resorts, hotels; a world-famous night life; ancient relics of ancient civilizations and many more attractions that make this place one of the best in Turkey and in the world.
Bodrum is only 35 km away from an international Airport, Milas Bodrum Airport, or if your flight lands to Istanbul, you could easily take subway metro to the bus terminal where you could easily find buses to Mugla/Bodrum.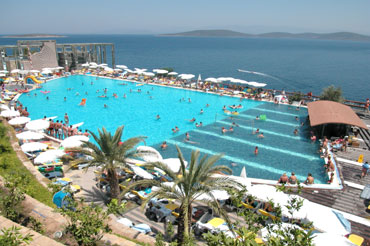 Beaches of Bodrum are many to mention (and each of them deserves separate attention, so, I will only mention their names here and will leave the further explanations for another post that I will write right after this one) ; Guvercinlik, Torba, Golkoy, Gundogan, Yalikavak, Gumusluk, Kadikalesi, Turgutreis, Bagla, Ortakent, Bitez, Kargi, Adabogazi (Aquairum) are just some amongst the beautiful, delightful beaches of Bodrum where you could fin Sun, Sand, Sea at once and enjoy by any means.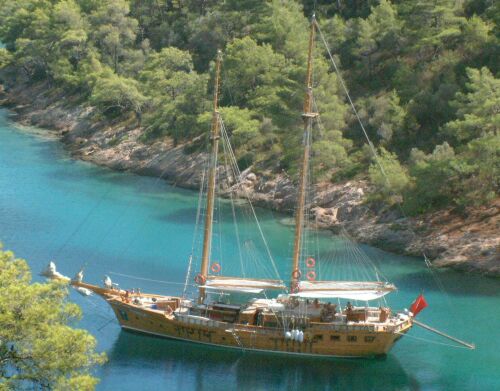 Bodrum, during the day time, seem to be so silent because all the people are down somewhere on some beach or bay, enjoying the Bodrum's beauties.But the nightlife of Bodrum is also world-famous.The street, so called, Bars Street (or Street of Bars) is one of the popular nightlife destinations of Bodrum.
Bodrum is also full of history all around; ancient relics, remnants from Carians, Alexandre The Great, Byzantium, Ottomans and many more.Don't miss the chance of visiting a museum, of Bodrum Castle, or Bodrum Amphitheater, or the gate where Alexandre the Great entered to the city…