St. Lucia; The Land, The People, The Light
|
Saint Lucia,  small but fantastic country on a tiny island in the Eastern Caribbean sea, having the slogan of The Land, The People, The Light, is one amongst the most popular tourist locations.St. Lucia has bopped back and forth between the French and British rule for centuries until gaining its own freedom in 1979.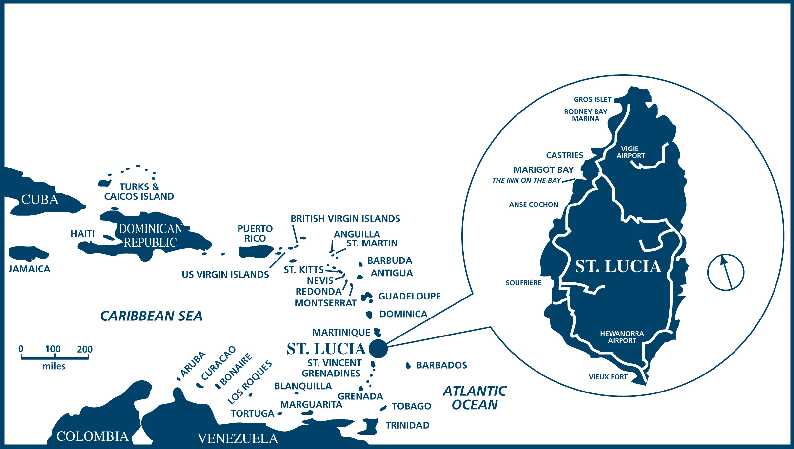 Though it is a small island, 27 miles long and 14 miles wide, its topography is varied.It is a volcanic island with mountains rising nearly 3000 feet (914 meters). St. Lucia has lush rain-forests accented by orchids in the interior, where also birds and parrots of paradise thrive beautifully.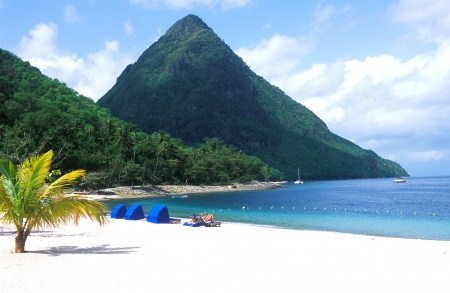 English is the official language on the Island, which makes things even easier, as English is recently the top spoken language in the world.Even though the Eastern Carribean is the currency on the island, US dollar -generally- is accepted by taxi drivers and for room rates.
It is said that the island seems like a tropical islet from the South Pacific that has been picked and plunked in the Caribbean.As do lovers, cruise lines arrive regularly.The island hosts thousands of wedding ceremonies every year.St. Lucia guarantees a sensational wedding album.The island is also known to be a very nice location for honeymoons.
Excellent beaches of the island are shaded by the palms trees.Watching the sunrise and/or the sunset while lying on the beach under one of those palms trees would be an unforgettable time of course.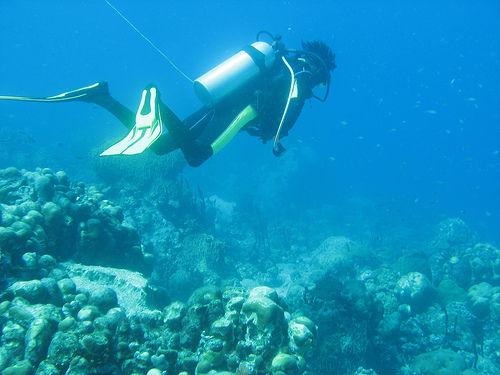 Island's tourism tends to be more substantial during the dry season, January to April.Amongst some other tourist attractions of the island are drive-in volcano, botanical gardens, the majestic twin peaks, "The Pitons", sulphur springs and some historical relics from British and French times.