Lake Jocassee Devils Fork State Park, Bests of South Carolina
|
Hi there, fellows! Dear visitors, regular followers. Today we are going to Lake Jocassee, South Carolina. It should be one of most beautiful places to visit in South Carolina, and it sure is worth a visit from outside the state, a long way to drive there.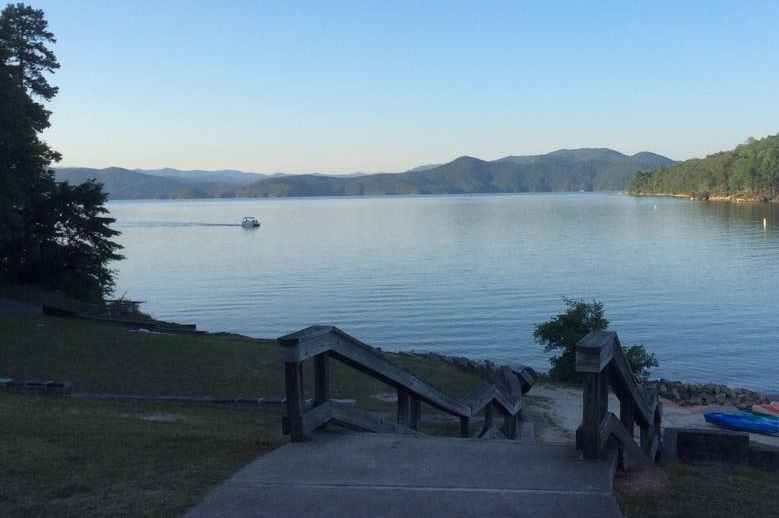 I have recently been there and seen the area being really beautiful, clean, and worthy of your time. Either you want to go there with your family or friends; for one day or for camping somewhere in the area; for a picnic or sailing. All and many more are pleasantly possible in this place. Fishing, kayaking, swimming (of course), camping, sailing, jet skiing, you name it.

( Crystal clear water of Lake Jocassee, South Carolina)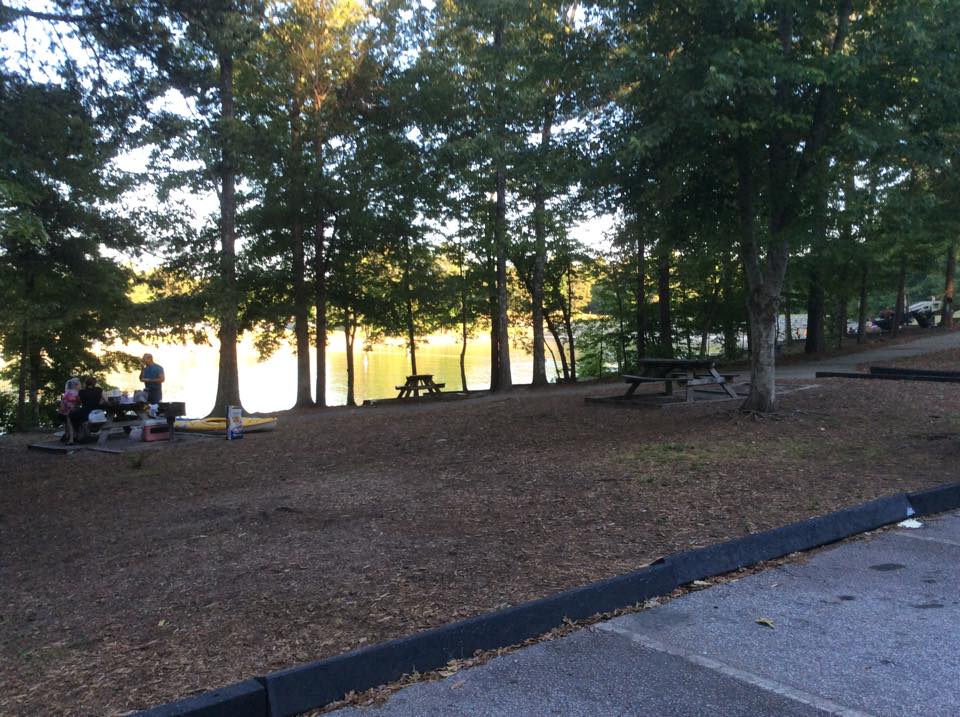 (Picnicking family -on left side- on lake shore, Lake Jocassee)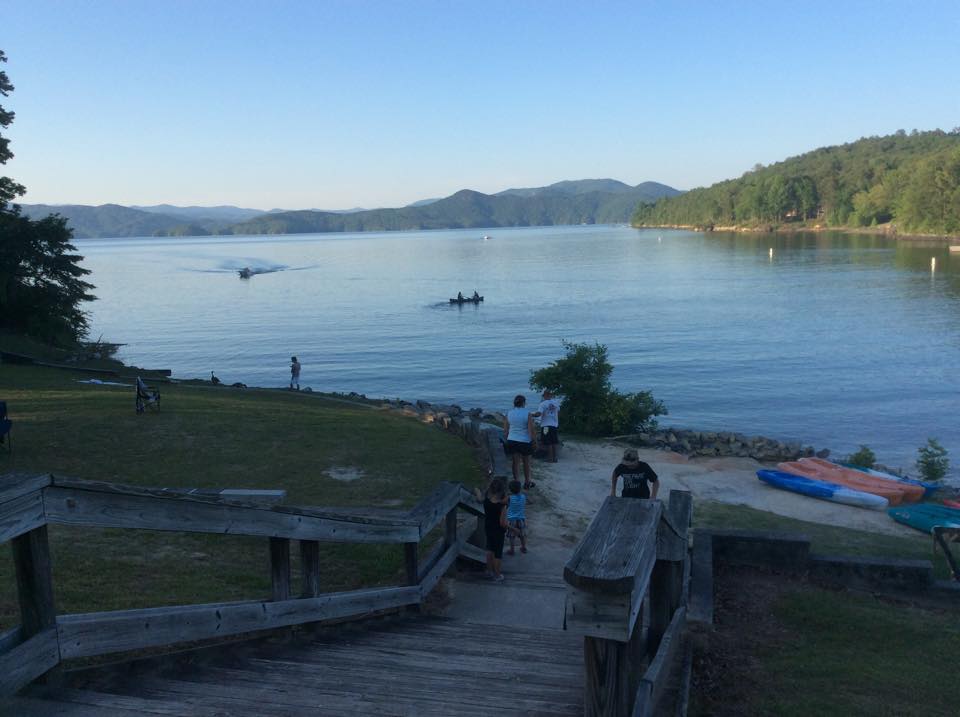 I read it some place they called it the Caribbean of South Carolina. Well, I think it is a fair name for this place. The water is crystal clear, weather is warm and cozy. Not all around the lake but at least at part where I was, there is even a beautiful sandy beach.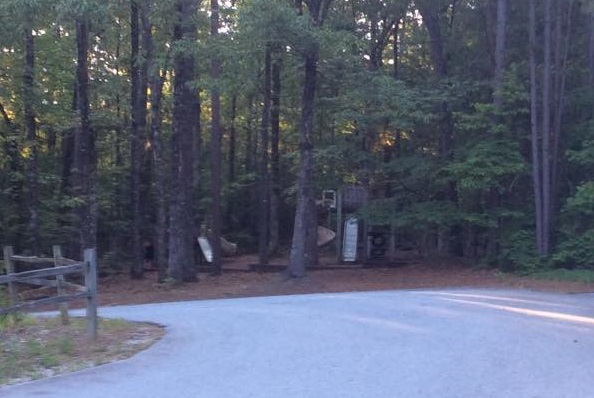 (A small park for kids in the area; not far from picnic area, or the lake shore, not even one minute walk. This is actually right at the end of parking lot)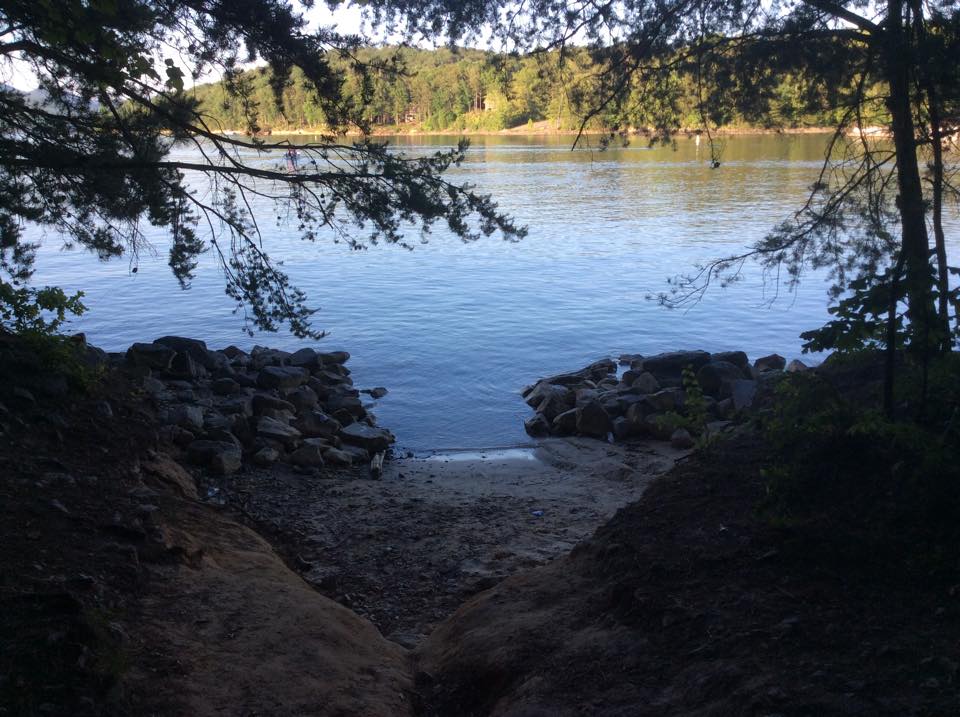 ( A secret beauty along the shore Lake Jocassee)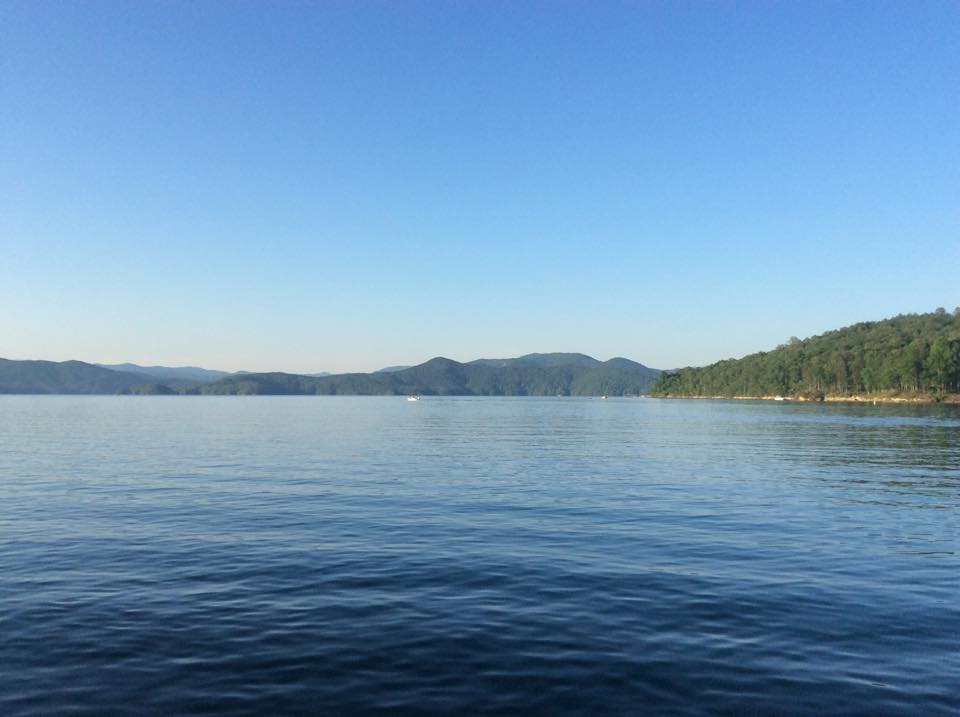 As you could imagine, the park area is sort of busy, quite a few people around. You might as well enjoy this. Although, if you want to have more peace on your own, with your friends or family, I believe you could take a walk into woods, go along the beach and find your secret haven. The area is spectacular, surrounded by green, trees.

(Somebody parked their kayak here. Could be a great idea to start kayaking with a friend along the lake shore and at times get down and walk into woods, explore more.)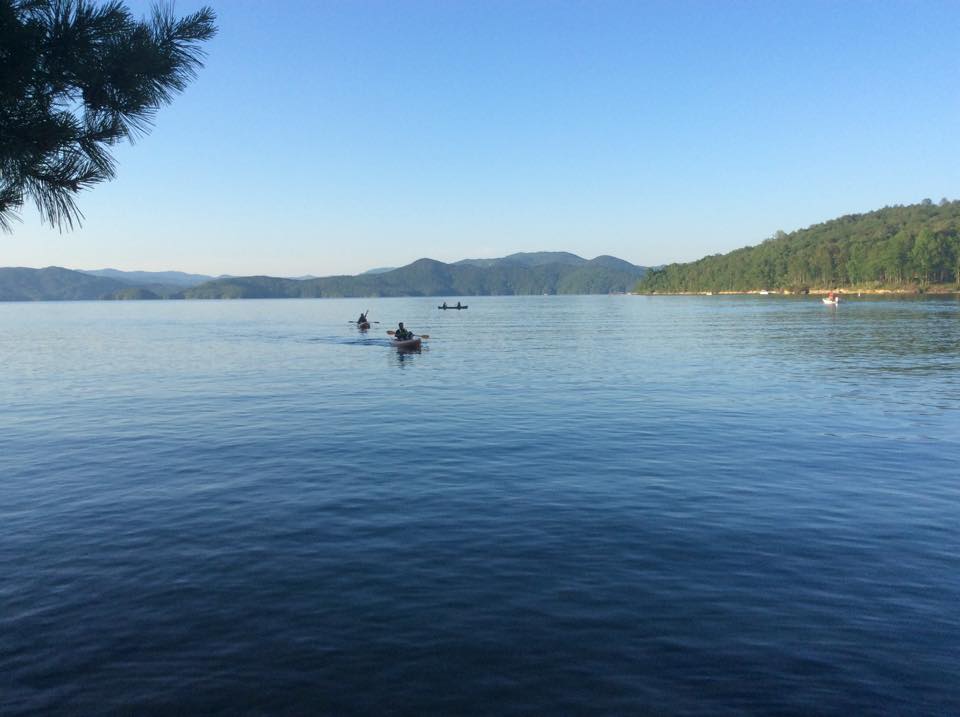 ( Kayaking tourists on Lake Jocassee. Kayaks could be rented in the area; I don't remember the exact price but it was something around 15-20 bucks for an hour.)

( On the far side of the lake in this picture, it is where there is this beautiful sandy beach.)
I hope you all enjoy the photos, too. Have a great summer, everyone!

( Lake Jocassee, Devils Fork State Park, South Carolina)