Big Size Detailed Italy Map and Flag
A versatile holiday; go to Italy! The country offers great vacation opportunities and has a very rich history and beautiful natural landscapes. During a vacation in Italy you can meet with many cultural sights that are worth visiting. Together with the hospitable people and delicious cuisine make Italy a great holiday! It is useful for your departure to think about the practical aspects of traveling to Italy. This make sure you enjoy your holiday.
Driving through the rolling hills, past vineyards, lakes and coastlines, enjoying the beautiful scenery and the warm sun.On the way stop in a medieval village where time seems to have stood still.trolling through the old streets of one of the many beautiful cities, such as Venice, Rome or Florence, enjoying the Italian atmosphere, shops, gastronomy; and you wonder about the many treasures that the country has to offer in architecture, design, fashion, music, art and culture.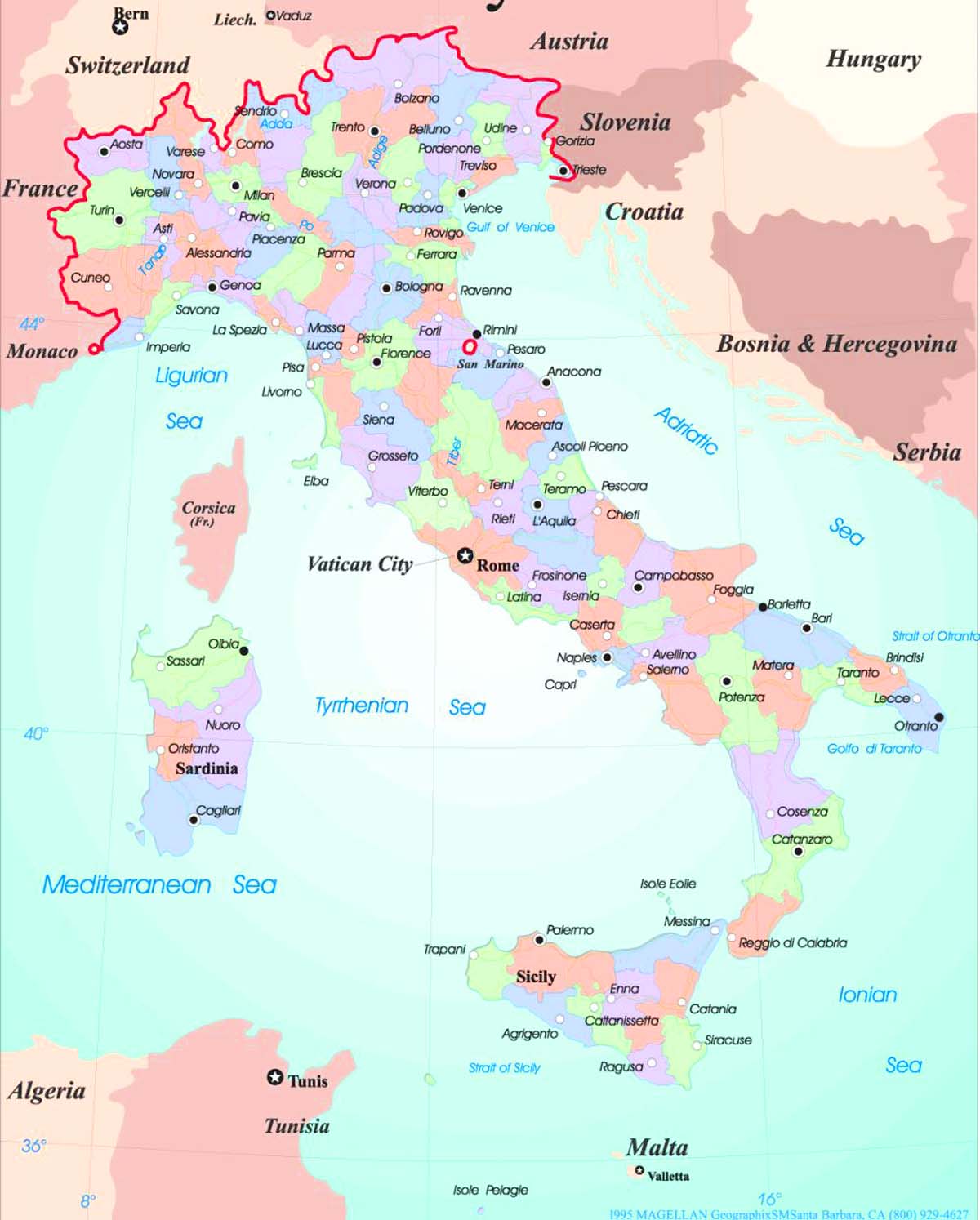 (Detailed  map of Italy showing cities)
(Big size Italian flag waving in the air)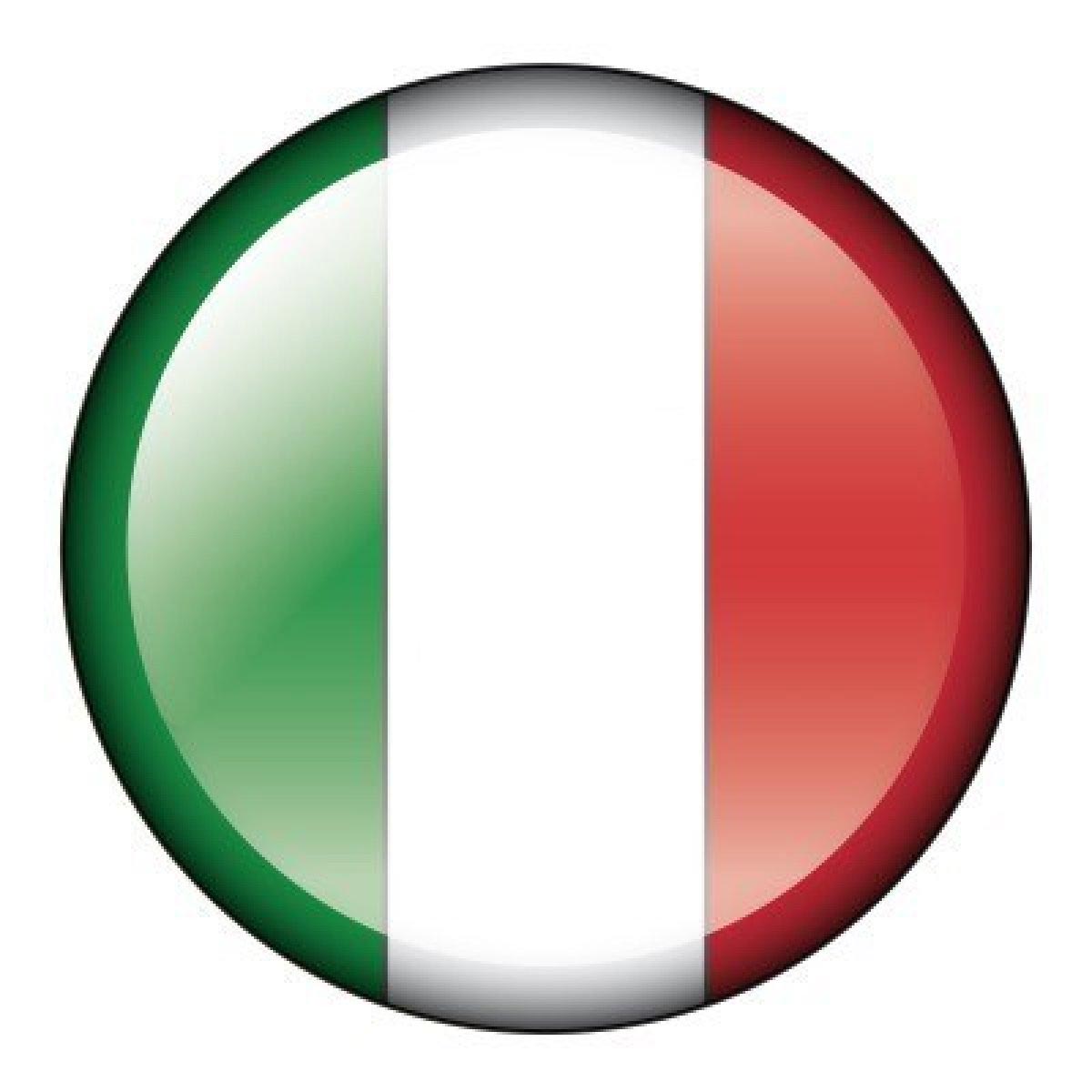 Then plop down on a terrace. Please do not, all the impressions you leave for people watching and of course, with a glass of espresso, or a delicious Italian lunch and glass of wine! And of course sleeping in a property in style! For a holiday where you feel at home is the start of a perfect holiday. Get to know the country and its inhabitants, while you sleep in an apartment in Italy.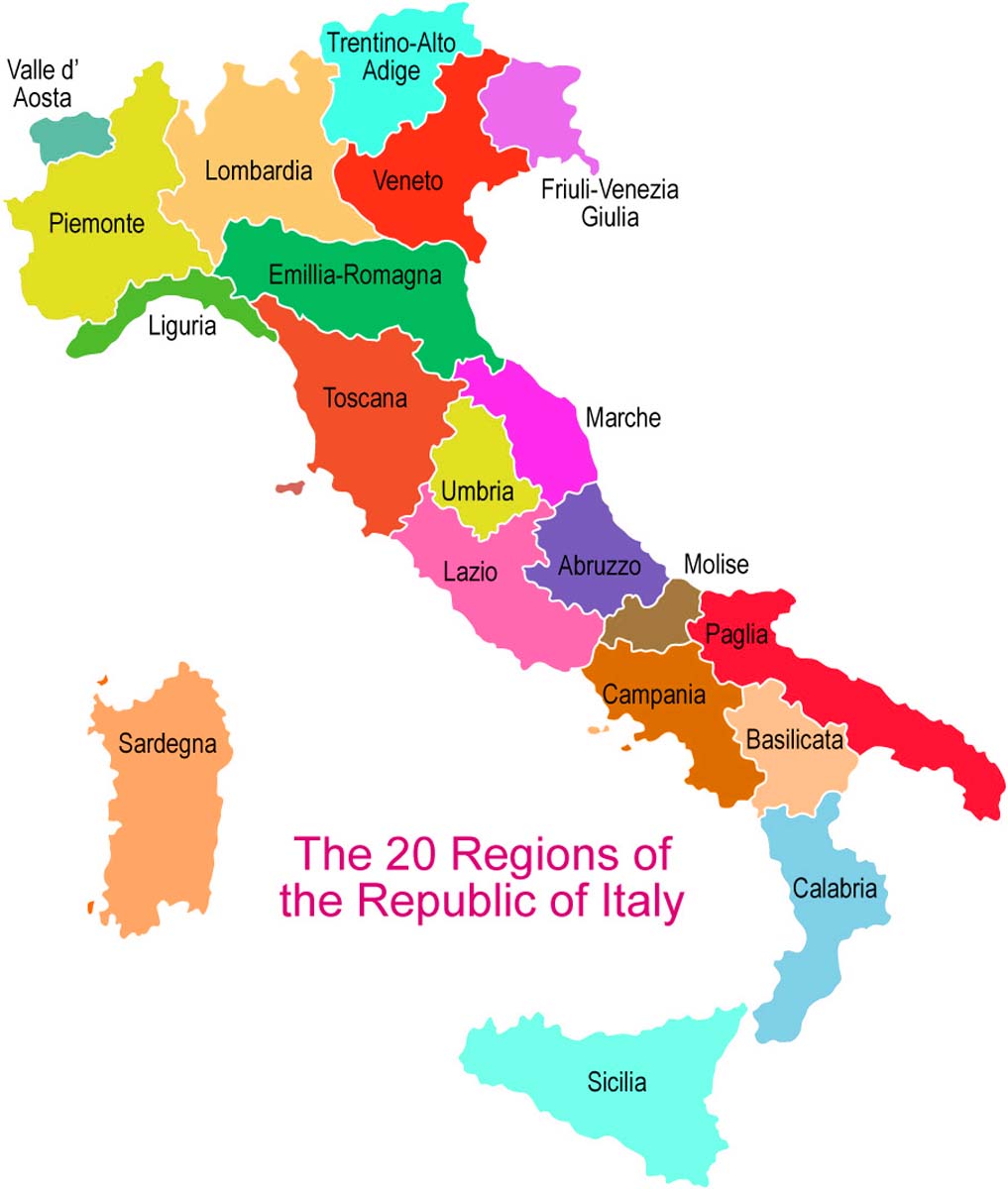 (Italy regions map)
(Map of Italy in Italian language, map showing the cities and the regions)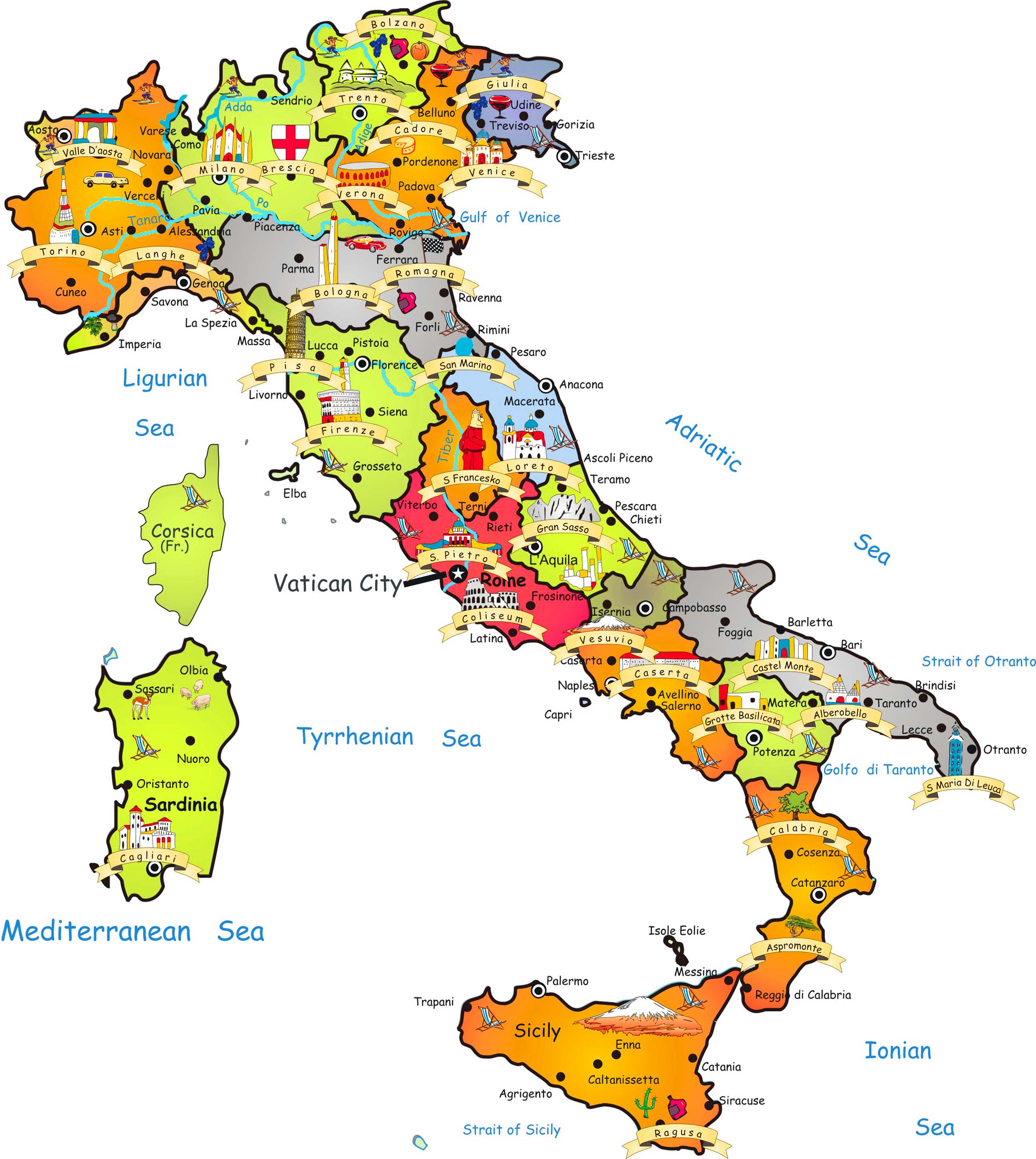 Italy for a brief vacation
Also for a short break is ideal Italy. Unique romantic cities like Venice, Florence and the rich culture of the eternal Rome is a trip back in time. A trip to Milan in Italy means to dive into the fashion . Enjoy a unique combination of culture and nature during your holiday in Italy.