Phi Phi, The Fiery Island of Thailand: Part 1
|
The island group is really one of the most beautiful in the Andaman Sea. The only inhabited island of Koh Phi Phi Don consists of very fine limestone formations and several covered with coconut palms beach sections. In the clear waters of the bays, which shimmers in all shades of blue, you can see the corals from the boat already. Many tourists come to relax, and in any case, it should not be missed with a boat the many beaches, coves and coral gardens of the island of Phi Phi Don to visit there to snorkel and swim. But the neighboring island of Koh Phi Phi Leh beautiful snow white sandy beaches with good swimming.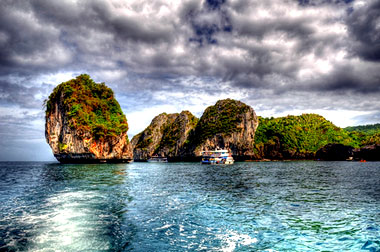 History and Background
The famous Phi Phi Islands are located between Koh Lanta, Krabi and Phuket, and is part of the province of Krabi. The small archipelago of Phi Phi Islands, Iceland is comprised of 6, and Phi Phi Don is 28 square kilometers, the largest and only inhabited island. The island consists of nearly two islands which are connected by a narrow strip of sand with each other.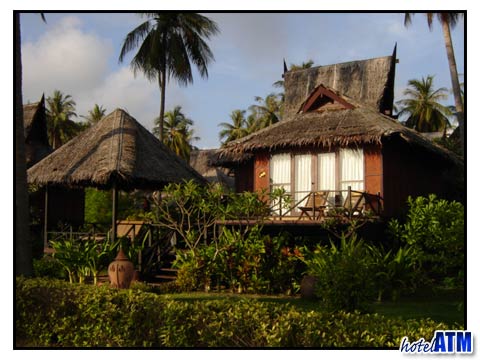 As the next largest island Phi Phi Leh follows with only about 6.5 square kilometers. On both islands, mainly characterized by steep, high karst rock formations and dense jungle inland. The picture alternates between steep coastal cliffs and bays, small and large stretches of beach.
The only 50 kilometers away from Phuket island group belongs to the Hat Noppharat Thara-Ko Phi Phi National Park and is subject to the many species of marine life to special protection. A few years ago Phi Phi one goal of backpackers who all at the pier and Ton Sai Village, the largest settlement on the island, were staying. Today, there are indeed still a lot of backpackers, but are package tourists and day trippers from Phuket and Krabi already in the majority.