Famous Miami Beaches and Vacation Facts For Miami
|
Miami Beaches and Miami Facts!
The most famous beach of Miami, Miami South Beach. The crack in Miami Beach of the restaurants, bars, shops and trendy clubs. If you go to South Beach, you have the Art Deco district visits and take a walk on Ocean Drive: here all the beautiful people gather to see and be seen.
The Art Deco district of Miami in the heart of South Beach is famous. You have a wide choice of accommodation, from apartments to luxury hotels. Do not be surprised if your morning walk to the beach and several photo shoots in action like this! Both the South Beach Art Deco District and Miami are popular with photographers and filmmakers!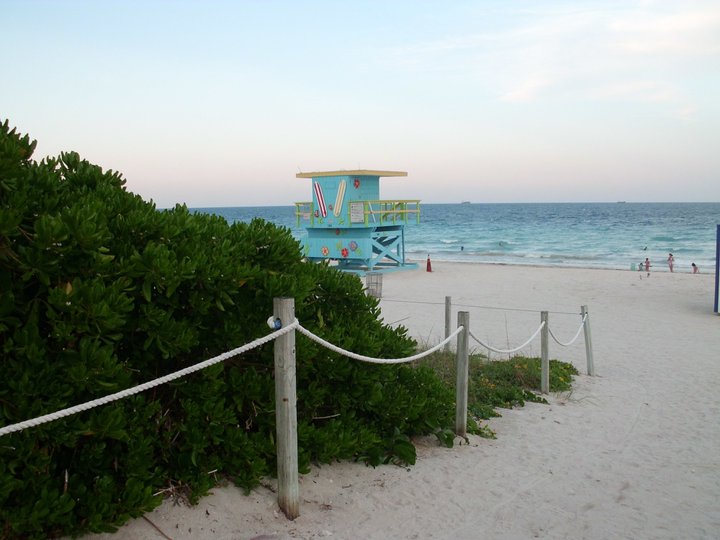 On vacation to Miami? Discover Little Havana!
Since over half the population is Hispanic, you're in Miami, but Latin American mood through language, food and music. Particularly in Little Havana, near where many Cuban exiles have settled. In Little Havana, you can enjoy the Latin American kitchen, smoking a Cuban cigar in one of the cafes and dream of great Salsa music.
Miami Vacation> Facts
* Number of inhabitants in Miami – 365,000
* Climate in Miami – tropical climate
* Tap water in Miami – is not recommended
Miami * Currency – U.S. dollars
* Visa for Miami – not required (Max 90 days)
* Vaccinations for Miami – not mandatory