Corfu; A Popular Greece Travel Spot
|
Corfu
Corfu is known as a very popular holiday island, which belongs to the Ionian Islands archipelago. Corfu  is the northernmost island of the Ionian Islands and lies west of the Greek mainland. The south of Italy and the "tip of the heel of the boot of Italy" at the resort Marina di Leuca is located about 120 km west of Corfu.
Corfu  and the Greek mainland are separated by a strait at its narrowest point 2.5 kilometers wide. Corfu   has a population of about 105,000.
Corfu  is a fertile island because the island especially in the winter gets much rain and a good drainage system holds the soil is very fertile at this southern latitude. For Greece usual images of barren landscapes sunburned or go to Corfu  no.
The capital of Corfu  is the city of Corfu and has a population of about 43,000 and is also the largest city on the seven Ionian islands. The city is located in the middle of the east coast on a peninsula projecting the city in two.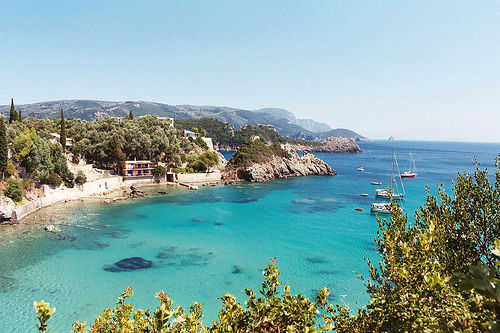 Corfu  is a perfect holiday island has beautiful beaches and bays. The most popular of Corfu is probably Paleokastritsa, on the west coast. At the foot of the slopes of the coastal mountains are six small bays with sand and pebble beaches, caves and rocks, amidst a beautiful nature. The adjacent bays with crystal clear waters are ideal for water sports, swimming and diving. The view from the mountains is breathtaking. On a projecting rock above the sea stands the monastery of Panagia Theotokos, a well-maintained building that is worth a visit.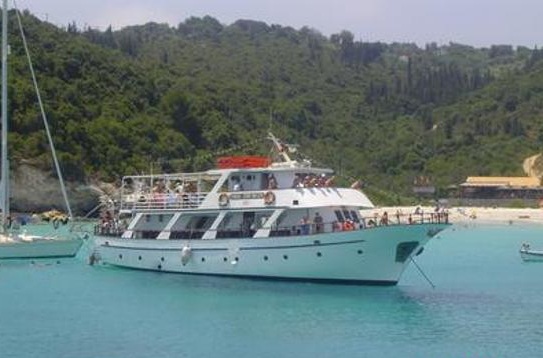 Corfu has an international airport being on a lagoon near Corfu  town. The flight from Schiphol Airport is approximately 2 hours and 35 minutes. The airport named Ioannis Kapodistrias International Airport (Abbreviated to CFU).
In the port of Corfu Town, Kerkyra ferries are known from Venice, Ancona, Bari, Brindisi and Croatia. Every day there is a connection to the city of Sarande in Albania. From Corfu, most places easily accessible by bus.