Rhodes, The Rose Island of Mediterranean
|
Rhodes, the Greek island situated about 11 miles -18 km- southwest of Turkey, is the largest of Dodecanese.And Dodecanese is the what they call all 12 large and 150 small Greek islands in Aegean Sea -Aegean Sea is also considered to be a part of Mediterranean-.All these islands including the largest of all, Rhodes, are situated northeastward of Crete Island, westward of Marmaris (which you could find posts about Marmaris and Crete in Mytripolog).I called it the rose island, because that's what "Rhodes" means in ancient Greek language.And that this place deserves such a beautiful name, being a wonderful island and a gorgeous place for a vacation.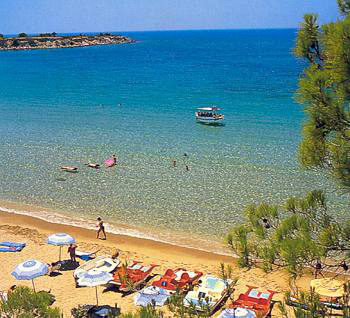 The island was included into World Heritage list by UNESCO, that the island was the home of one of the Ancient Seven Wonders of the World, The Statue of The God Sun Helios, Colossus of Rhodes.It was said that the statue was so big that the ships were able to sail between the two feet of the statue.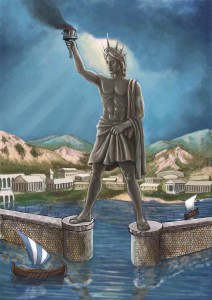 Other than its ancient cities and historical importance, Rhodes Island is one of the best places to spend a vacation on.Having crystal clear turquoise waters, beautiful beaches, Mediterranean climate, neat cities, gorgeous resorts and many more of attractions makes Rhodes a unique summer vacation place.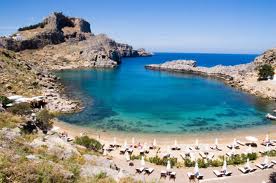 If you would like to spend your vacation in a less crowded time, you could even have a vacation here at winter or autumn times.Its Mediterranean climate makes it suitable, even though the island is specifically  beautiful in each season of the year.