Kukulkan Chichen Itza Mayan Pyramid Secrets and Equinox Review – 1
|
Hi there, dear followers! As you know, I am still posting my Mexico vacation review; Cancun, Ik Kil, Playa Del Carmen, Xcaret Park, Hotels, Resorts and now I will start writing a little about the ancient Mayan pyramid site, Chichen Itza, the famous Kukulkan pyramid. Let me tell you, I got very lucky in my timing to be there, I had no idea how lucky I was till I went there; yep, it was the spring equinox!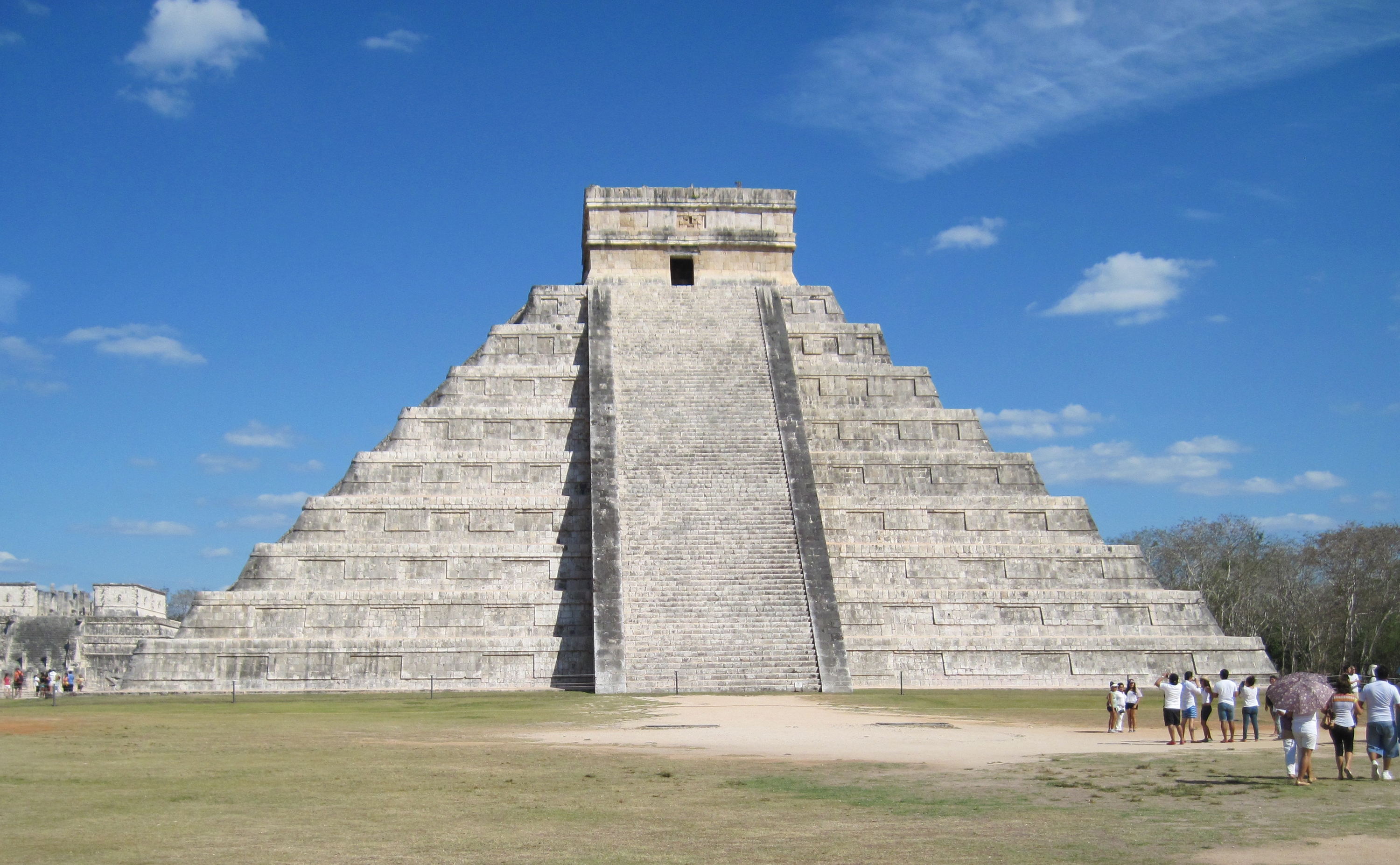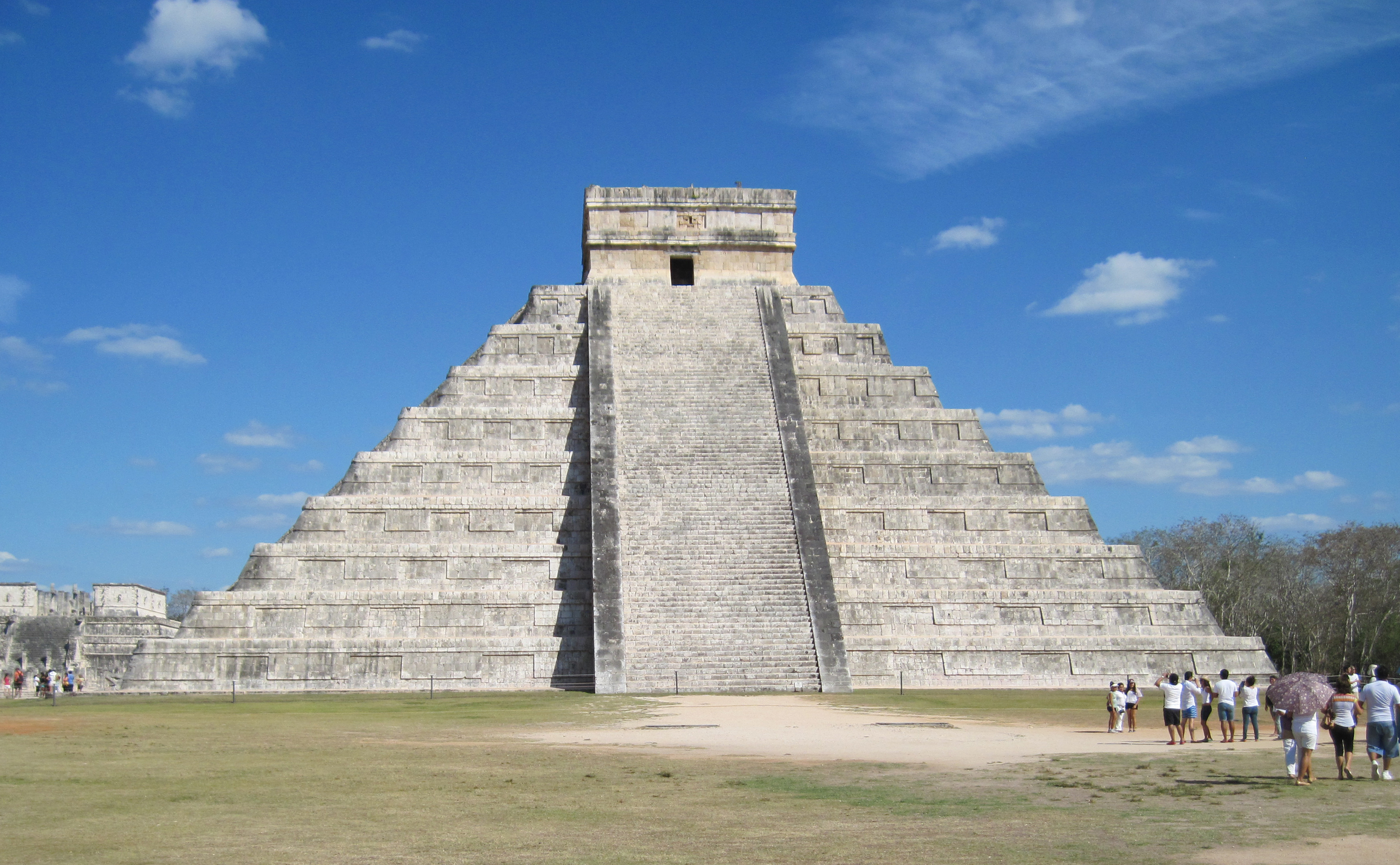 Those who have been in Chichen Itza during spring equinox will understand right away about what I am talking. Do not worry, I will explain everything, lol. And I will share enough pictures to let you know about the occasion.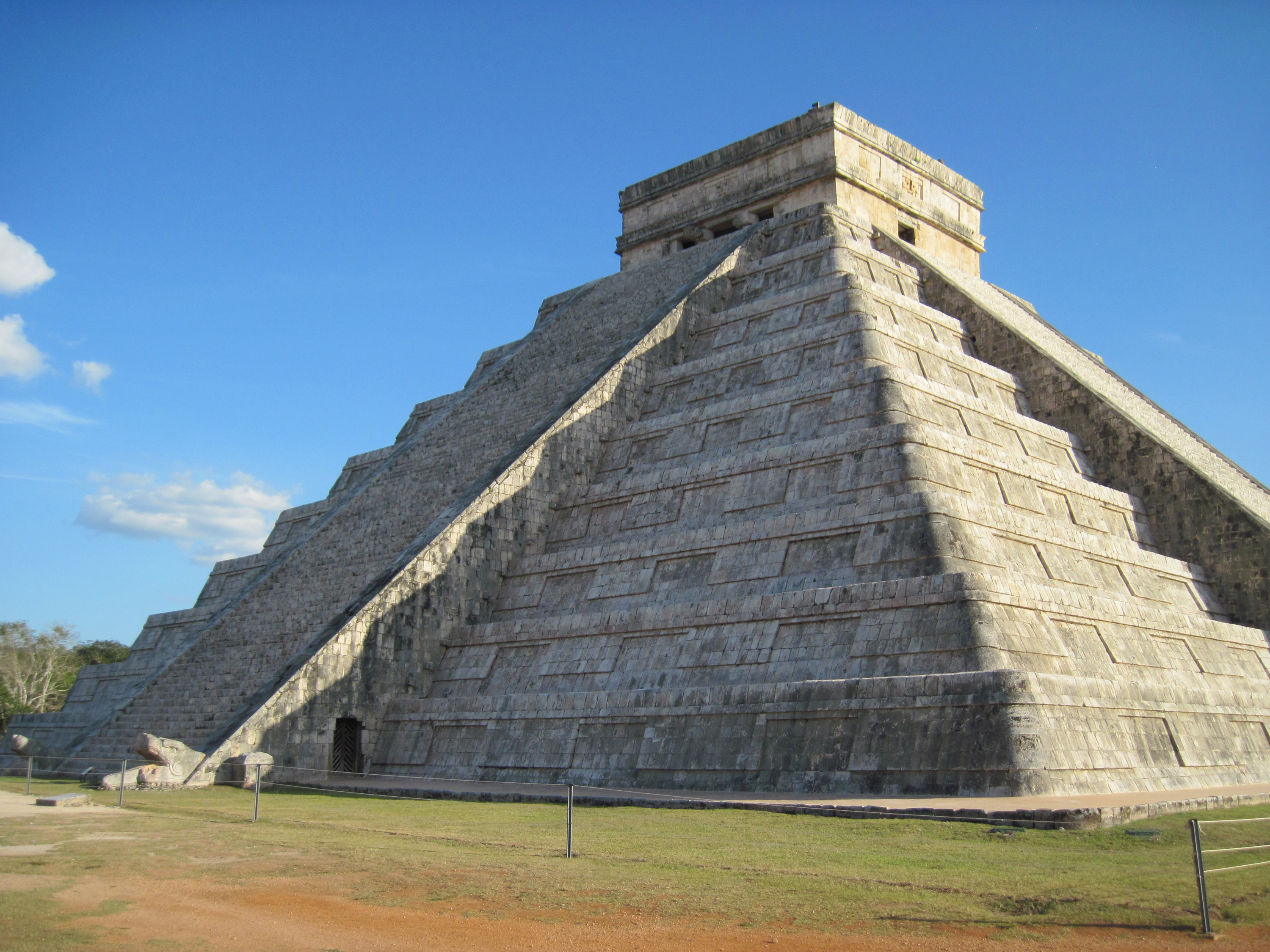 (Spring equinox effect on El Castillo, Ancient Mayan Pyramid, Chichen Itza, Mexico)
According to Mayan belief, the god who gives the fertility to the land descends to the ground when spring comes and enlivens the land for a new season to come; and this god is in the shape of a serpent.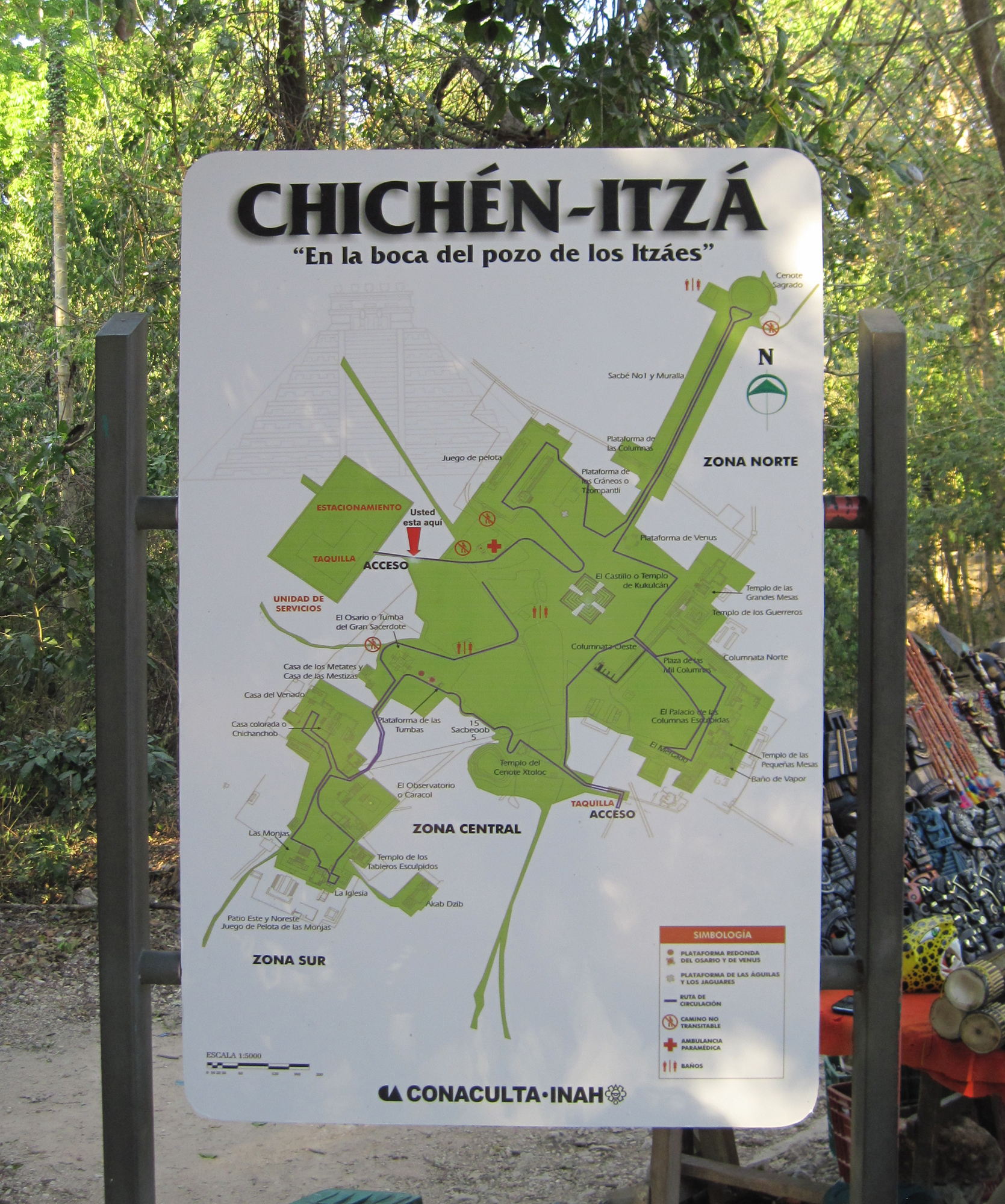 (Chichen Itza site map)
And El Castillo pyramid is so perfectly situated that during the spring equinox, from April 21 to 24, at around 4.30 p.m., sun rays leave a wavy shade from top of the pyramid to the bottom; and at the bottom of the pyramid, there is a big statue of feathered serpent with which the long wave, meaning the body of the serpent, connects; and all together it symbolizes that god descending into land and giving life to it.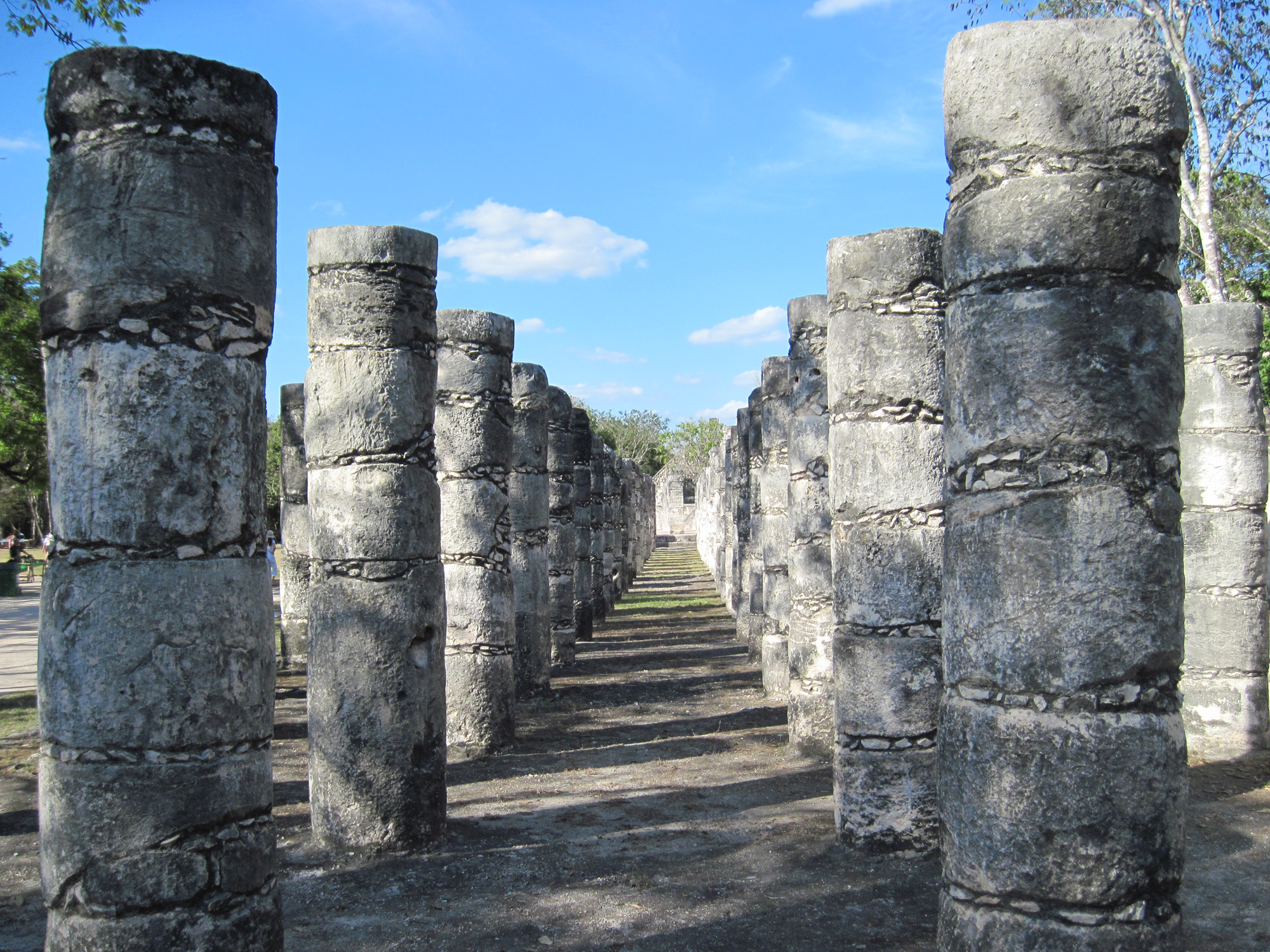 I don't know if Chichen Itza is always full of people like that, but during this equinox effect and especially as the time closes by 4 p.m. lots of people are there to see this amazing, twice a year view. And I have actually seen some real Mayan people coming there during that time; I guess, some of the Mayan people are still celebrating it as somewhat religious duty and like a ritual.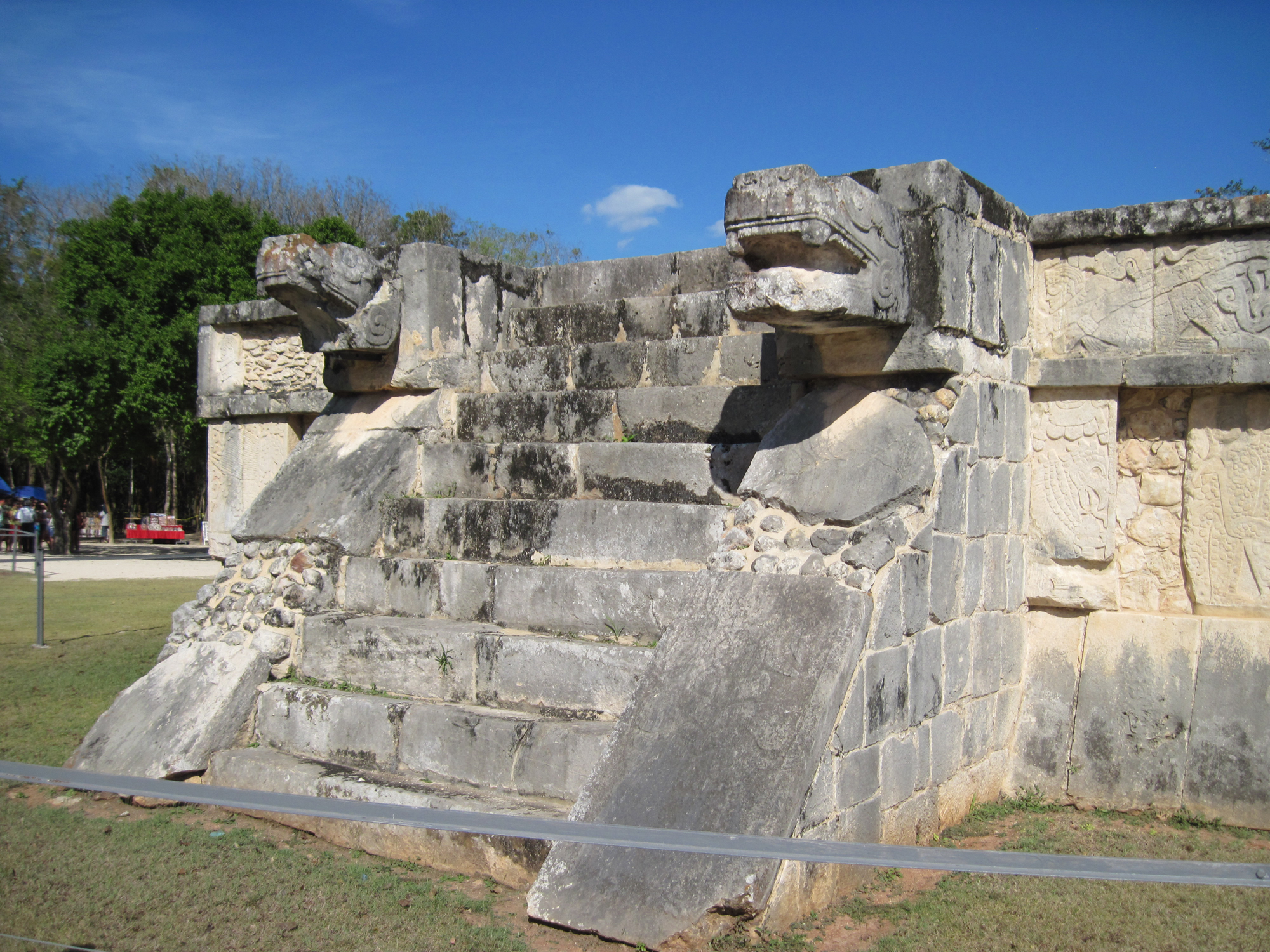 Also, during this equinox effect, the shade totally covers one side of the pyramid and leave the side right next to it being totally white. Something like a ying-yang effect, some would say. But it is absolutely amazing.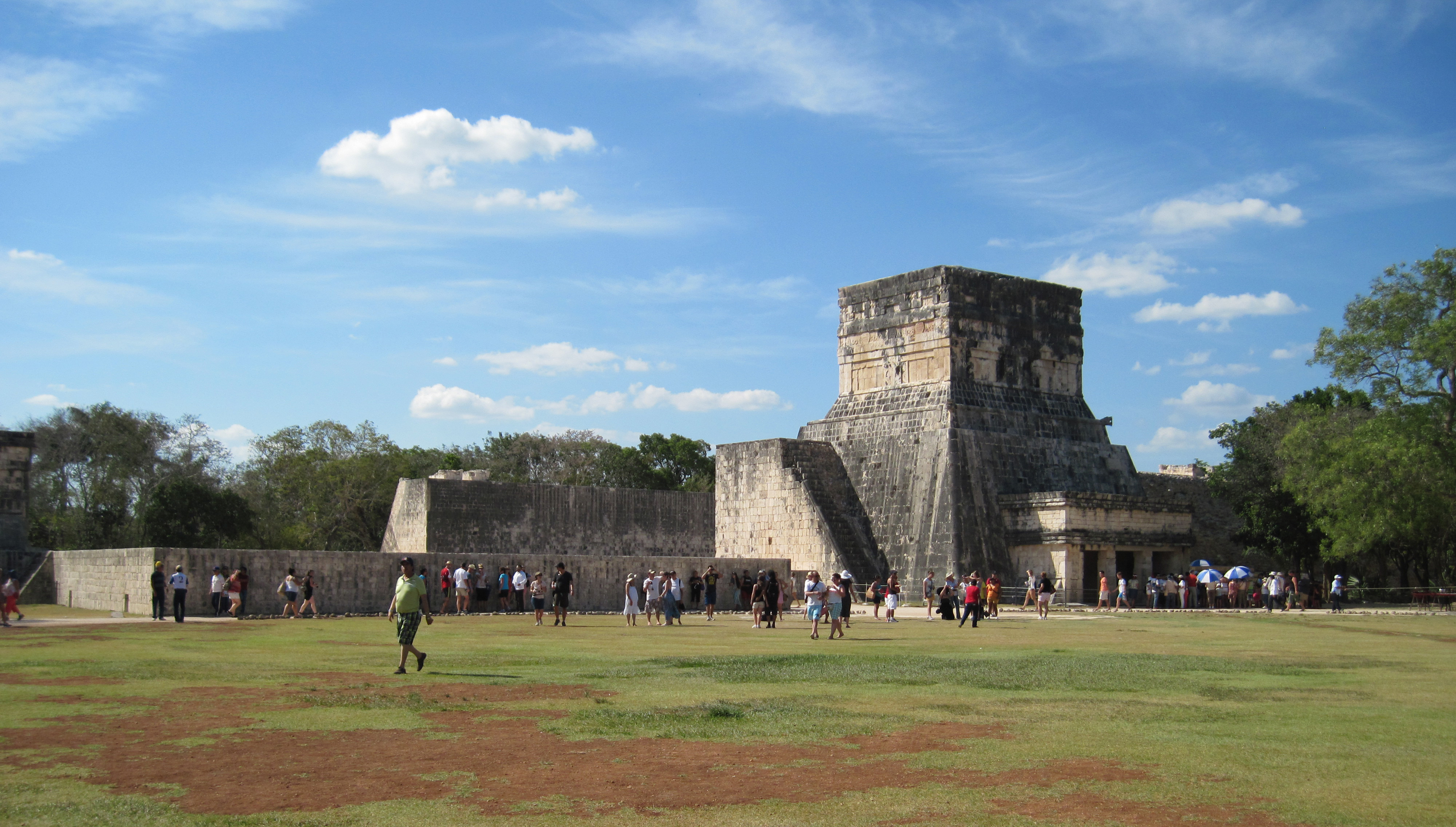 The whole site is so; definitely, very amazing! I still remember my heart beat rate going up and me having a tough time breathing when the first time I saw El Castillo pyramid from a little far. Majestic!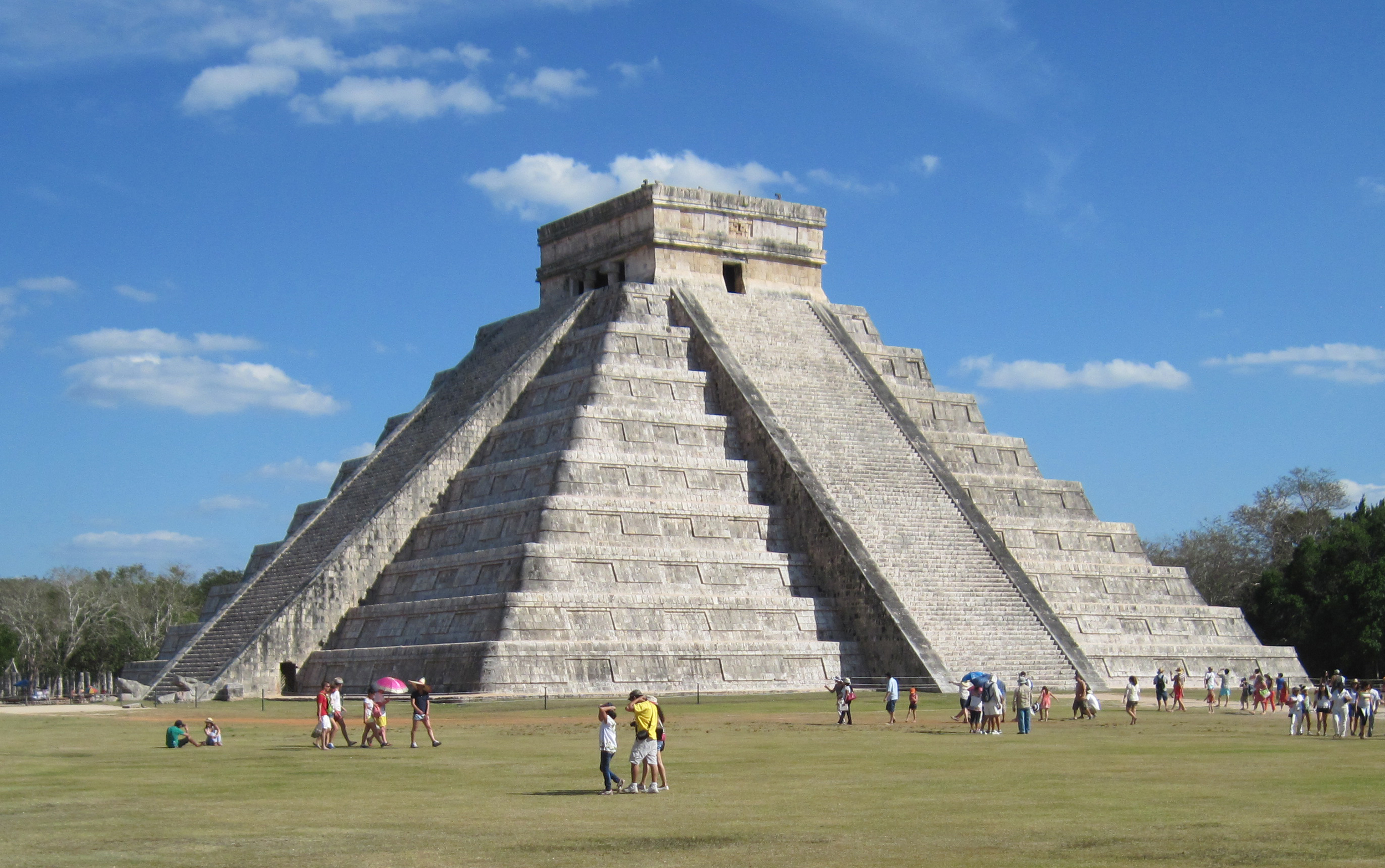 (One of the seven wonders of the world, El Castillo Pyramid, Mexico)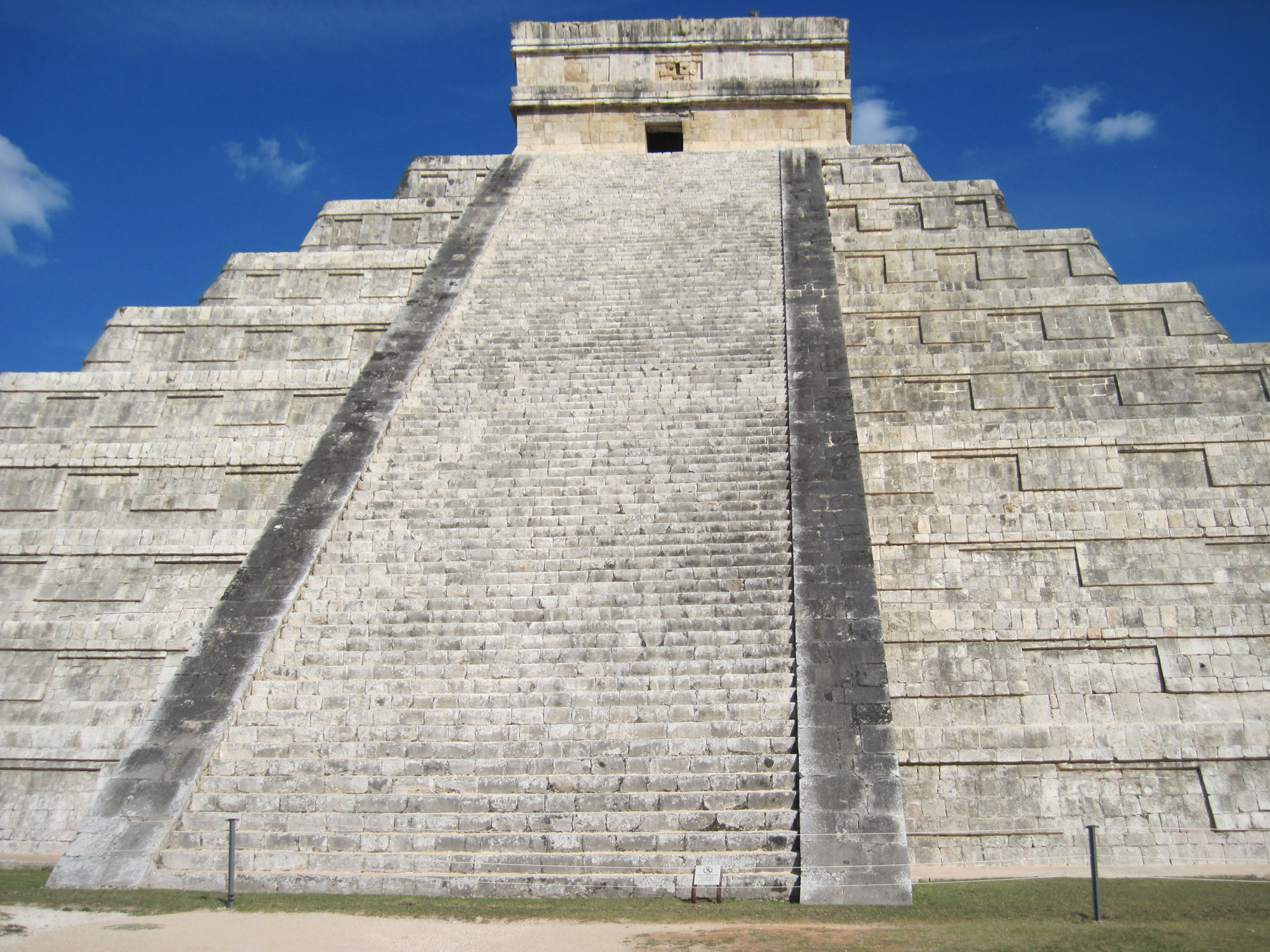 (Isn't it magnificent? )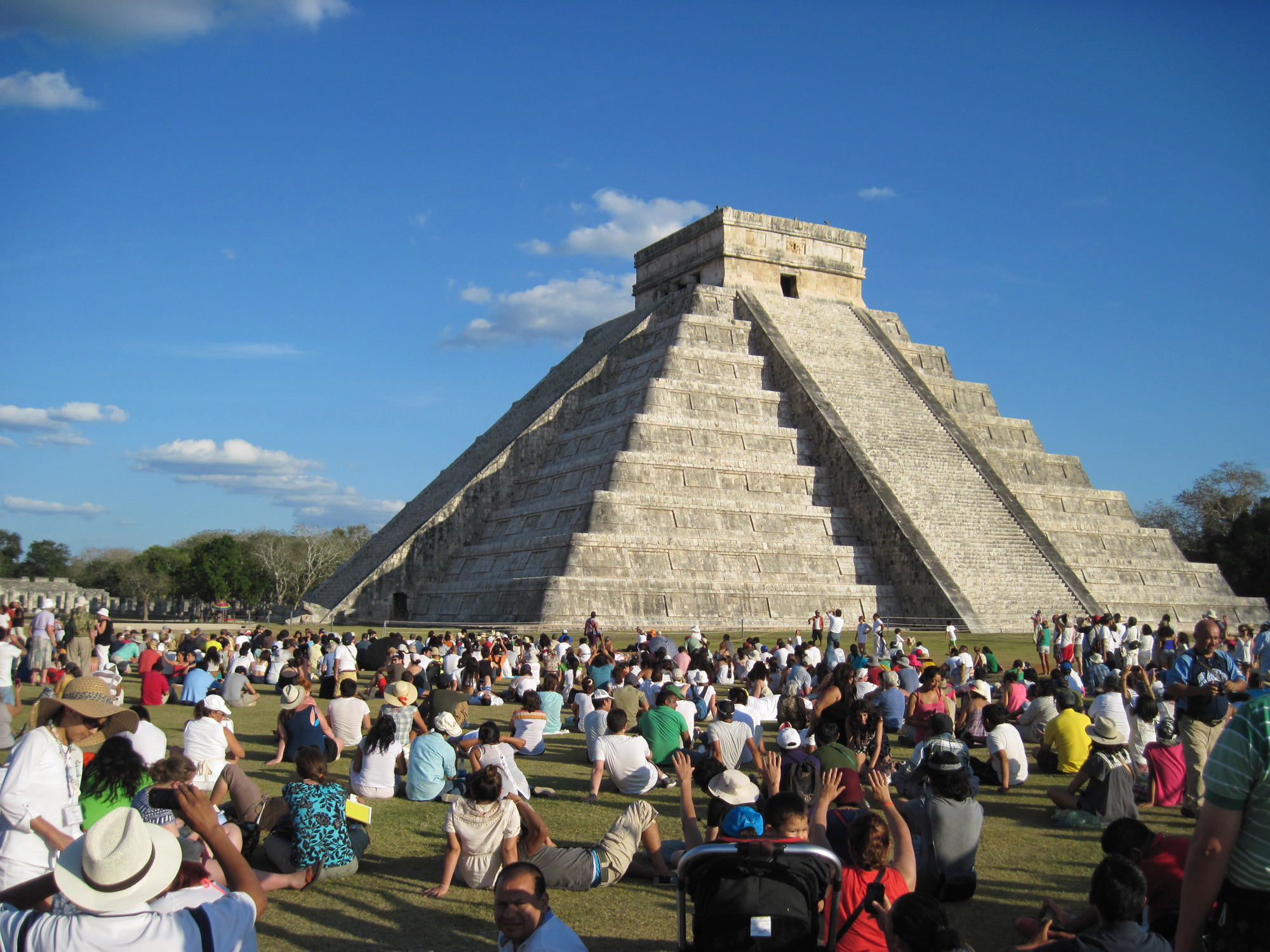 (Kukulkan pyramid spring equinox shadow and a part of whole lot of people who gathered to experience the majestic )
(Entrance of Chichen Itza. Yep, the entrance and I am sharing it at the end; smart isn't it ? 🙂 Well, actually, this is not the end, anyways, I will write one more post about Chichen Itza and share more pictures. Check the second part of the post, please.)