Mexico, Playa del Carmen and Cancun Review Activities in Xcaret Park – 1
|
Xcaret Park, or El Parque Xcaret, or the Mayan retreat; being about 47 mi from Cancun and 4 mi from Playa del Carmen makes this gorgeous place easy to reach for tourists, vacationists of both Cancun and Playa del Carmen. If you ask me, even if you are originally 100 mi away from this place, it does not matter at all, you should just go and experience the majestic!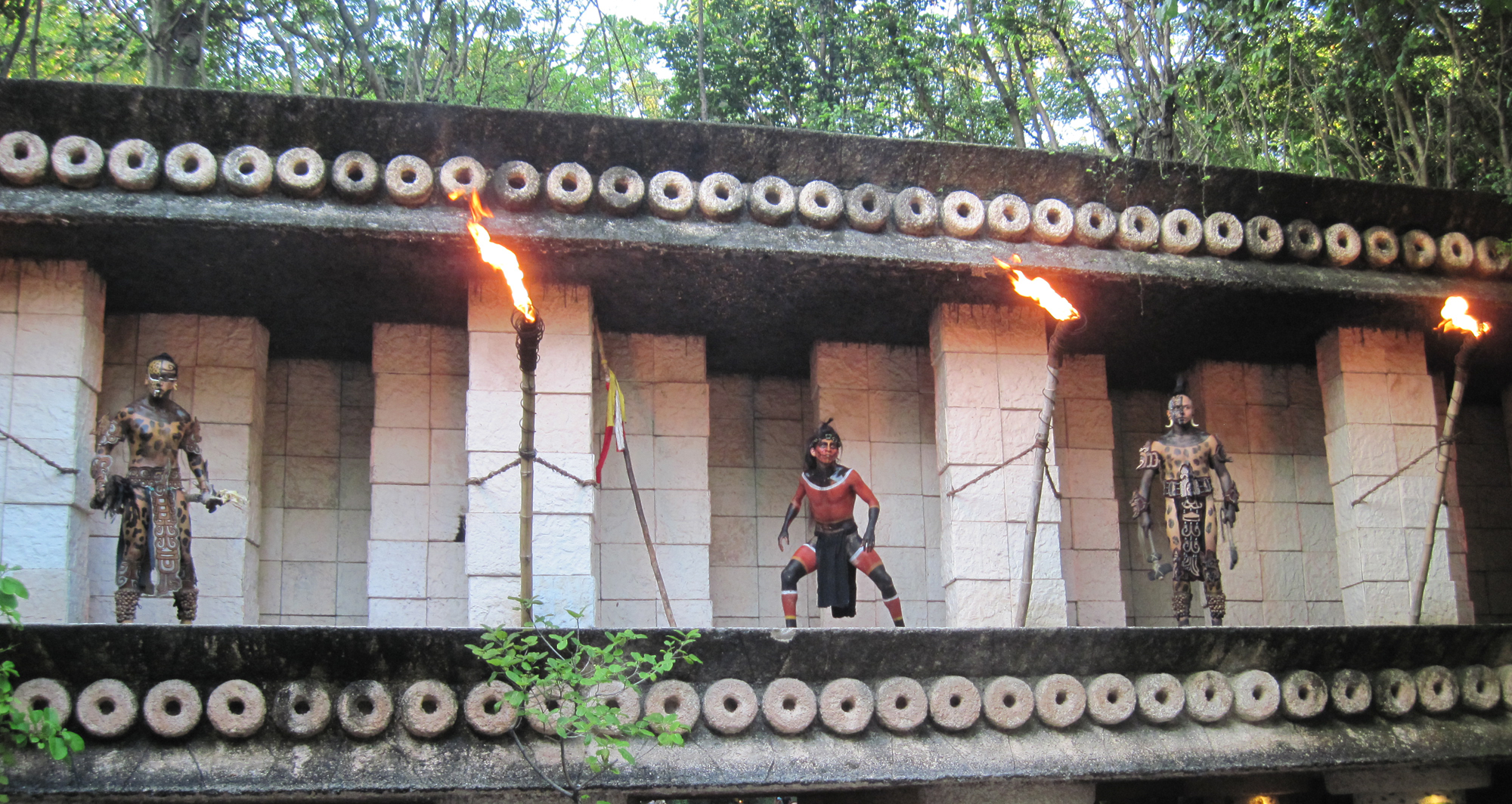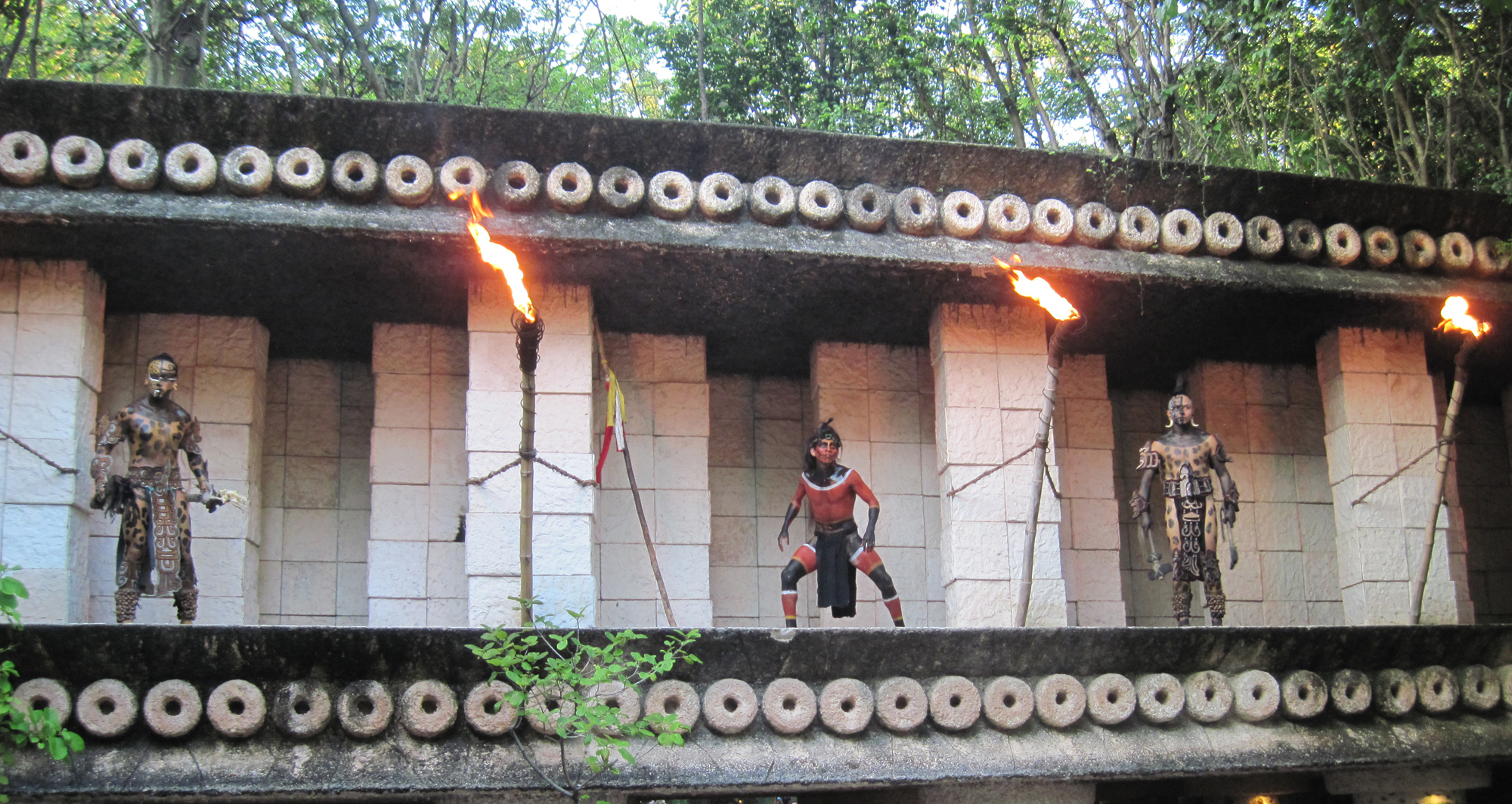 I have taken tens, maybe more than hundred of pictures all around the Xcaret Park. And I have spared exactly 30 of them to share with you along with my review of this wonderful experience. I just can't post 30 pictures under one post, and besides, I got a lot to say about Xcaret Park, so, I am dividing this post into three consecutive parts.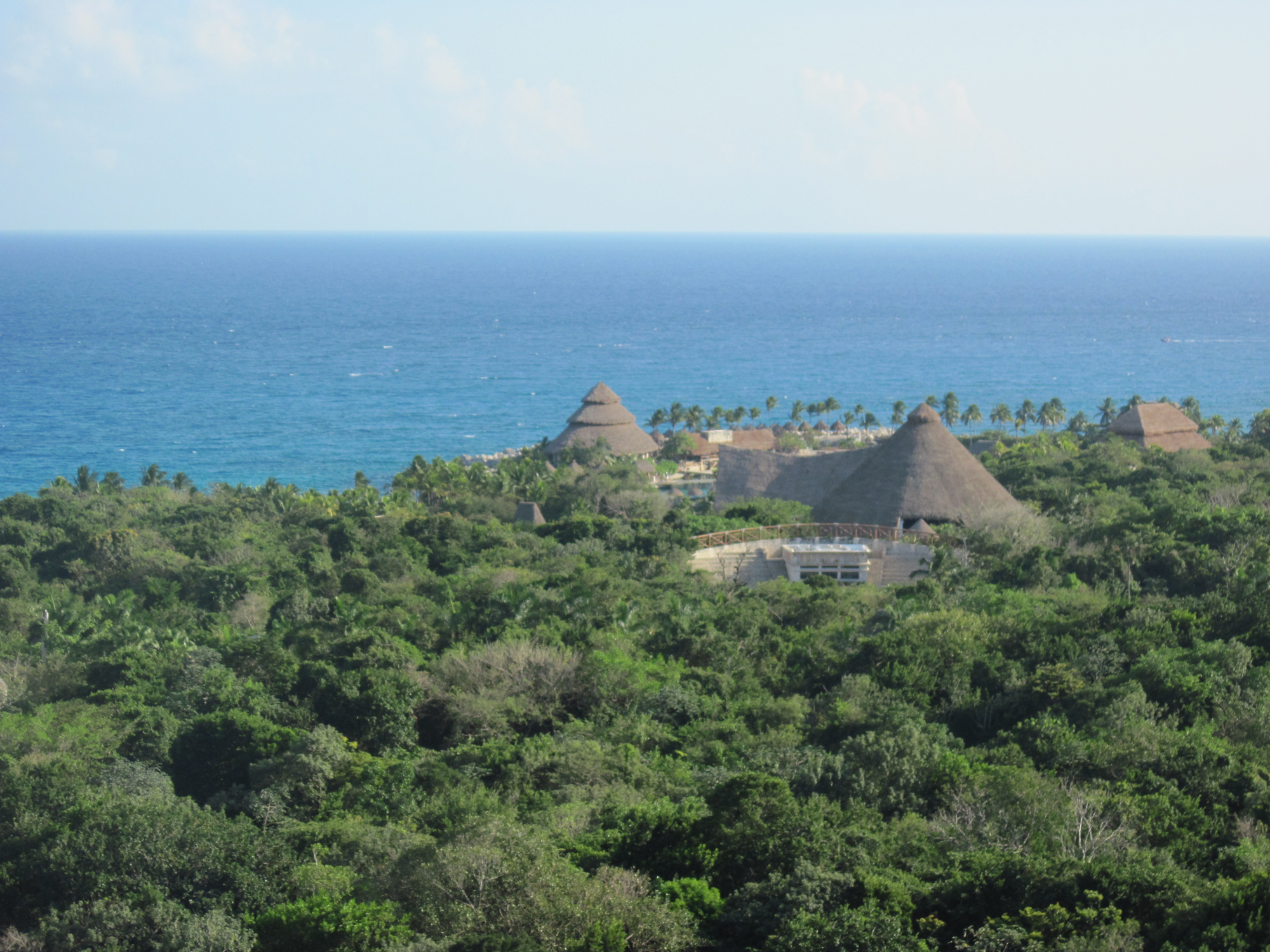 (An aerial view of the Caribbean coast and Xcaret park from the rotating scenic tower)
This is an amusement park situated right on an astonishing Mexican beach, and also some ancient Mayan ruins that can still be visited inside the park.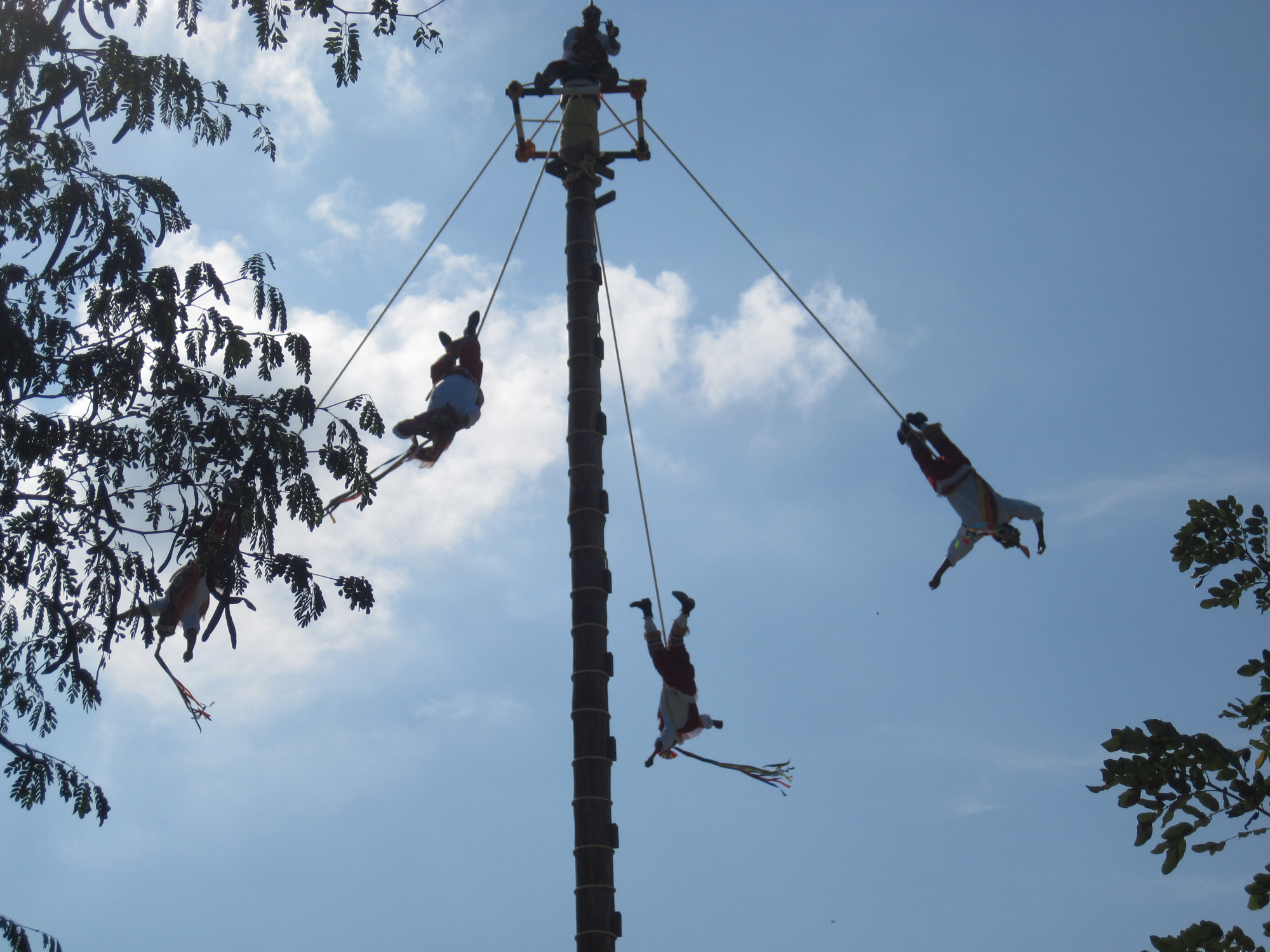 (Papantla Flying Men. A Pre-Hispanic Mayan ritual dance dedicated to ancient Mayan Sun God)
Besides that, amazing restaurants, extraordinary underground river, 80 meters high rotating scenic tower, a chance of swimming with dolphins, natural museum of orchids & bromeliads, butterfly pavilion, jaguar island, coral reef aquarium, Mayan village, swimming with sharks, scuba diving, visiting sea turtles, swimming with stingrays and many many more with the spectacular show of Tlachco "Xcaret Mexico Espectacular" at the end of the day.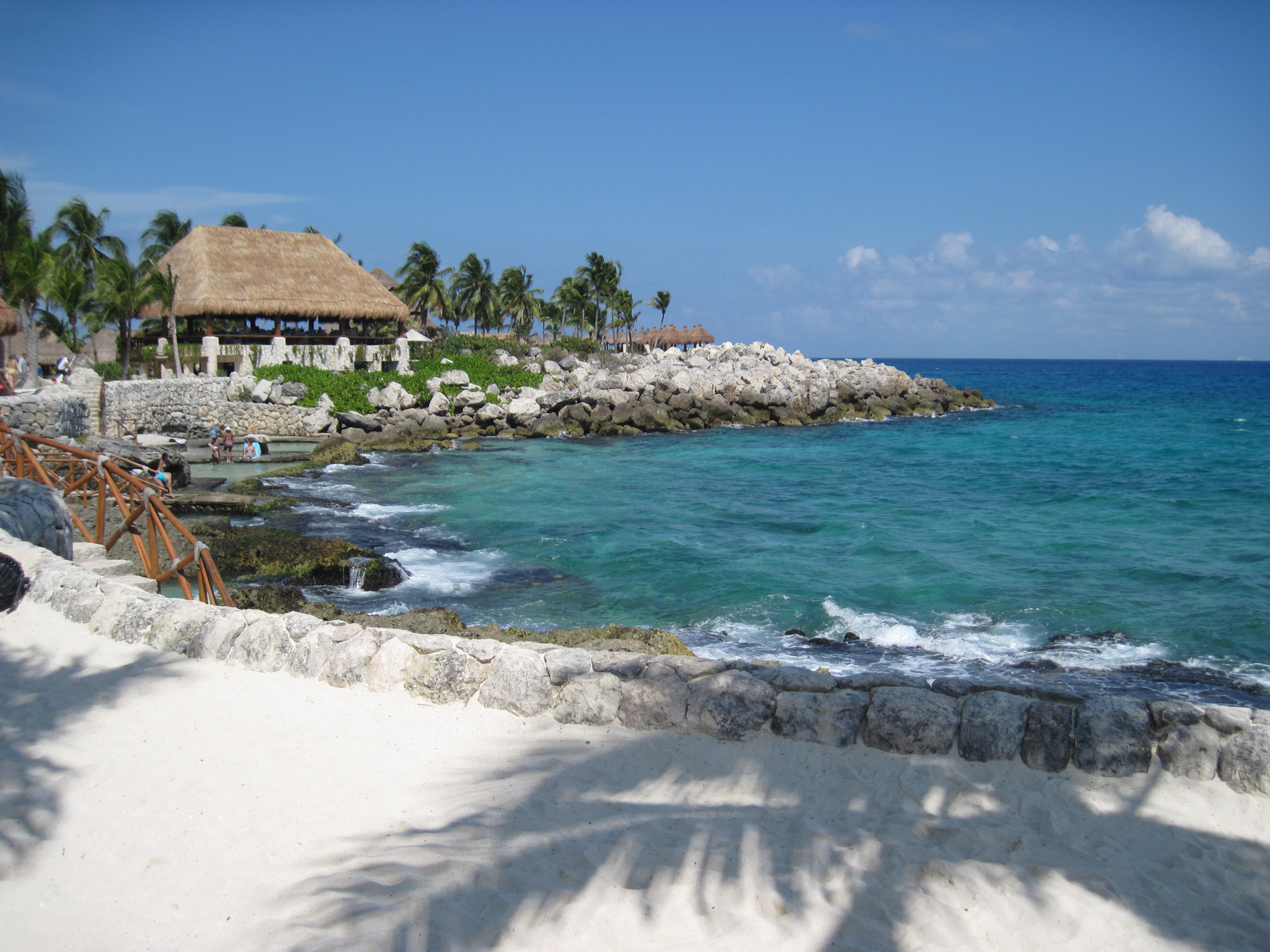 (Xcaret Park beach, i.e. Caribbean beach, at the end of the underground river in Xcaret Park)
Xcaret means "small inlet" in Mayan language. In Yucatan peninsula on the Caribbean coast and for over a thousand years, it was a very important Mayan port and ceremonial center and it was named Polé. Hence, there are some ancient Mayan ruins (even a small Mayan pyramid) within the park.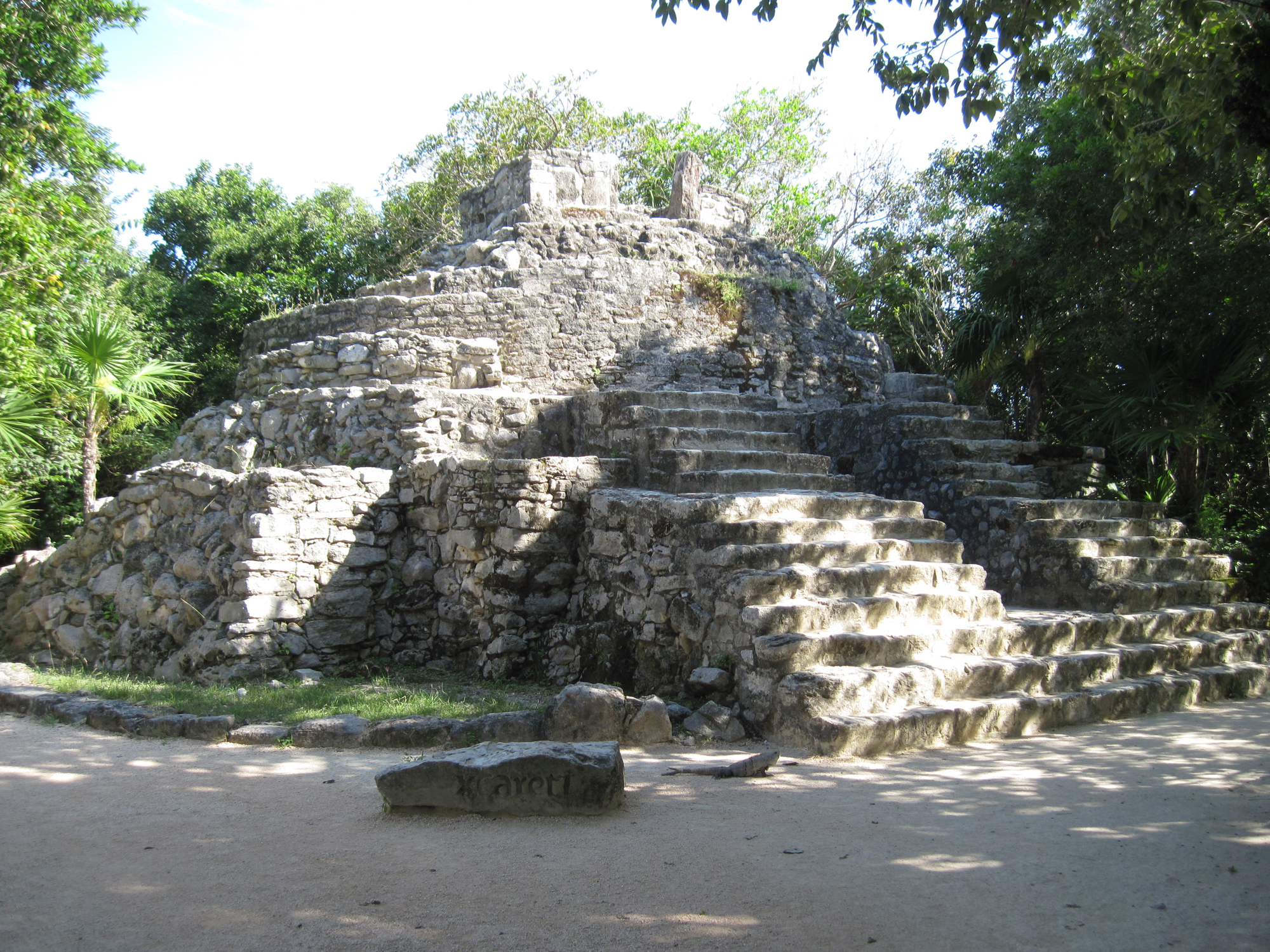 (A small Mayan pyramid ceremonial site inside Xcaret Park. Pay attention to that Iguana right next to the "Xcaret" engraved rock; you will see these iguanas all over the place. Don't be afraid, they are harmless, and they are afraid, too 😀 )
On the map, it is numbered 20, and the zones of B-3, B-4, D-3, D-4. (I will share the whole map in one of the three parts of my Xcaret Park posts, haven't decided which one yet; it might be even in this post, look around 🙂 )
(One of the many stunningly beautiful lagoons, beaches, swimming areas in Xcaret park; the water connects to the Caribbean sea, so, this is a piece of Caribbean sea itself 🙂 )
To get a locker, I am sure, will prove very helpful! If you take a "plus" ticket to the park, the locker is included. If not, you might have to pay extra for it. I am not sure what the price difference is between "plus" and the other one; but be sure that it is worth it; because with the plus, comes so many other activities for free, plus, the lunch and dinner in one of the many restaurants inside the park.
(On the way to the rotating scenic tower, on the left side of road, there is this area where you can buy souvenirs and visit some rooms decorated according to different eras of Mexico. And this big touristic map of Mexico is from one of those rooms)
(Another astonishing view of the Caribbean sea; this part of Xcaret Park is full of them. Palm trees, beach and hammocks! Take a break an enjoy your tanning in one of those beautiful hammocks. This place is, again, the end of underground river; so, it might be a wonderful place and opportunity to dry up a little. There is this restaurant called Restaurante El Manglar, you must eat there! You must! I will share its photo in the next post and tell more about it.)
(From the evening program of Xcaret Park; Tlachco Xcaret Mexico Espectacular show of Pre-Hispanic and Post-Hispanic era Mayan/Mexican traditional shows, games, dances, music, theatricals etc.)
(The area for swimming with dolphins; this activity, together with swimming with sharks, stingrays and some diving etc. are not included with "plus" ticket, you will have to pay extra for it and you might want to -actually, you have to- make a reservation for it earlier due to space limitations.)