Mexico, Playa del Carmen and Cancun Review Activities in Xcaret Park – 3
|
Hi there, people! This is the third and the last part of my review of Xcaret Park, Mexico. But this is not my last post of my Mexico vacation review. There will be at least three more coming, in which I will review Ancient Mayan Pyramids site, Ik Kill (a wonderful place on the way to the pyramids), and probably one more review about an overall activities and stuff to do when in Cancun or Playa Del Carmen, Mexico.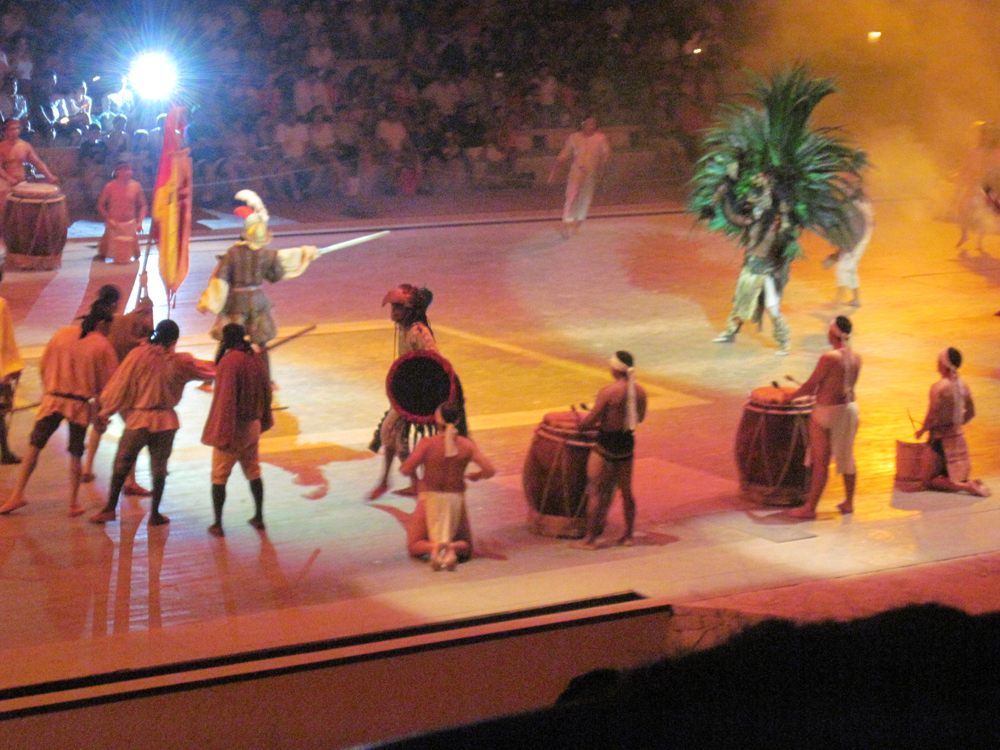 So, I was still telling about the Caribbean coast line of Xcaret park. You keep walking along the coast after getting out of underground river; on the way, you can stop by and get some lunch or some drinks under a hut watching the stunningly beautiful Caribbean view.
Right before the end of the coast line of the park, you could visit some rare sea turtles in a pool. For those who like that kinda stuff it must be a heaven. And keep walking a little more, there is the place where you will see the pools of sweet dolphins, you can have a chance to swim with them, but this activity is not included with the "plus" ticket of Xcaret park. You have to pay extra for that and you have to make a reservation earlier.
(A decorated bedroom from 1800s Mexican style)
Scuba diving and swimming with stingrays and several more activities of the like are also not included with the "plus" ticket. In the part two of my Xcaret park review, I shared a large size map of Xcaret park showing the activities and the blue colored ones, which are on the right side of the map, are not included with the "plus" ticket. So, be prepared for that in-case you would like any of that.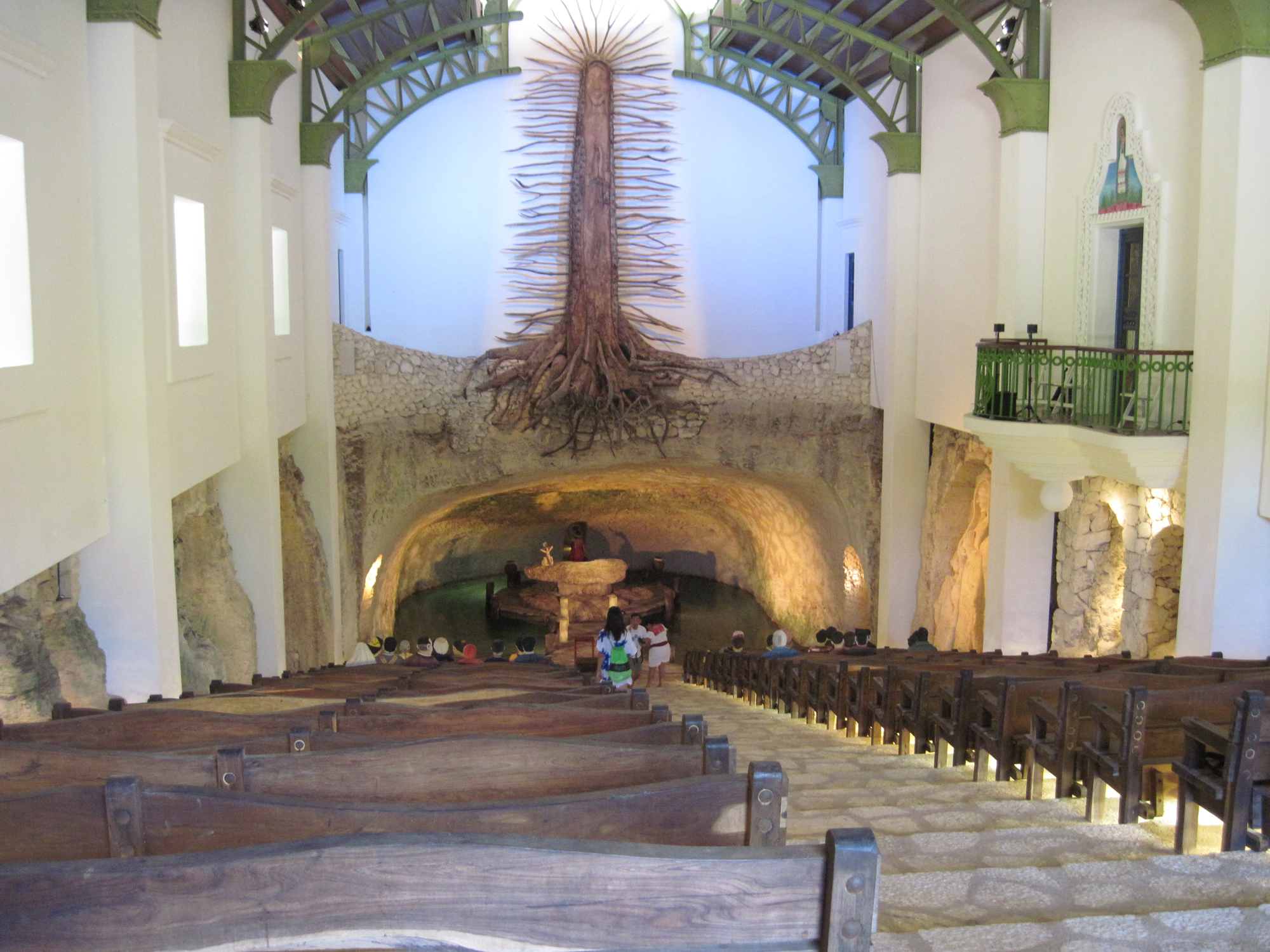 (inside the lady of Guadalupe chapel, Xcaret park)
If you are a first timer, or even a second timer -those who have already visited this place will understand-, I think, you should be perfectly well without all those blue colored activities, because there are tones of exciting, adventurous, stunning activities that are included with the "plus" ticket, anyways.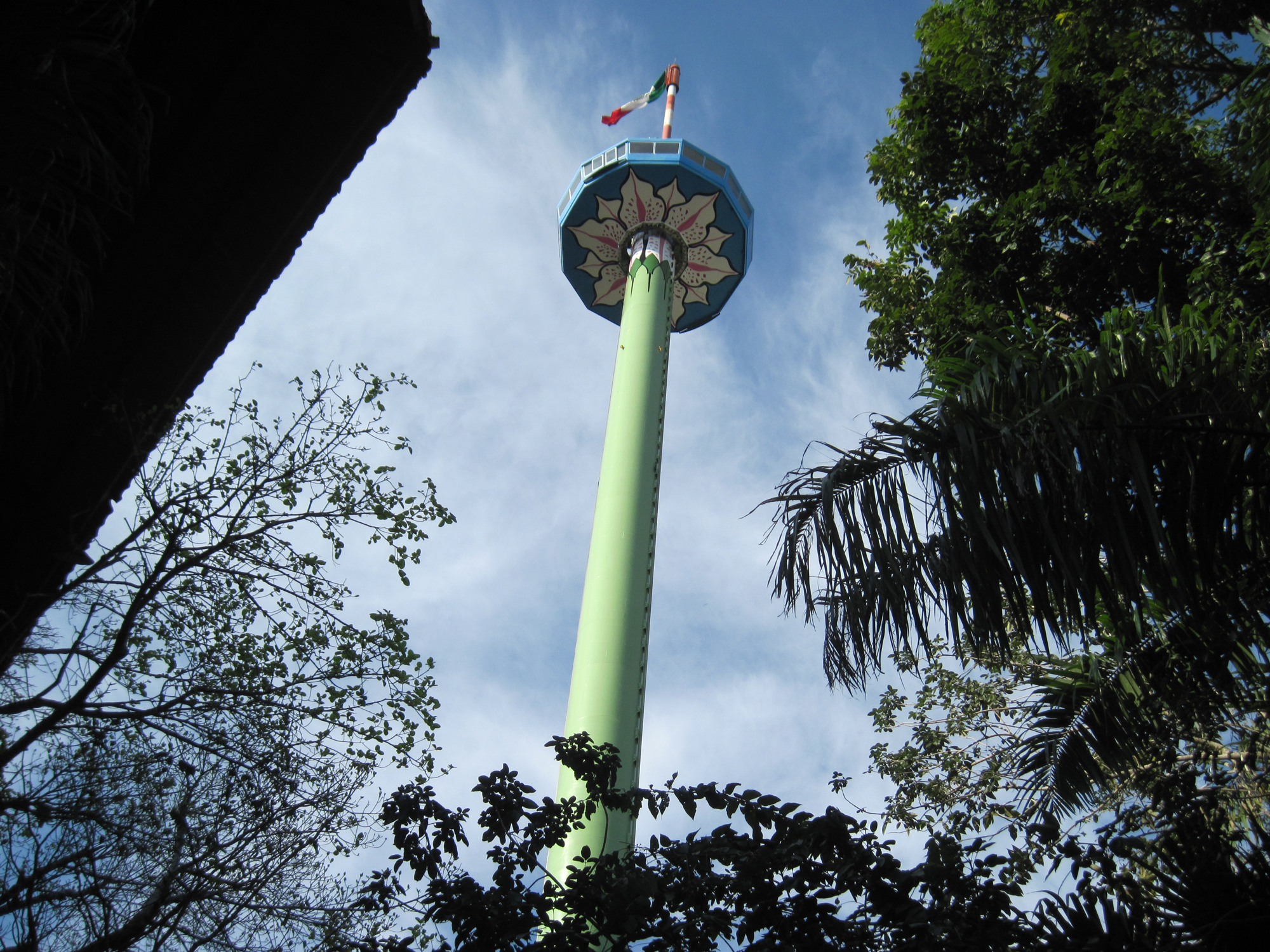 When you are done with the coast line, Caribbean beach, which is not easy to be done with it 🙂 , you can take a walk towards inside of Xcaret park, walking through the green cover of all those trees. There is a small ancient Mayan building, looks like a small pyramid, I think you should see that. When I say small, it is not like a tiny building, it is relatively big. And don't forget that the whole park area is an ancient Mayan port and ceremonial place and this building is for those ceremonies.
You might wanna go ahead and visit some animals, like butterflies, colorful parrots, flamingos, cougars and pumas. There is also a Mexican restaurant at where you might wanna have a supper/dinner before you leave for the night show. But I couldn't really find real Mexican food in there, I am sorry; seems like they get to alter the taste a little bit for they have people from all over the world visiting the place and not all people like all those spicy foods. I was looking up to it, I love spicy food, but couldn't get it. Also, close to evening, you can have your supper here and watch a horse show right next to the restaurant; you might find it interesting.
The rotating scenic tower, which is 80 meters high, is another place, I think, you should visit. Take a look at the endless horizon of the Caribbean sea and the jungle-like looking trees extending far to the horizon on the other side. It might also prove to be a great place for taking photos. The windows of the tower is prohibited to touch, as you can imagine, so that people can have a clear look around and that would also be great for those who would like to take pictures.
(A decorated kids bedroom from 1800s, Mexican style)
There are pretty nice places around to buy some souvenirs and it is around the scenic tower area. Again in the same are is the Guadalupe Chapel, where you will most likely find the building spectacular. You should see that statue of Lady Guadalupe carved out of a giant tree and hanging on the wall across. They also did a nice thing by adding small statues of many famous Mexican personality sitting on the benches of the church. You will see lots of women trying to sit right next to Frida to take a picture together with her 🙂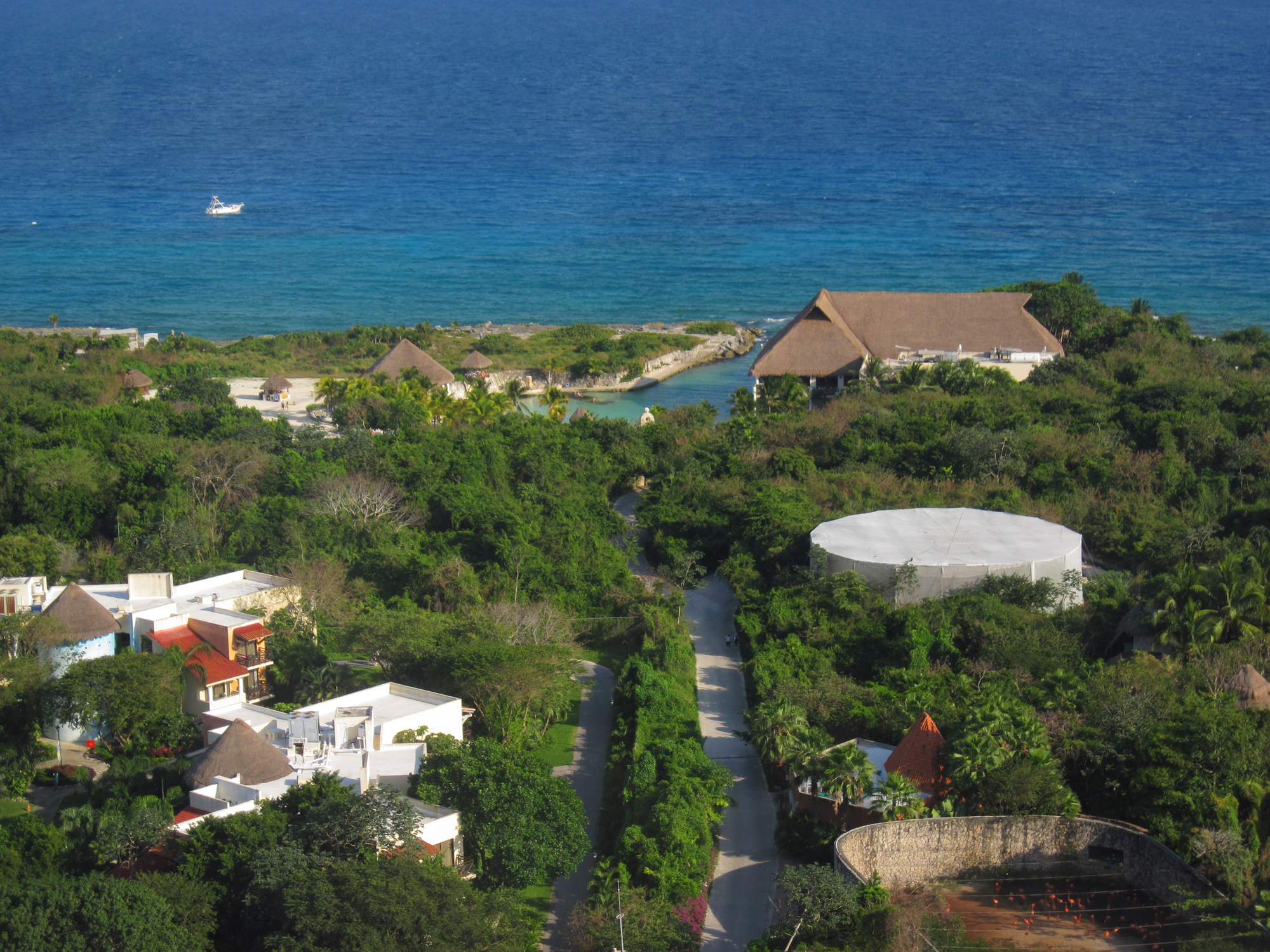 (A view of the caribbean coast from rotating tower of Xcaret park)
The night show of Xcaret Park is spectacular. You will watch an amazing show which lasts for two hours. Starting from the pre-Hispanic, Ancient Mayan, period of Mexico, going through the occupation of the lands by Spaniards, and to the post-Hispanic era of the land. Ancient Mayan ball game, Ulama, and another ball game the fireball hockey, or ancient hockey. Spanish conquest of Mayan lands that they played; meeting of the Conquistador and the Mayan King. I loved the work they did to portray all that; ancient Mayan clothing, their ways of painting their bodies and all that; awesome!
(Frida Kalho sitting on the benches of Lady Guadalupe Chapel, Xcaret Park, Mexico)
I guess, enough said all about it. I am sure there are many more to tell about Xcaret Park, but how can it be enough ? You must experience it…