The Nightlife of Algarve, Portugal
|
The nightlife, the business card of the Algarve
Going on vacation to one of the nicest places in the Algarve, then you also have the opportunity to check out the nightlife in diving. Lucky you! Nightlife in the Algarve, that fact should be a fun evening. From small bars to big clubs madness: it's all in the Algarve!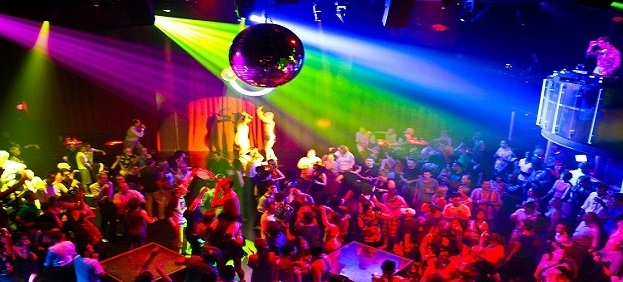 At the more than 170 km long coastline, there are many nice places and beautiful. Vakantie.nl leave you with five of these places better acquainted!
1. Albufeira
Albufeira is the largest resort in the Algarve, located in the district of Faro. The nightlife of Albufeira has to remember, above The Strip is noteworthy. These two km long street in Praia da Oura (Albufeira's new downtown) is full of bars, restaurants, clubs, pubs and discotheques. Highlights in the nightlife of Albufeira, the clubs and Liberto's Kiss. Even hesitate to kiss the famous nightclub called the Algarve. Here are memorable theme parties and crazy festivals. A total of three dance floors that house, techno and hip-hop turned wort. Liberto's is almost as popular as Kiss, as proven by the fact that this summer famous footballers and TV stars. Other entertainment venues in and around The Strip Jojo's, Reno's, La Bamba, Diamond Bar and Locomia.
Not only in the Strip, you can enjoy the nightlife, even in the old town of Albufeira, they are always up for a party! For example, consider the cozy bars Atrium, Central Station, Classics, Merlins Bar, Ricky's Bar and Vegas Bar. Be sure to visit Bloopers, this Dutch party pub located in the heart of the old town.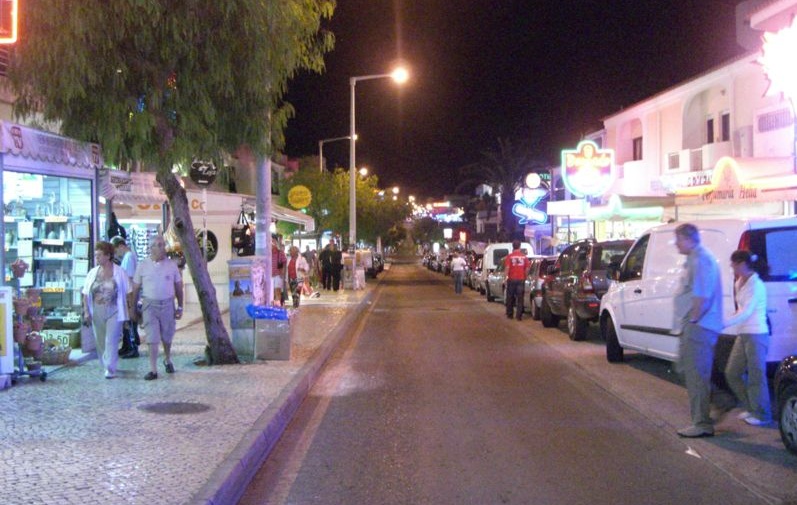 2. Carvoeiro
This resort is suitable for anyone who goes out like a slightly smaller place than Albufeira. Carvoeiro are plenty of bars there, including some English and Irish pubs. In addition, you will still find two bars and a disco nightclub. Examples of entertainment are sullys, LSD Bar, Mungos, Flic Flac, Carvoeiro Bar, Jazz Club, Jailhouse Bar and Disco Bote. Beware the Round Up Saloon, for here are 'villains' in jail by the bartender Big Will. He delivers them only when they put him on a beer!
3. Lagos
Albufeira is also just as Lagos in Faro. Come to this resort if you are a true kroegtijger, dancer or sociable one. You'll find this case more than enough entertainment! Bars, cafes, restaurants and nightclubs in Lagos in all shapes and sizes available. Some bars are Bahia's Beach Bar, Stones, Joe's Garage, Linda's Bar, Zanzibar Bar and Terapia. The bars are all very focused audience, they focus on both teens and fifties as Irish and sports enthusiasts.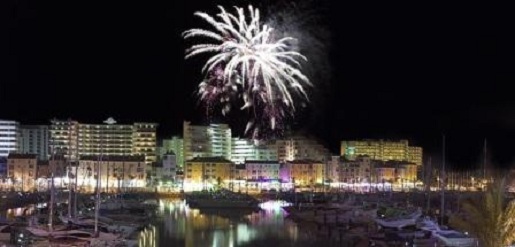 4. Portimão
This port city is rich in Faro drink. For the real nightlife you go after dark to Praia da Rocha, the area around the main beach and also attraction of Portimão. Fans of pub crawls find their second home and nightclubs are more the rule than the exception. The variety of entertainment is vast: from bars to exotic real Irish Pubs. Some bars are Daly's Irish Bar, Kerris Bar and Taverna Bar. Around the Avenida Tomás Cabreira and in the streets of this street you will find hundreds of bars, pubs and clubs. One example of a club's cathedral, with a huge dance floor, three bars and only contemporary music. Bored you will not be in Praia da Rocha (fast) do!
Furthermore, Portimão is also ideal for the gamblers among us. Here you say, conceals an impressive building, the five-star Hotel Algarve Casino. Enjoy good food and drink, shows and games such as poker, roulette, blackjack and craps.
Portimão themselves are under some other bars in the port. For example, go to Bar Capicua you on the first floor on the terrace, you can relax or enjoy a drink first before you go dancing.


5. Vilamoura
Come to Vilamoura if you're in it for a party. This place is in fact in possession of a giant nightclub, Kadoc, where no less than five dance floors that can accommodate 7,000 people! If that was not enough, you will also find an outdoor terrace in a tropical garden.
Most entertainment venues are located around the Vilamoura marina. Near the marina the Casino Vilamoura, here is something for everyone to enjoy. You can enjoy dining, drinking cocktails, going to shows and of course try to become rich in the casino. You can close this evening in the disco Blackjack, one of the most popular clubs in the Algarve!