Paris Attractions; Place des Vosges
|
The square is surrounded by 38 former palaces. The Place des Vosges, the oldest square in Paris.Amongst the "must see places in Paris"
The Place des Vosges (Vosges Square) is one of the oldest places in Paris and is considered one of the most beautiful. It has dimensions of 140 by 140 meters and is located in the Marais district (3rd and 4th arrondissement).
The work on this facility began in the reign of Henri IV after completion it was a fairground, Tunierplatz and park for the noble society.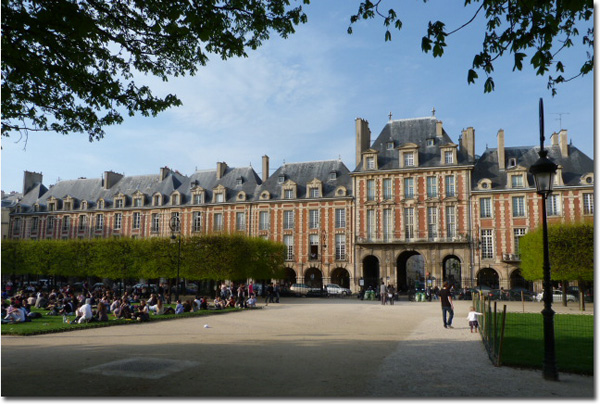 If you stroll around the picturesque arcades, can browse in the boutiques and galleries. An alternative is a visit to the Victor Hugo Museum. He lived in the building No. 6 The openings for the one of the statues in the square represents Louis XIII dar. He is considered the discoverer, or the founder of Versailles. He built a hunting lodge there. His successor, Louis the XIV built in the same place his weltbrühmte and interesting castle.
Anyone who has had several hours of walking behind him, will gladly take on the benches of the park space and watch the au pair girls and the children playing. The magnificent facility and the beautiful area invite you to relax. Some cozy bistros and restaurants for the physical well or provide safety in poor weather as Verweilstation.