Eiffel Tower As A Symbol Of France
|

The Eiffel Tower is the most famous sight in Paris. Many a tourist who walked the streets of the seventh arrondissement, found him not – even though he is a street corner away.

Good access it is when you cross the bridge Pont d'Iena, near going to the gardens of the Trocadero. This is useful, too – perhaps after visiting the sights of the first district – on.
The Eiffel Tower was built for the Universal Exhibition of 1889 and the 100th anniversary of the French Revolution. In just two years 15 000 steel parts with 2.5 million rivets were connected. His initial weight was 7 500 tonnes. He was so constructed that only one pressure was applied by four kilograms per square centimeter on the ground – much like a man on the seat of a chair exercises.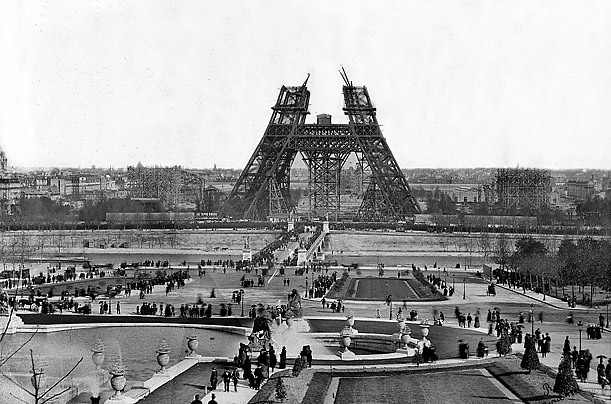 Its architect Alexandre Auguste Eiffel gave the almost 330 meters high tower its name. In the first years after its completion it was very controversial at the Paris population, among other things because they feared, he might fall over.
Today it is impossible to imagine from Paris and about 5 000 people visit it daily. Many visitors take the lifts running diagonally to the various floors of the Eiffel Tower. An alternative for Sport is the staircase with their 1652 levels. From the highest platform you can see in good weather 70 kilometers into the country.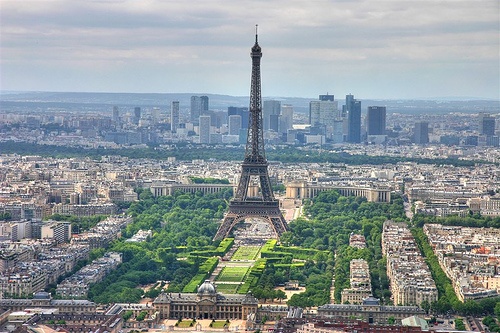 In the tower there is a post office, can be purchased at the special stamps and a cinema. Films about the construction and history of the Eiffel tower are shown.
Also located in the Eiffel tower a well-known luxury restaurants, the Jules Verne. Incidentally, it has its own elevator. However, it is advisable to book six to eight weeks in advance.
Opening times: 1st, 2nd Floor: Monday to Saturday: 10.30-23.00 clock, Sundays from 9:30 clock;
3. Floor: 10.00-22.30 clock
Metro stations: Ecole Militaire, Bir Hakeim, Trocadéro