Louvre Museum, As a Symbol of Paris
|
The first thing that comes into minds when the name of Paris/France mentioned is surely Eiffel Tower.Louvre Museum is as important as Eiffel Tower being amongst the iconographic places of Paris.Louvre is the first museum by the government after French Revolution.Today, having both modern and historical figures all combined within, the museum is a place where history and modern world is together at the same place, at the same time.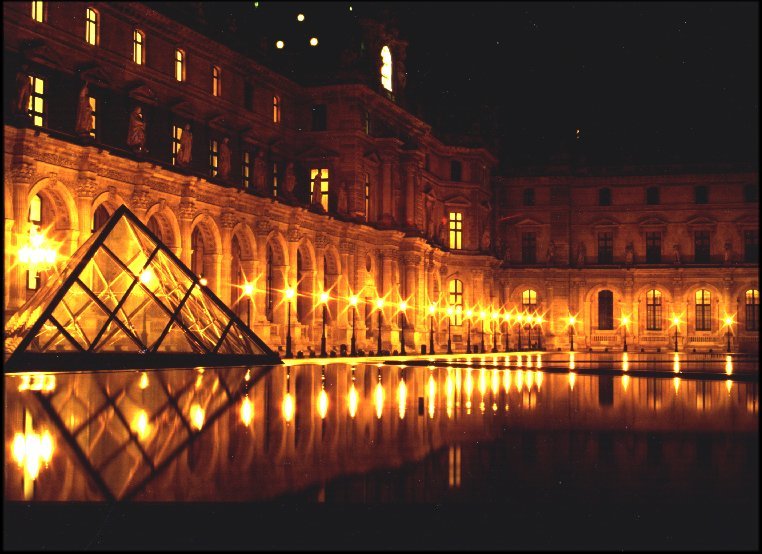 Having nearly 35,000 pieces from pre-historic times to 19th century, The Grand Louvre, is one of the largest museums in the world and is one of the most visited art museums in the world.
Newly completed (1989) Pyramid at the entrance of the museum is already amongst the strong icons of Paris and France.Many may think of this modern pyramid, which is made of glass, is irrelevant to the concept of museum, but as a great thinker says, it is the point where tradition -history- and modern world -today- is came together by means of art, architecture.
The Louvre is home of collections from many different cultures, civilizations amongst which we could mention Egyptian Antiquities, Greek, Roman, Etruscan pieces, Islamic Art, Sculpture, Decorative Arts, Paintings, Near Eastern Antiquities.The Grand Louvre is a true icon of Paris and France and that it truly deserves all its fame.It is a place which should be in your list for where you plan visiting during a life time.