Important Places To Visit In Belize
|

Belize, a jewel-like Middle American country, is one of the most  popular travel destinations in the world.Especially for many USA citizens, it is a place where they plan their future retired life to be at.Here is a brief list of must-see places of Belize.
Xunantunich
This is the archaeological pride of Belize. Xunantunich is located on a hilltop next to Belize River, near the border with Guatemala. In this city they held up the movement between the hinterland and the coast. Researchers suspect that the place was abandoned after a devastating earthquake around 900 AD. The main building of the excavation is El Castillo, which is an impressive 40 meters above the jungle sticks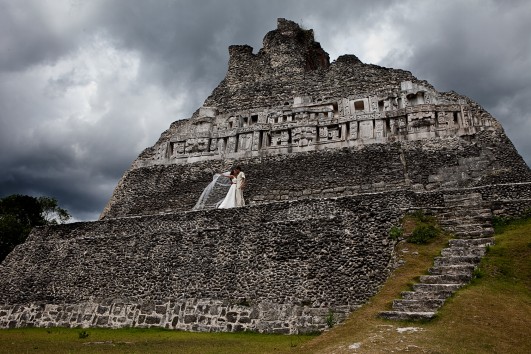 The complex consists of 6 squares with 25 temples and "palaces". The bulk consists of the remains between the years 200 and 900. The name means "stone woman" in the local language Mopan Maya, how the original inhabitants called the city is unknown.
Placencia
This resort is situated on the southern tip of a long and narrow peninsula in southern Belize. It is worth the bad road to drive. Because most goods have been landed by boat, the main street only a narrow concrete footpath from 1 meter wide. The main attractions are the beaches and water sports. But you can also go fishing, bird watching, camping on remote islands and excursions to jungle rivers.
Community Baboon Sanctuary
The Community Baboon Sanctuary covers 32km (20mi) tropical rainforest, where the Belize River flowing through it. The game reserve is home to approximately 2000 rare baboons, but also an exceptional number of birds. You can walk in the park, or the baboons and birds from the tranquil view and canoe.