Cebu Festivals; Heritage Of A Rich Culture
|
Many joyful festivals that reflect their rich culture and penchant for merrymaking are held in Cebu every year and attracts tourists to the province from all over the world.In this post, beside the highlights and historical backgrounds of theirs, I am giving you the dates, locations etc. of the festivals.Then the photographs, for sure and as always…
Sinolug Festival (3rd Sunday of January, Cebu City)
Sinolug festival is Cebu's biggest, grandest, and most popular celebration, held in honor of Senor Santo Nino de Cebu.Every year, the enthusiastic locals clad in colorful elaborate costumes converge along the routes of solemn procession and join the Visayan mardi gras parade, dancing the two-steps-forward-and-one-step shuffle while chanting "Viva Pit Senor!" to the lively beating of drums.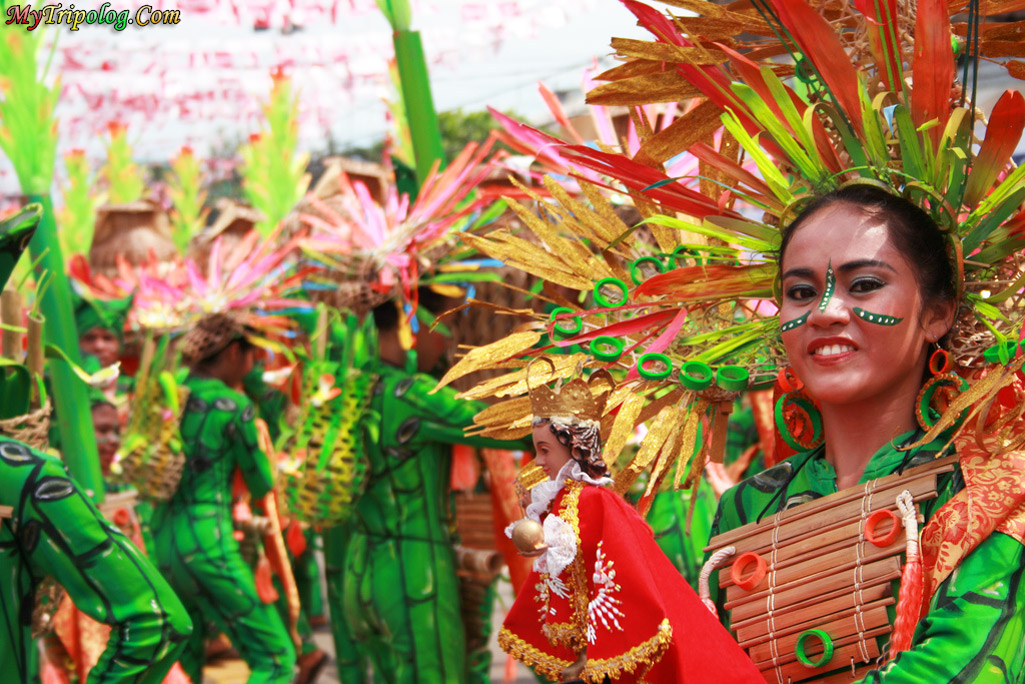 (Sinolug Festival, Cebu, Philippines)
Kabayo Festival (February 26-27, Cebu City)
Organized by the Cebu Equine Owners, Breeders and Sportsmen Association (CEOBSA) and supported by the Department of Tourism Region VII, Kabaya festival is a novel celebration of graceful, ungulate horses that promotes sports, agro-industrial and eco-tourism awareness in the country.Highlights of the festival include parade of horses, a horse-racing competition, a best decorated tartanilla or horse-drawm carriages contest, a bazaar and flea market.
Karansa Festival (3rd Sunday of September, Danao City)
The annual festival is celebrated during the city's fiesta held in honor of Santo Tomas de Villanueva.Karansa, a dance expressing one's joy, has four basic steps: kiay, karag, karug, and kurahay which jibe with Karansa official beat.Highlights of the festival include a lively street dancing and a showdown competition featuring performers donning colorful, vibrant costumes.
Soli-Soli Festival (March 18, San Francisco, Camotes Island, Cebu)
The festival is named after the soli-soli plant which abounds around Lake Danao and is used for weaving mats, bags, hats and other handicrafts.Its free style street dancing competition uses soli-soli plant as its dominant material.The festival coincides with the feast of St. Joseph the Worker.
Kadaugan san Mactan (April 27, Lapu-Lapu City)
Every year, Cebuanos gather together to re-enact the historic battle of the brave, resisting natives led by muslim leader Rajah Lapu-Lapu against Ferdinan Magellan and Spaniard invaders in 1521.The re-enactment also serves to commemorate the victory of the natives.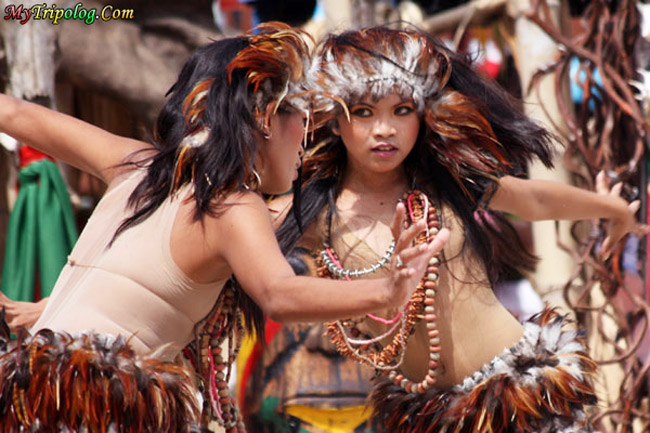 (Kadaugan Sa Mactan Festival, Cebu, Philippines)
Mantawi Festival (may 7, Manduaue City)
Mantawi festival promotes the city as an industrial and tourist hub by showcasing its cultural heritage and treasures.Wild street dancing dioramas, colorful floats.higantes or big, tall men portraying heroes and great personages, grand food festival and sports events serve as the highlight of the celebration.
Palawod Festival (June 29, Bantayan Island)
Palawod festival honors fishing, the island's source of livelihood.The locals celebrate palawod or the fishermen's toil through street dancing, music and visual arts that capture bantayan's unique fishing rituals.
Haladaya Festival (Easter Sunday, Daan Bantayan, Cebu)
Haladaya which means Halad kang Datu Daya, commemorates the heroism of Daanbantayan's ğre-Hsipanic chieftain Daya who fervently looked after the needs of his people and protected them from invaders.The celebration begins on Easter Sunday and ends seven days later with a jovial, colorful street dancing.Among the highlights of the festival are fluvial parade of town patrons on ornately decorated bacans, a rice cake or puto-making competition and a trade-agro fair that promotes the town's agricultural products.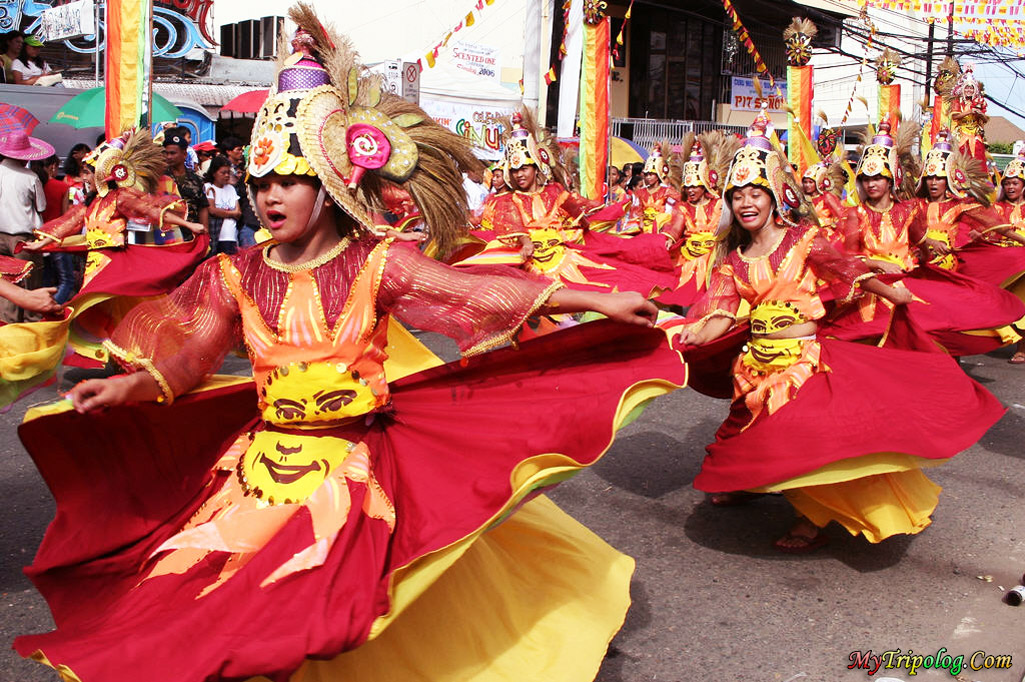 (Colorful festival scenes from Cebu, Philippines)
Dinagat-Bakasi Festival (2nd Week of August, Cordova)
Named after the exotic eel abundant in Cordova, Bakasi Festival honors fishing, the town's source of livelihood.Cordovahanons dressed as fish, eels and wonderful sea creatures parade the streets ever year in a lively celebration of their proud fishing culture through traditional fishing rituals and dances replicating the movement of bakasi.
Sinanggiyaw Festival (October 4, Dumanjug)
The spirit of the festival is found in the word Sinanggiyaw, which is derived from the old Cebuano words, Sinanggi meaning abundance of harvested agricultural products and Sayaw meaning dance.Street dancing and field performances display the rewarding toil of planting, harvesting and thanksgiving.
Inasal Festival (October 14-15, Talisay City)
Known for its golden-brown roast pigs or inasal, Talisay City holds a grand fiesta in celebration of its patron Sta. terese de Avila.the city brims with life and colors with its trade fairs, ebullient evening variety shows, civic parade, streets dancing featuring city's famous inasal, cooking demonstration, food fair and the tastiest lechon contest.
Kabkaban Festival (November 24-25, Carcar)
The quite town of Carcar celebrates the Feast of St. Catherine of Alexandria, the town's patron, with a Grand feast that showcases not just the local delicacies and industries like shoemaking but also its centuries-old Hispanicedifices.The name of the festival is taken from Carcar's old name, Kabkab, which is kind of fern.
Paskuhan (Whole month of December, Cebu)
Paskuhan, from the Filipino word pasko or Christmas, is a province-wide festival of songs and lantern-making that spreads the holiday cheer to locals and tourists alike.Some towns include a food street festival, choral singing competition and lighting of the main thoroughfares of the island in their celebration.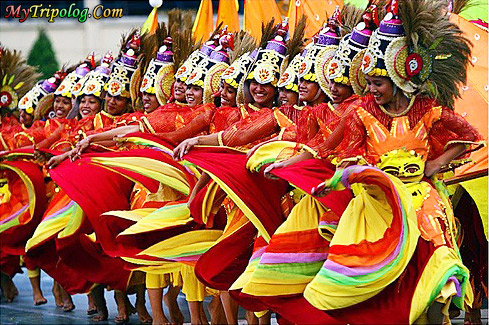 (Sinolug Festival, Cebu, Philippines)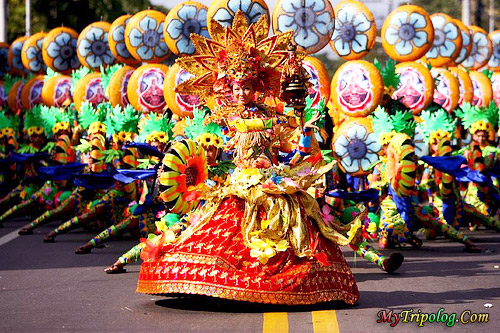 (Sinolug Festival, Cebu, Philippines)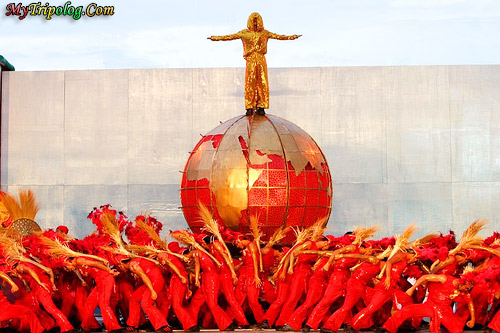 (An interesting moment from Sinolug Festival, Cebu, Philippines)