Where is Balzac Museum; How to visit it in Paris?
|
Honore de Balzac, (20 May 1799 – 18 August 1850), undisputably a first class novelist and one of the kings of world literature history.He influenced many as great writers and novelists after him, such as Fyodor Dostoyevsky, Marcel Proust, Emile Zola, Charles Disckens, Gustave Flaubert, Edgar Allan Poe; and the philosophers such as Karl Marx and Friedrich Engels.

Amongst many of his worldly renown novels are The Lillvy of The Valley, Old Man Goriot, Eugenie Grandet and many others.He rises up the ultimate points of the language in his novels, especially while describing the inner world of the characters.Honore de Balzac is a true master…
He is buried in "Père Lachaise Cemetery", which is the largest cemetery in the city of Paris, and that there are many other worldly known novelists, artists, philosophers who are buried in this cemetery.Such as Peter Abelard, François Arago, Alphonse Daudet, Moliere, Marcel Proust, Oscar Wilde etc. Their monuments and graves, absolutely worth visiting.
And Balzac Museum is located in a neighbourhood called Passy.It is an area of Paris.Honore de Balzac lived here for 7 years, from 1840 to 1847.The mansion was turned into a museum by the government.There is a library about the great author, and personal stuff, manuscripts and many other things in this museum.
"Address:
47, rue Raynouard
Bus: Lineas 52, 70, 72, 32
Metro: 9 La Muette, 6 Passy
RER: Boulainvilliers line C"
By the way, not to forget; Benjamin Franklin also lived in this area of Paris, Passy.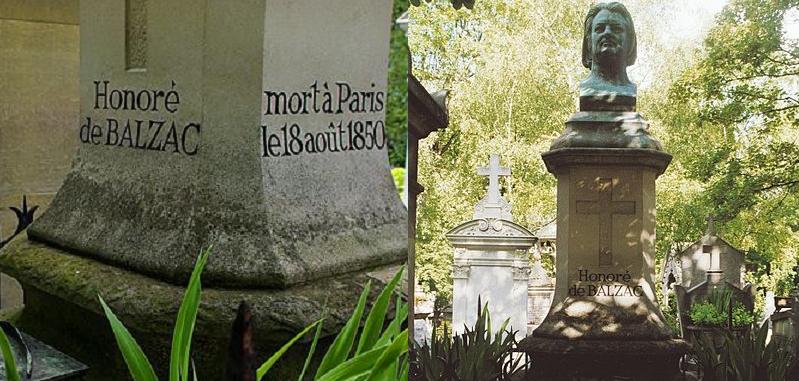 This is a must see place for the fans of the great author; to understand him better, it will absolutely be useful to walk around his house and release your imagination.Also the grave of this great author, a must see…