Boracay, Small and Sweet Island Has A Lot to Offer You
|
Boracay Island…Yes, a small island which is only 10.32  square km but it's the one to offer you whatever you ask from a fantastic vacation.Beach, sand, sea, swimming, scuba diving, fishing, leisure time activities, surfing, beach volleyball, beach frisbee, kayaking, kiteboarding, spa, nightlife and many more to do; It's all here in this, piece of heaven, island.Only 315 km far from Manila and less than one hour by plane.That's absolutely the place to be…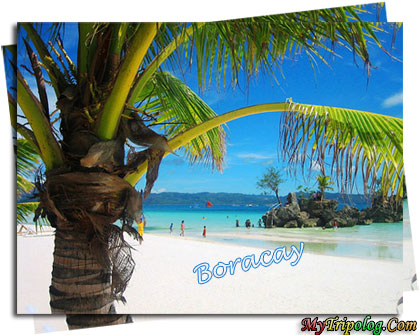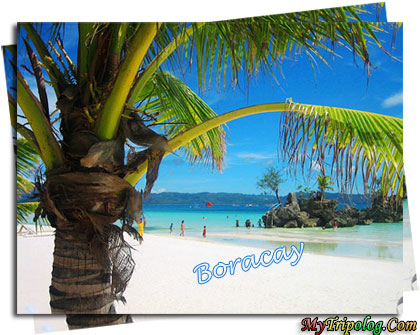 I will mention how to go there, hotel, residence, accomodation options and the costs of theirs, etc. And there will be many great photos of various beaches  of Boracay Island within and after my article.
(Boracay & Philippines Maps)
(Warning!) Transportation To Boracay…
Like I said above, it's only  315 km away from Manila and takes less than hour flight.Actually there are two routes for flight. A. Caticlan Airport Route and B. Kalibo Airport Route; The first route would be much better for you, because kalibo Airport requires  a 2 hour transfer from the Airport to Jetty Boat.So, your transportation, which is supposed to be less than one hour, will be about 3 hours then.Asian Spirit, SeAir and Interisland Airlines fly to Caticlan Airport.You'd better choose one of these.If you can't find an available flight then Air Philippines, Philippines Airlines and Cebu Pacific fly to Kalibo.
The flight rate to Boracay is about 150 – 170 dollars.You could find cehaper or more expensive tickets depend date, season etc.But it won't differ so much.
(On The Streets of Boracay, Philippines)
Inside the Boracay;  mountain bikes, tricycles, quadbikes and motorbikes are available for rent and/or hire for Island transportation or you might wanna walk.Even the total length of the Island is approximately 7 km though.
Where to Stay? Accomodation in Boracay…
You have a quite wide price range, starts from 30 Dollars and goes up to 600 Dollars per night in season; regular hotel rooms, premier beach front rooms, tree houses, five star hotels, pool villas are available with various prices.A regular hotel room and a tree house of course have differences but differences between hotels are generally about extras such as bigger pool, tennis courts, health club etc.So, a 30 Dollar room is also reasonably comfort and nice.
(Three Views of a Regular Hotel in Boracay, Philippines)
A  65-75 Dollar per night room is actually pretty cool.A cable TV, a Bathtub, an Air-Con, a Nice Balcony with sea view will probabily available with it, which isactually quite nice.
If you go there by a tour package, you can even stay in a much better place with less cost.
What is the best beach in Boracay?… Where to visit, What to do in Boracay?
Here's the list of Boracay Island's beaches (might be missing a few): White Beach, Diniwid Beach, Puka Shell Beach, Balinghai Beach, Bulabog Beach, Cagban Beach, Punta Bunga Beach & Banyugan Beach, Ilig-Iligan Beach, Tulubhan Beach and Tambisaan Beach, Manoc Manoc Beach.
(White Beach, Boracay)
White Beach and Bulabog Beach, located on opposite sides of the Boracay Island's narrow central area are the best beaches of Boracay.
Boracay, White Beach…
It's the most well known beach of Boracay.4 km long and up to 100 meters wide.Its excellent white sand, great sunbath oppurtunity, palm trees to relax under are amongst most important attraction of White Beach, Boracay.Snorkeling, wading, banana boat, skim boat, glass bottom boat and sailing are pretty popular here.Even if your accomodation is not at White Beach, dont forget to visit it before you leave Boracay.
(Windsurfing in Boracay, Bulabog Beach)
Bulabog Beach…
The season starts earlier here in this part of the Island.Bulabog Beach is mostly chosen by windsurfers and kiteboarders; the wind in Bulabog Beach is available for them as of the early months of every year till June and July.You can call it a Paradise of Windsurfers'.Because of this features of the Bulabog Beach, it's widely chosen by kiteboarders and windsurfers.It's also home for some competitions throught the season.
Here're more photos of Boracay:
(Beach in Boracay at Night)
(Sunset on Beach, Boracay)
(An Intresting Hotel in Boracay)
(Very Clean Water &  Wonderful Boracay Beach)
(A Fantastic Sand Castle Work in Boracay)
(Scuba Diving in Boracay)
(View of Shores From a Hotel in Boracay)
It's a "must see" place.It's the another name "fantastic vacation"; Boracay.
Stay in touch with your Travel Advisor not to miss any "must/worth to see" place.Enjoy your vacation…