Famous places in Bursa city of Turkey; Memories of a brief visit
|
I have recently had a three weeks trip to Turkey and visited many beautiful cities, places and took a lot of pictures. I think, it is time that I start posting about it and sharing some pictures with you, my dear followers and visitors. I had already written quite a few posts about Turkey and many different cities in Turkey, including Bursa. So, I won't go much into details of it again, rather I will share the pictures of some famous, popular places in Bursa with short notes under each picture. Let's get started…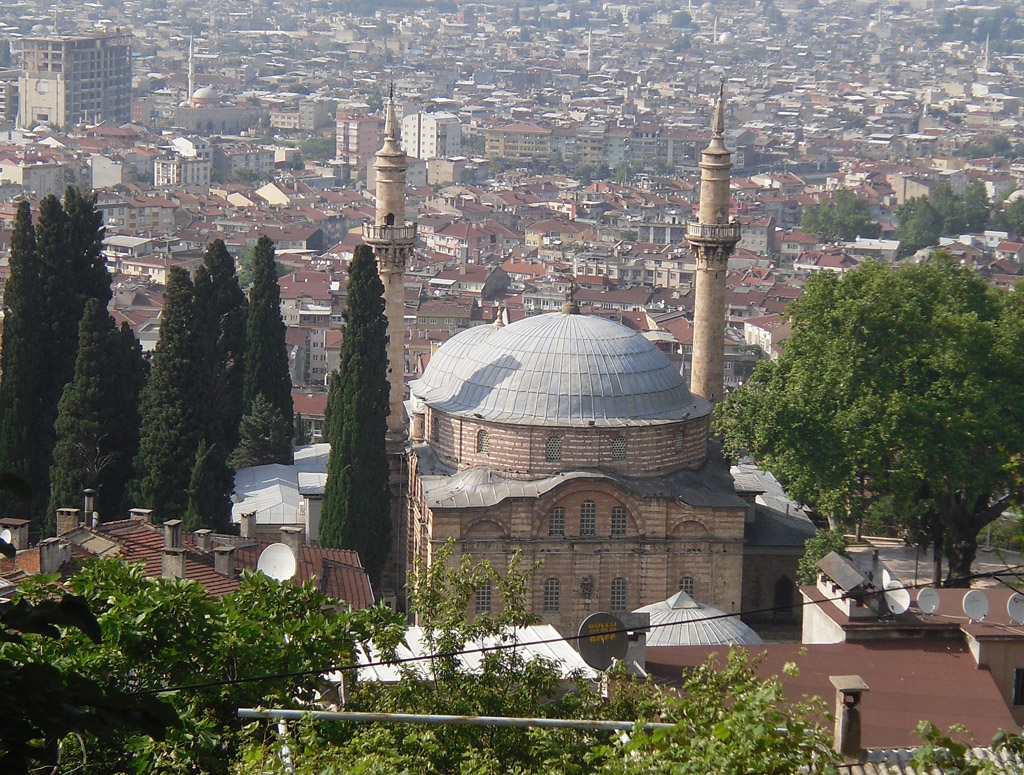 Emir Sultan Mosque, Bursa, Turkey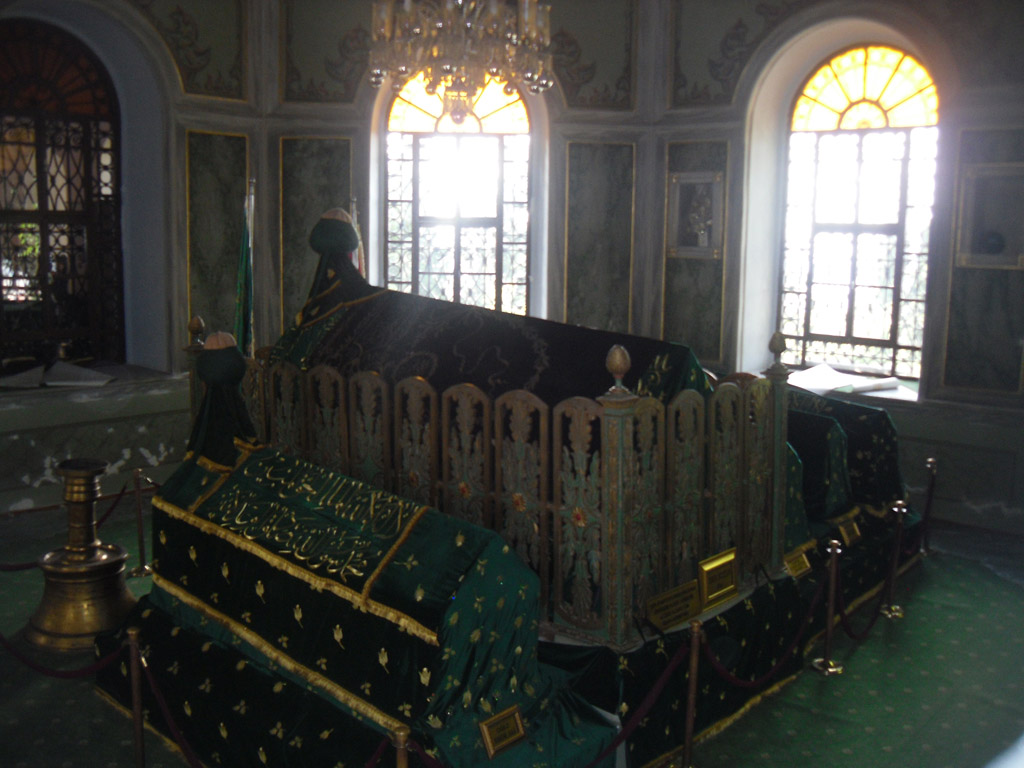 Tomb of Emir Sultan, Bursa, Turkey
One of the most celebrated "Sufi"s, (or Dervish)  of Ottoman era. He was also the advisor and son-in-law of the Ottoman Empire, Yildirim Bayezid, or Bayezid I.
Tomb of Celebi Mehmet, Bursa, Turkey
Celebi Mehmet is also called as the "second founder" (Bani-i Sani) of the Ottoman Empire.
Tthis place was the one called Koza Han; where you could find Bursa's worldly renown silk-work products. Some of you might remember this place from the visit of Queen Elizabeth. While the entrance, downstairs of the bazaar is full of shops where you could sit and have some tea or coffee or some traditional drinks from Ottoman era, upstairs is where there are lots of shops where you could find a lot of traditional products, accessories, costumes etc. Queen Elizabeth had bought some silk-work stuff from this place, hence you'll see her pictures all over the place.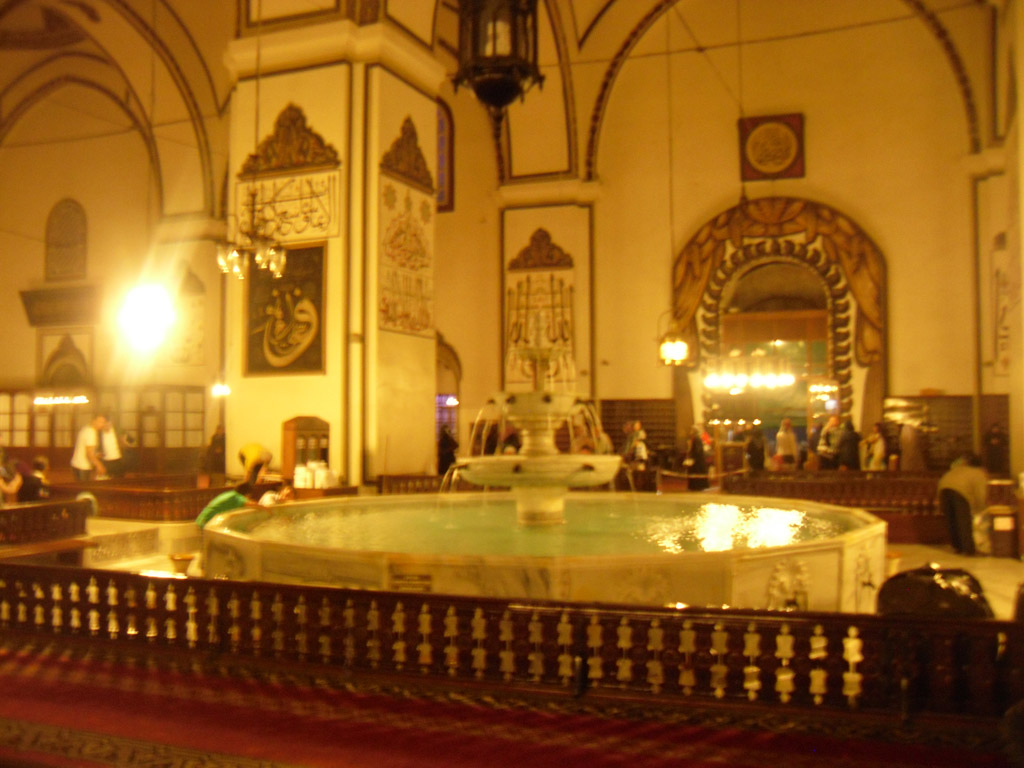 One of the most beautiful, astonishing examples of Ottoman architecture, Ulu Camii, The Grand Mosque, Bursa.
Tomb of Osman Gazi, the founder of Ottoman Empire and the Dynasty.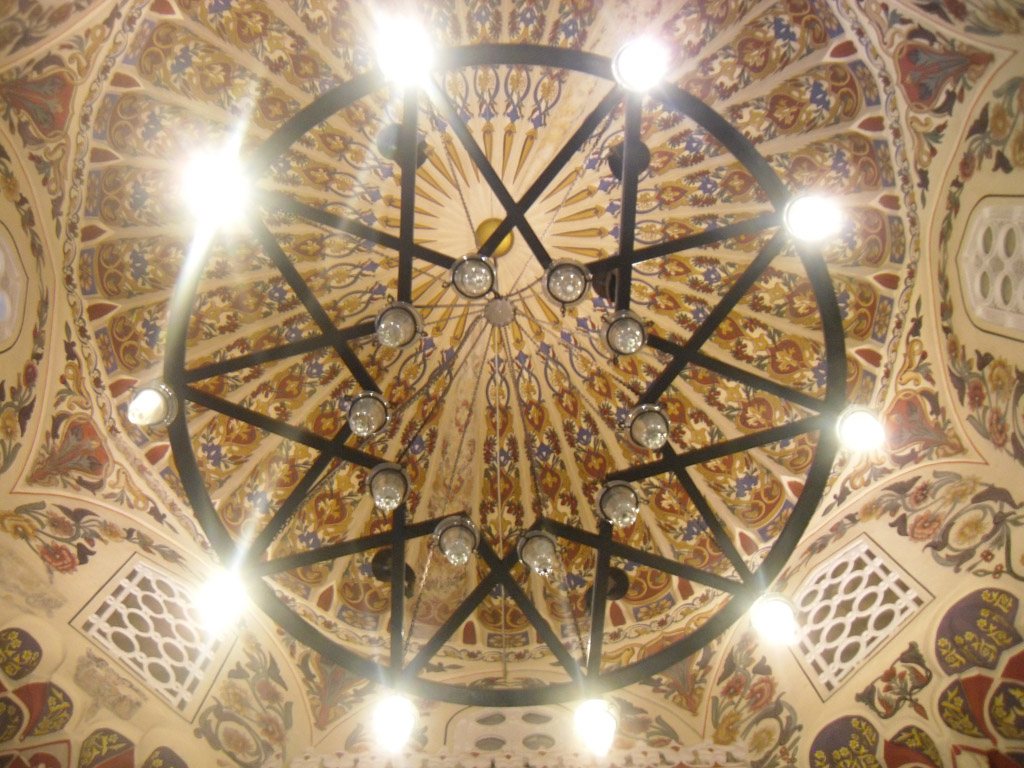 Another astonishing example of Ottoman architecture. This is from the mosque called, Yesil Camii. I had to lie down on my back to take this picture. It's the ceiling, or rather the inside part of the dome.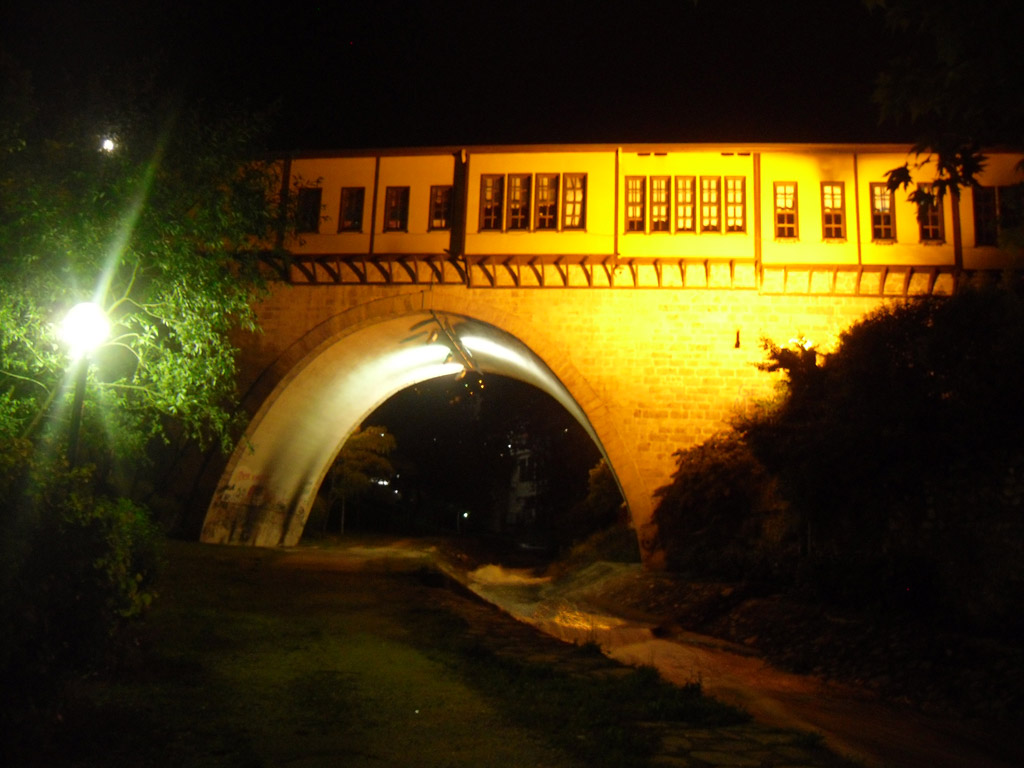 Irgandi Koprusu (Bridge), Bursa, Turkey
There are three more of this kind of bridge in the whole world. Osma in Bulgaria, Ponte Vecchio in Florence, Italy and Rialto in Venice.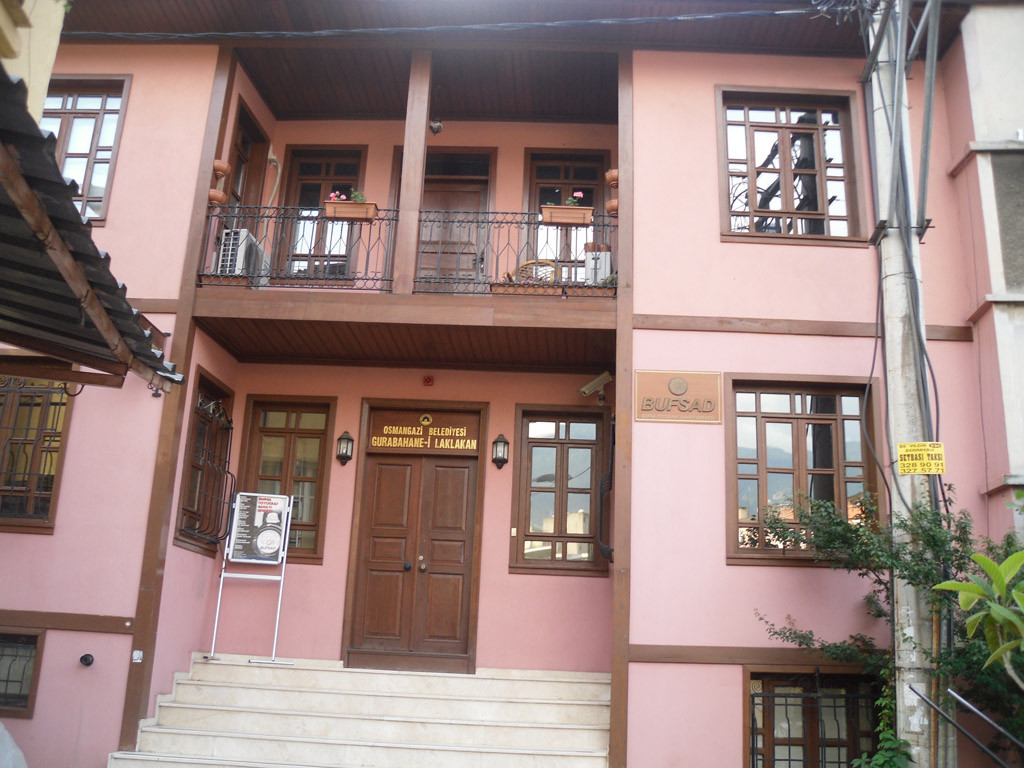 Gurubhane-i Laklakan; this building is a historical one from Ottoman era and it was built to be a hospital for migrating birds. Yes, that's true! And this is not the only example of such establishments from Islamic Civilization or, in this case, Ottoman Era.
Cable Car, or  Aerial Tramway, from Bursa city center to Uludag, where they have those worldly known ski resorts.
Uludag, Bursa, Turkey; Uludag is worldy-known for its ski resorts
And another shot from Uludag. Don't forget to take some jacket or coat with you even if you're visiting it during summer time. It is pretty cold 🙂