Why Maldives is the best for honeymoon?
|
Maldives Honeymoon
The Maldives is, for many newlywed couples, a dream destination for their honeymoon. And rightly so! The Maldives offer much luxury, comfort, tranquility, great food and it's very romantic.


The Maldives has really everything to make your honeymoon a dream to remember. Each resort in the Maldives is a quiet area. Thus, after a long and intensive period of preparation, planning, marriage and wedding itself unwind.
Each resort in the Maldives is built on another island. The bungalows offer privacy.
Outside the bungalows offer privacy, they are also very luxurious. Many resorts in the Maldives have their own sauna in the room. The rooms in the Maldives are built with comfort and luxury in mind. Almost all resorts in the Maldives are 4 or 5 star hotels. The tropical climate of the Maldives is very pleasantly warm year round.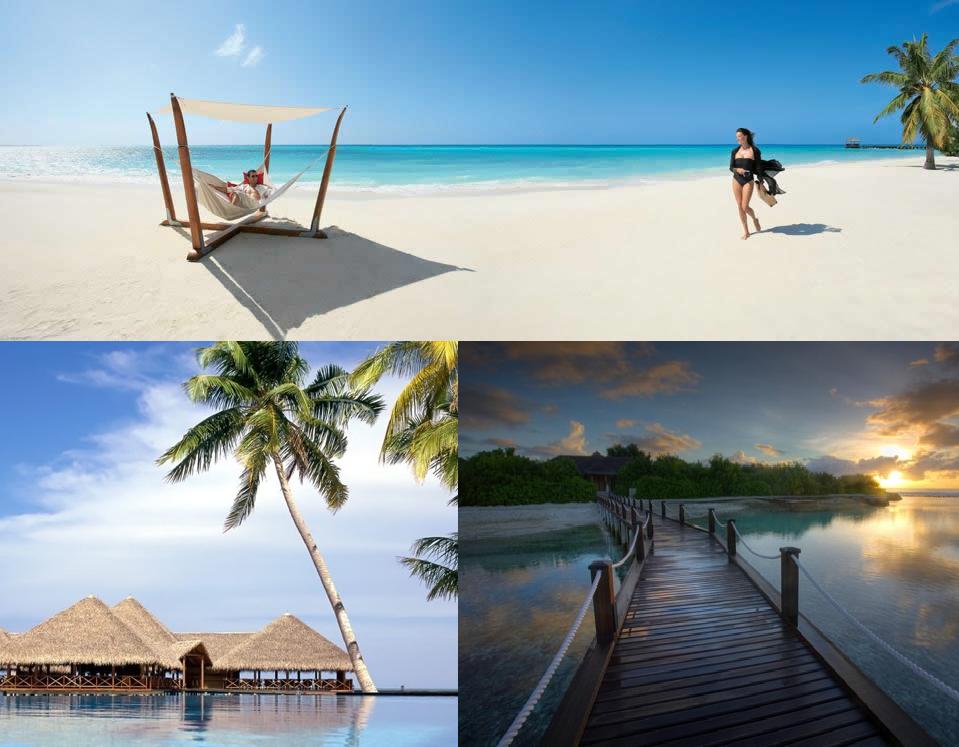 But above all, beyond all luxury, comfort and privacy that the Maldives have to offer as a honeymoon destination, it's very romantic. What could be better as newlyweds to the evening at the table with a glass of champagne to enjoy a beautiful sunset? The food itself is delicious with lots of fresh fish on the menu.
The staff will make your honeymoon in the Maldives an unforgetable experience. The people are warm and friendly and welcome you with open arms. You will feel right at home.
Never leave the Maldives without once having gone into hiding. Diving in the Maldives is an experience in itself. The Maldives is among the top 10 dive destinations in the world! Or visit the capital of the Maledvien, Male, and discover the rich history of the Maldives.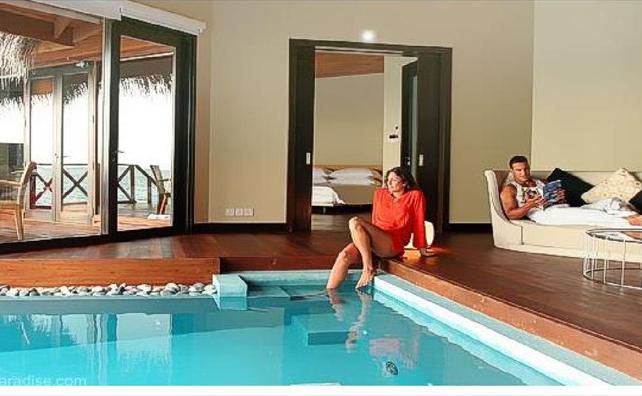 We made especially for you a selection of the finest hotels and resorts in the Maldives for a honeymoon:
The Waldorf Astoria Collection Maldives
This extravagant, luxurious resort on the small bounty in the beautiful island of Manafaru Haa Alifu atoll. Manafaru is one of the greenest islands in the Maldives. The villas of the resort are luxurious and belong to the top of the Maldives. Each villa has its own private pool, terrace and butler.
Baros Maldives
Baros Maldives is the perfect resort for a honeymoon celebration. An idyllic island, luxurious and intimate rooms, several restaurants and bars, Baros Maldives the number one resort for honeymooners. The resort, known for its friendly staff turns your stay in heaven on earth.
Hilton Maldives
Hilton Maldives Irufushi is a brand new resort in the Noonu atoll. It is a large and very overgrown island, of which only a small part in development is established. Hilton Maldives combines luxury and stands as one of the best resorts in the Maldives.