Stunningly Beautiful Photos of Maldives Islands
|
The last paradise on earth is located in the Indian Ocean and bears the name "Maldives": an archipelago of almost 1,200 coral islands, of which only about two hundred are inhabited. The islands north and south of the capital Male are each in 15 to 35 minutes to walk around.
The total package of features of real Bounty Islands are plentiful: dazzling white beaches, endless blue skies, palm trees, coral reefs that the crystal clear water a turquoise color and cause sea-gardens full of colorful fish, shells and other life.
Beaches
The long white beaches consist mainly of coral sand and the size depends on both the tide and the time of the year. Topless sunbathing is not allowed.
Clean beaches, good and safe bathing, beach fun. These are the qualitative characteristics of beaches recognized with the Blue Flag certification. This label is an initiative of Foundation for Environmental Education (FEE). Worldwide, more than 3650 beaches and marinas in 46 countries certified with the Blue Flag (2011).
Sustainable tourism and the environment
Superb beaches, friendly people, fascinating culture and impressive scenery. Ingredients that contribute to a successful holiday. To you too will soon be able to guarantee a unique holiday doing your tour to sustainable tourism. Simply put, travel with respect for people and nature.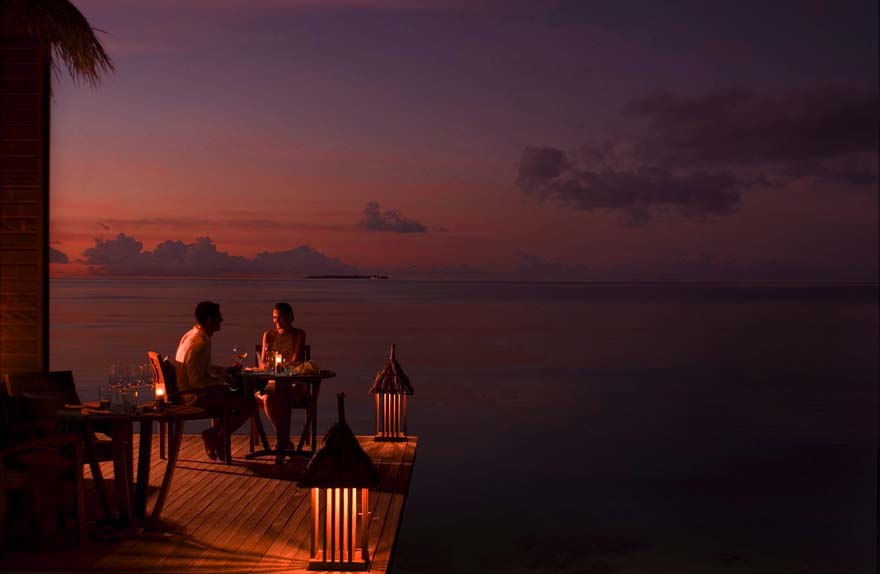 So select your tour carefully those accommodations, transportation and excursions that take account of man and culture, nature and environment. You as our customer and holidaymaker a vital link to all the wonderful things to preserve. So you in the future continue to enjoy your holiday.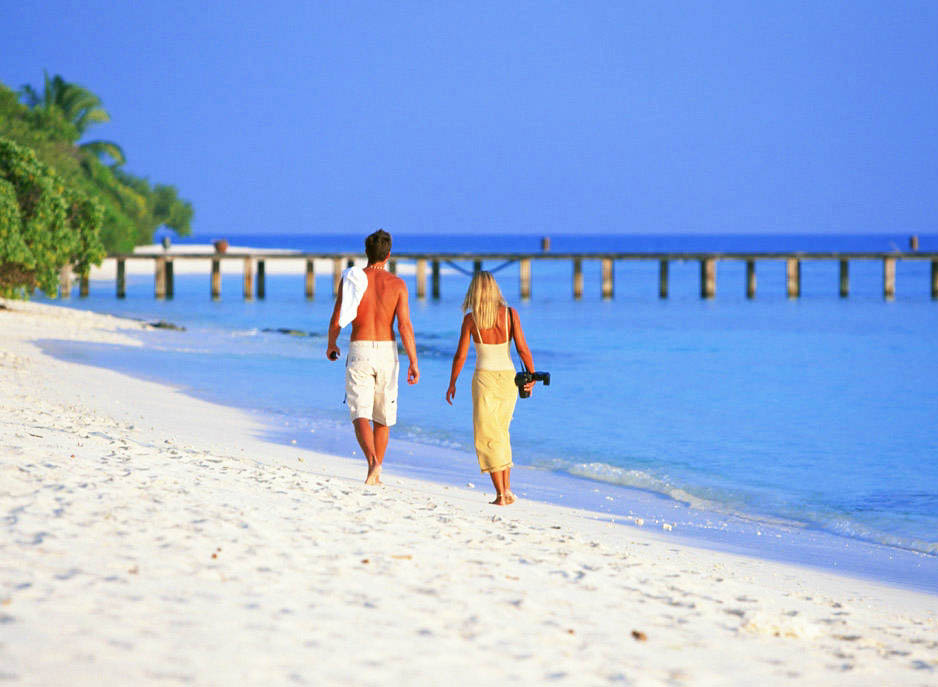 Sports in Maldives
Tens of thousands of reefs, more than a thousand species of fish, two hundred coral species and more marine life make the Maldives an excellent place to snorkel and / or diving. But for other sports which include sea kayaking, sailing and parasailing is a beautiful place.