Rembrandt's secrets revealed in The Amsterdam Dungeon
|
Rembrandt's secrets revealed in The Amsterdam Dungeon
Who wants to know more about the dark side of the famous painter Rembrandt, is all about him since last Thursday to find out the newest attraction The Amsterdam Dungeon: Rembrandt's dark secret.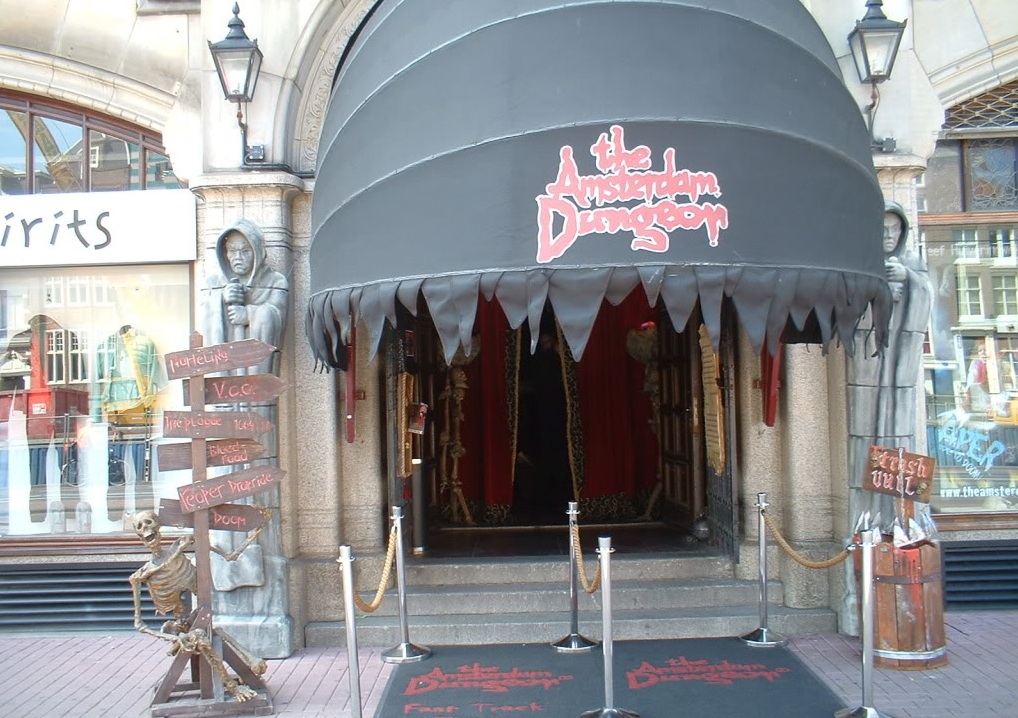 The Amsterdam Dungeon
The Amsterdam Dungeon brings a 80-minute ghost tour history 500 years to life. It is a combination of museum, theater and attraction. This grim history is even more exciting by the many special effects, an intense roller coaster ride and the mirror maze.
Rembrandt's secret
Everyone has a little secret, but secrets are obviously a lot more interesting if they come from the Rembrandt. Rembrandt's dark side to find out, look in a history book, it'll take you to this new attraction.
During this ride you arrive at the studio of Rembrandt in Amsterdam Jodenbreestraat. Here is a pupil of Rembrandt's waiting for you. He tells you the most intimate secrets of his master. To everyone's shock is therefore the real Rembrandt to life …
Housekeeper Geertje Dircx
Rembrandt talks about the death of his first wife Saskia, and how he started a relationship with his housekeeper Geertje Dircx. Rembrandt to regret this relationship does not hold together and they both get wrapped up in a longstanding conflict alimony. Geertje however, is not stopped by the ruling of the court and the will of Rembrandt and pledged a number of things from the master. Rembrandt is furious and makes sure that Geertje 12 years is trapped in the spinning, or a prison for women.


After the frenzy of Rembrandt, the visitors again forwarded to the next room: the spinning. Once inside, the audience is itself in contact with the frightening 12 years Gretchen those between the walls of the spinning experienced …