Vacation Attractions in New Delhi, India
|
New Delhi
New Delhi is actually two completely different cities. One busy and chaotic, the other elegant with great shopping. Visit the many buildings of Mughal architecture and learn about the life of Mahatma Gandhi!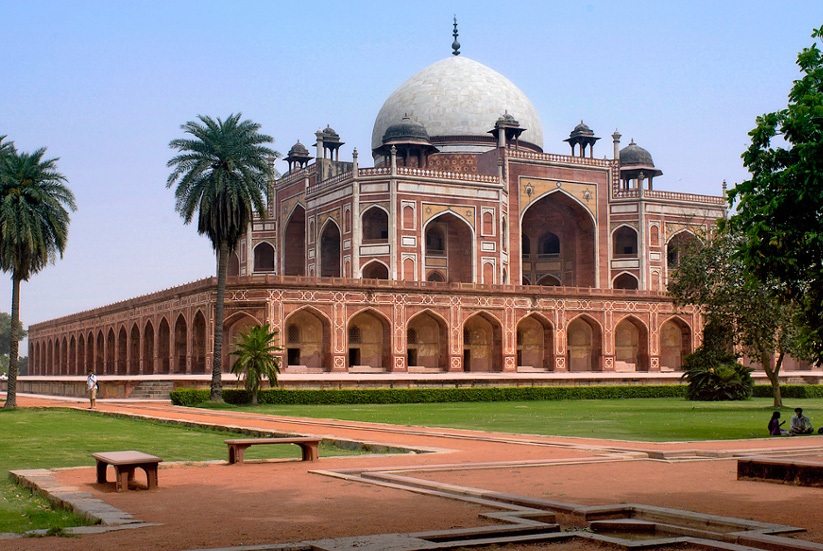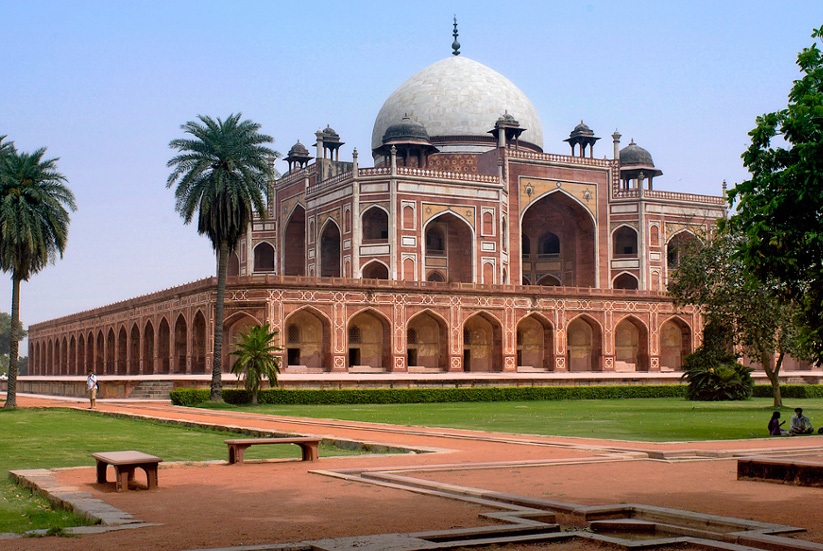 The capital of India is divided into Old Delhi and New Delhi. New Delhi is an elegant city with many parks, broad avenues and shopping malls. In Old Delhi determine calling rickshaws, women in colorful saris, sacred cows and children playing on the streets. The 'New' in New Delhi is now often omitted because the two cities are seen as a city.
The center of Old Delhi is very chaotic with many streets teeming with people, ox carts, bicycles, cars, etc. Here is the famous Red Fort with marble walls inside the pavilions and numerous bathhouses. Throughout the old town you come from buildings of red brick, built by the grootmogels. An example is the Qutub Minar, a tower of five storeys high. Also in the ancient city of India's largest mosque, the Jama Masjid Mosque. Hamayun's Tomb is a fine example of Mughal architecture. The design has other architects, including those inspired by the Taj Mahal. The Taj Mahal is located in the ancient capital of India, Agra. Chandi Chowk to the shopping, where many shops and a large market located.


Less crowded and less noisy New Delhi. Here you can admire the India Gate, which commemorates the Indian soldiers who died in World War I was built. From here you can use the Raj Path to the Rashtrapati Bhawanpaleis avenue, the residence of the British viceroys. Today is the official residence of the President of India.
Visit the Raj Gath park. There is a large marble slab where Mahatma Gandhi was cremated. Nearby is the museum that tells the life of Gandhi. New Delhi is a shopper's paradise. Search only beyond the regular market and look for dusty but cozy shops. For the real shopping you should go to Connaught Place, where shops come from big names such as Benetton and Marks & Spencer, including marble floors!


More recent data are the temples of Shri Swaminarayan Akshardham Temple, Lotus Temple. The former is in traditional Hindu style with more than 11,000 volunteers have worked. The latter is so named because the shape of a lotus flower has. This is the most visited building in the world with over 50 million visitors annually.


Summers in Delhi are not joking. The temperature runs from April up to 45 degrees Celsius in May and June and only goes down again in October. The monsoon in June brings with it humidity. The best time to visit New Delhi is November to March, with cool but sunny weather. The nights can be very chilly in December and January.