Beaches in Ponta Negra, Natal, Brazil
'Beaches' in Ponta Negra
Natal is a popular destination for a true sun, sea and sand. Also fun: Ponta Negra, this beach with its shops, 4 km long beach and swinging Brazilian verruit the most popular. Ponta Negra beach, feel the sand between your toes and enjoy the warmth of the Sun

Natal, Ponta Negra home
Natal, the capital of the Brazilian state of Rio Grande do Norte is known for its fantastic beaches. This city, in northeastern Brazil has an area of ​​almost 700 km ² which more than 700,000 people live. Along with the tourists visiting them one of the most beautiful and famous beaches of Natal, Ponta Negra ie.
Ponta Negra, 4 km long sandy beach
The 4 km long beach of Ponta Negra is the most popular of Natal, thanks to the combination of white sand beach, sea, green mountains and dunes. The contrast between tourism (hotels) and on the protected Parque da Dunas (nature) is also evident. This is not only a fine Ponta Negra destination for beach lovers, but also natuurfanatan can come here. Erivan França, the promenade along the beach is small but cozy.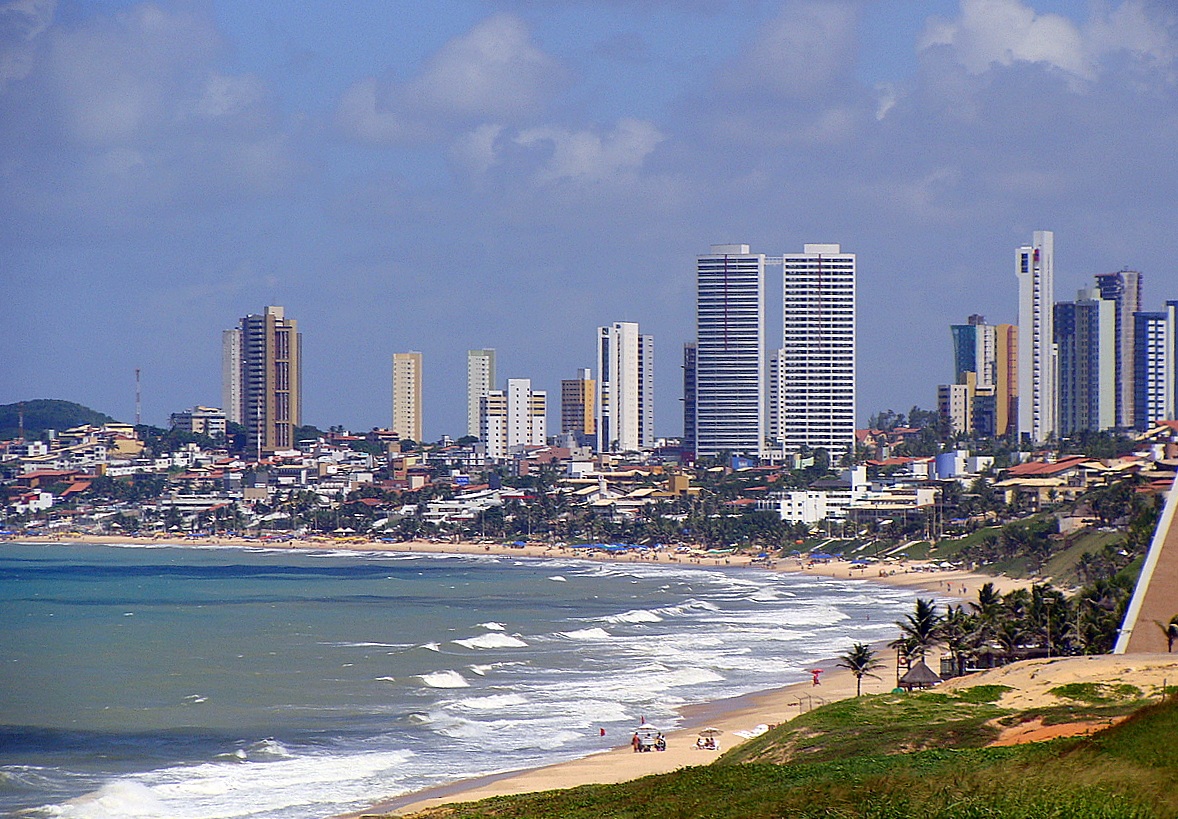 On the beach are several beach chairs and umbrellas available. The atmosphere on the beach is nice, because Brazilians swinging dancing to the samba.
Ponta Negra sport and active
There are various activities (near) the beach of Ponta Negra to do.
• A game of soccer or volleyball is so regulated. The Brazilians are like sports, and everywhere on the beach are also small plots created.
• A visit to the Parque de Dunas, a protected nature reserve, with a trail of over 14 km is a must!
• Morro do Careca is a sand dune is 120 m high. You can go hiking in the area. You can not climb the sand dune, the dune but you can relax a bit.


• Along the boulevard of Ponta Negra you can shop in the mall but you can also Praia one of the galleries and boutiques along the promenade visit.
• At night there are several restaurants and bars along Ponta Negra's promenade for you. Shrimp, rice with kidney beans, Italian food, as well as a delicious snack you can eat Brazilian right course. Still full of energy? The nightlife consists of bars on the promenade and bars where you include samba dancing.
Practical information
Not to get lost on the beach of Ponta Negra has some practical tips to put on a list:
• If you've rented a car parking is quite difficult. It is therefore advisable to hire a taxi, which also are relatively inexpensive.
• The town stands on a hill, so even if you have difficulty walking, it is advisable to order a taxi.


• The flow of the Brazilian sea can be very strong. Pay attention to the color of the flags, which are scattered along the beach. In red you can definitely not the sea. Search in its place in a cooling of the galleries along the promenade or go drink.
• There is a bus along the street parallel to the boulevard of Ponta Negra. You can get in at your hotel and back off at different places. If you then one of the vertical end street – walk to the highway – you end up on the beach of Ponta Negra.