Modern Wonders of The World; Christ The Redeemer, Brasil
|
The name Rio de Janeiro is actually a very strange name. Because it means January River (Rio Janeiro = = river and January). On January 1, 1502 discovered the Portuguese the Baia de Guanabara, they thought the mouth of which is that they
had found a river.
General
The image of Christ that stands over 700 meters high on the mountain called Corcovado de Cristo Redentor (Christ the Redeemer in English or simply in the Dutch Christ the Redeemer), symbolizes the universality of Christian message. It is also an icon of the warm-heartedness of the Brazilian population.
Origin of the picture
The idea has been suggested in 1855 by Catholic priest Pedro Maria Boss.
He asked Queen Isabel to finance the plan, but has not done.
In 1889 when Brazil became a republic, the plan is "final" blow off, the
church and state should remain separate because.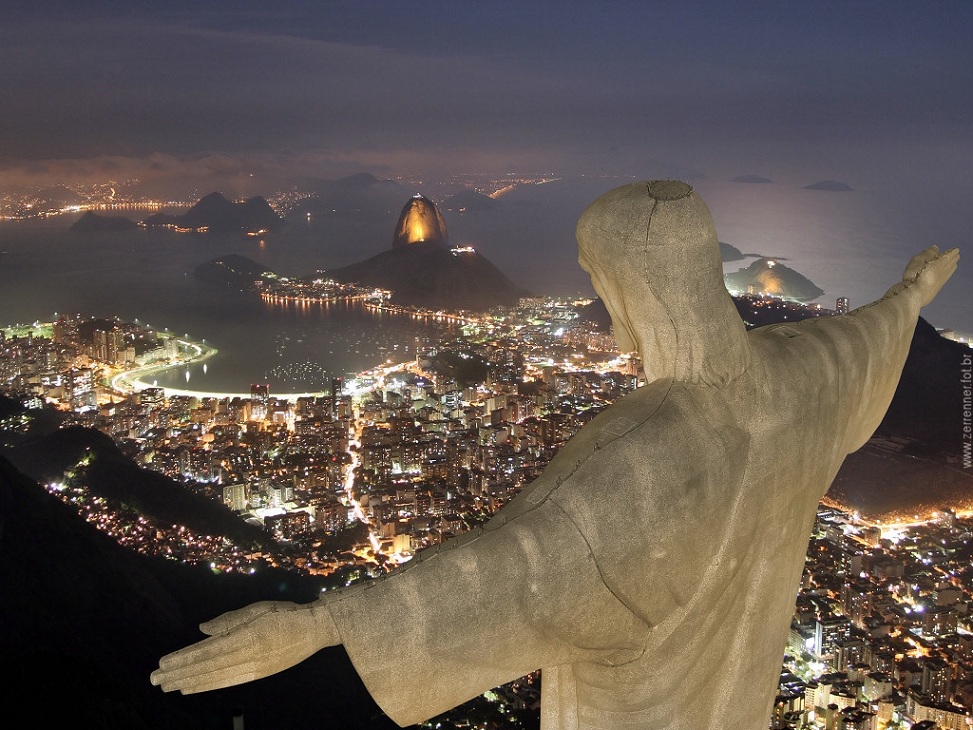 In 1921 plans were again brought out and through a
Semana do Monumento (Memorial Week) raised money for the still image to
one another.
The image was drawn by Carlos Oswald, it was designed by the architect
Hector Silva da Costa, and the sculptor Paul Landowski made the image.
Ten years later, in 1931, the statue was inaugurated by President Getúlio Vargas
through an elaborate ceremony. One of the highlights was turning
of the lighting system.
The picture is more than 38 meters high
The distance between the two hands 28 meters
It weighs 1,145 tons
The statue stands with his face towards the sea
We opted for a stone, chosen for durability and resist the weather. The material is so soft that a fingernail to scratch is.Construction began in 1926 and was finished in 1931.The statue was transported upwards by train parts put together before.Every year 300,000 people visit the image.To get there one must climb 222 steps.In 2002 the statue was restored and there were three panoramic elevators and 4
escalators built for elderly and disabled visitors
Cleaning the screen
Between October 1980 and November 1990 has an image
undergo cleaning. The nature of the contamination consisted of the strong
air pollution, mold and peeling. Using air
water is cleaned image. The base was treated with clear water
50 ° C, a pressure of 50 bar.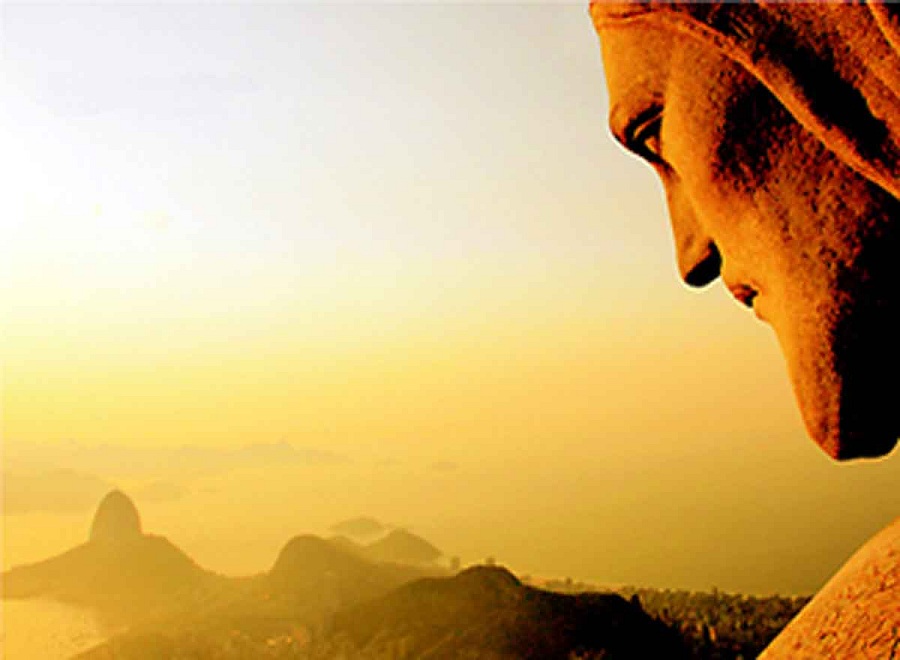 Sanctuary
The image is owned by the archdiocese.
On October 12, 2006, the picture of the status of an official Roman Catholic
sanctuary obtained. The image according to Cardinal Eusebio Scheid of Rio de
Janeiro known more as a tourist attraction than a place of pilgrimage. He
wants to change this by adding an official shrine of it.
During the open-air mass of the 75 anniversary of the inauguration said the
Bishop the following words: "This is not historical or tourist
attraction, let the monument's sacred meaning back.