Top 10 most beautiful beaches in Brazil
|
The most beautiful beaches in Brazil
With more than 8,000 miles of beaches, Brazil is the country for sun, sea and sand. But which beach is worth visiting? We put the 10 best for you here!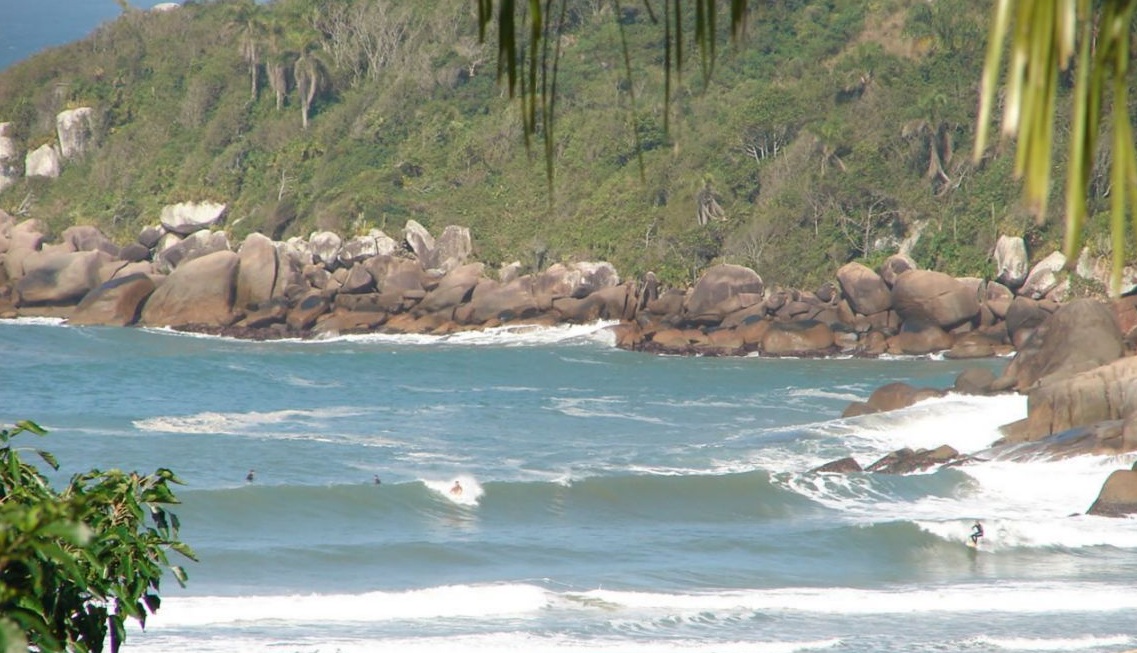 1. Baía do Sancho
One of the most beautiful beaches in Brazil – perhaps the world – Baía do Sancho's. It is Fernando do Noronha, surrounded by rocks. Tropical birds flying around and forests provide shade for some refreshment. From April t / m in November, it is advisable to dive at the reef that you find here. Colorful fish and coral reefs than shine at their best!
2. Canoa Quebrada
Canoa Quebrada, Ceará in the province about 160 km from Fortaleza, is surrounded by red orange yellow dunes and rock formations. The beach idyllic thatched cottages where sailboats and bars in hiding. During the day you wave or kite surfing, sunbathing and enjoying the surroundings. At dinner you can enjoy a beautiful sunset to enjoy.


3. Copacabana Beach
Perhaps the most famous beach in the world. This 4 km long beach in Rio de Janeiro and started out as a hotel. The Copacabana Palace, however, ended in a promenade lined with restaurants, hotels, nightclubs and bars. New Year's Eve (next to the main Brazilian carnival festival) is celebrated on Copacabana Beach.
4. Praia do Leão
This beach is the archipelago of Fernando do Noronha, known for its natural beauty. Each year turtles to the beach to lay eggs there. Unique sight! Plus you can visit the natural hot springs. One downside: The island is only accessible by plane.


5. Barra da Tijuca
Barra da Tijuca to the beach (wave) surfing. The best tide is low to medium and the waves there are on average 2.44 m high. Looking for other spots in the area? Go to Aproador, Prainha and Cabo Frio. All these beaches around Rio de Janeiro.
6. Santos Beach Gardens
In the town of Santos – about half hour drive from Sao Paulo – Santos Beach Gardens are the botanical gardens of up to 6 km long. Visit a beach suddenly becomes a lot more cheerful!


7. Ipanema Beach
Become known for the song The Girl from Ipanema by Antonio Carlos Jobim. Received more worldwide fame after the launch of the flip-flops (thongs) under the brand Ipanema. These were partly designed by Gisele Bundchen. The beach is located south of Rio de Janeiro and a visit to the name and the local residents, who also seem to be great fun.
8. Jericoacoara
At about three hours' drive from the beach of Fortaleza Jericoacoara. It creates a carefree feeling, because few tourists and fascinating environment in which it finds. You get there coconuts, sand dunes, creeks and lakes against. And all this under a shining sun … always the only one who seems to have been discovered Jericoacoara (wind) surfers. The sea is just look, but the beach and surroundings make it all right!
9. Florianópolis
Floripa, aka Florianópolis, is the destination for beach lovers. By up to 42 beaches this island surpasses everything. For kite surfers and wave this is the perfect place to come into their own. Joaquina, Praia do Campeche Lagoinha do last, offer good waves all year. Every year World Championships. Take a look at the colonial city, four banging New Year and carnival or relax in the luxurious beach resorts.


10. Barra Grande
The village of Barra Grande, located on the peninsula Maraú, the tropical paradise where many people dream of. You will find calm, clear water, a 2 km long golden beaches and palm trees meters long. It is a perfect destination for people who are calm and warm weather.