Best Vacation in Turkey; Activities, Attractions, Tips – Part 2
|
Weather
On the coast of Turkey typical Mediterranean climate: hot summers and mild winters are determining. Poor weather conditions from the north are screened by the mountains and favor the pleasant climate. Since this protection on the northern Aegean Sea, in Istanbul and in the interior does not exist, it will be there in the winter months a little cooler. The summer months guarantee but in the whole of Turkey and warm rain-free weather. The maximum and minimum temperatures in winter be 17 degrees or 6 degrees, 34 degrees in summer and 23 degrees.
Tips
In bars, cafes and restaurants, a tip of about 10% of the bill is customary.
Payments
The local currency is the New Turkish Lira (YTL). One Lira equivalent to 100 Kurus. 55 cent is about 1 lira. In tourist areas you can often pay with euros, the prices are sometimes even awarded directly with €. To your holiday cheap and fast to get cash, you will find many ATM's in all cities for all major credit and debit cards. With the card you can pay directly in most shops and hotels.
Travel time
If you are a sun lover, you are on a package tour to Turkey not pass. The high season is between May and September. From April, the sea is a pleasant water temperature. If you know the country and its people, or take a city break, you can do this because of the mild temperatures even in winter, in summer it is in cities that is relatively hot.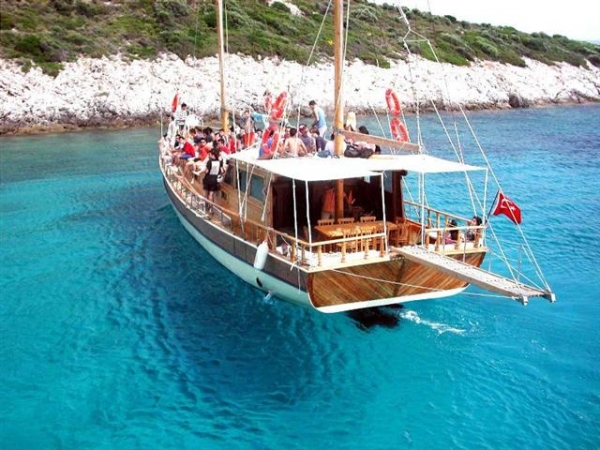 Traffic
To explore the surroundings of your resort, tour buses are a good choice. The companies compete fiercely for the attention of the passengers, therefore, are very high standards of comfort. For a longer trip, you must not be surprised if you water, tea and pastries are served. You can also use the now fairly well-developed road network. Branches of popular car hire companies can be found in every major resort. Public transport is dominated by buses and taxis (dolmus). In the larger cities such as Ankara, Istanbul and Izmir, there are also underground.