A Brief Visit to Pertek Castle, Hidden Jewels of Eastern Turkey
|
This is one of the many hidden jewels of Eastern Turkey region. The area is in fact full of ancient/historical, even Biblical places. Because of various reasons — mainly political problems– many of these places do not receive half the attention they deserve. Still, for those who are eager to explore new destinations, the region is a treasure chest.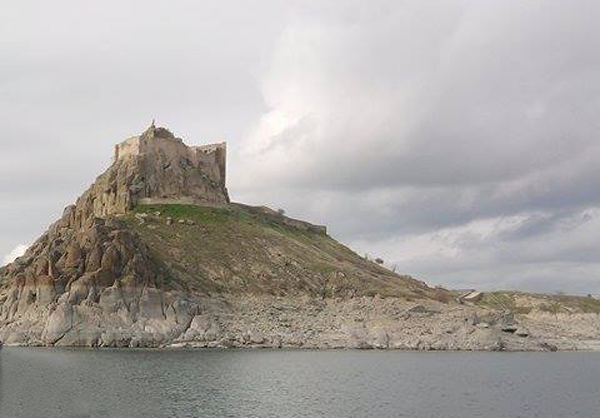 Pertek Castle, in Tunceli province of Turkey, which is also right next to the border of Elazig province, should be one such hidden jewel awaiting to be explored by many. I am not sure if it was as beautiful of a place to visit as it is now before 1970's. It was not always the way it looks in the pictures here — all surrounded by water.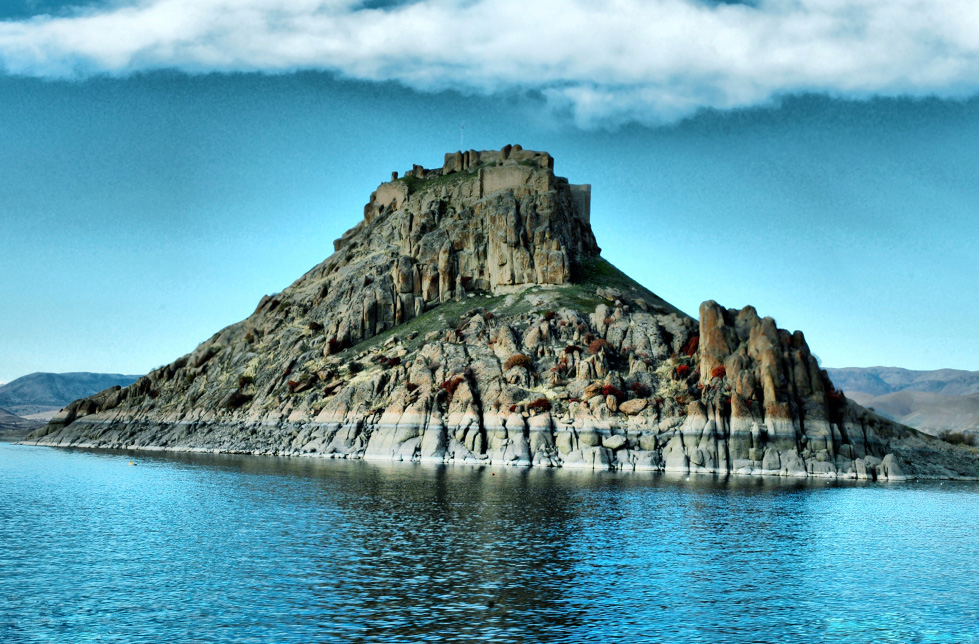 In 1974, when Keban Electric Dam was built over Murat river, which is one of the two main sources making up the Biblical river Euphrates, Pertek Castle was surrounded by the water and came to look as it is right now.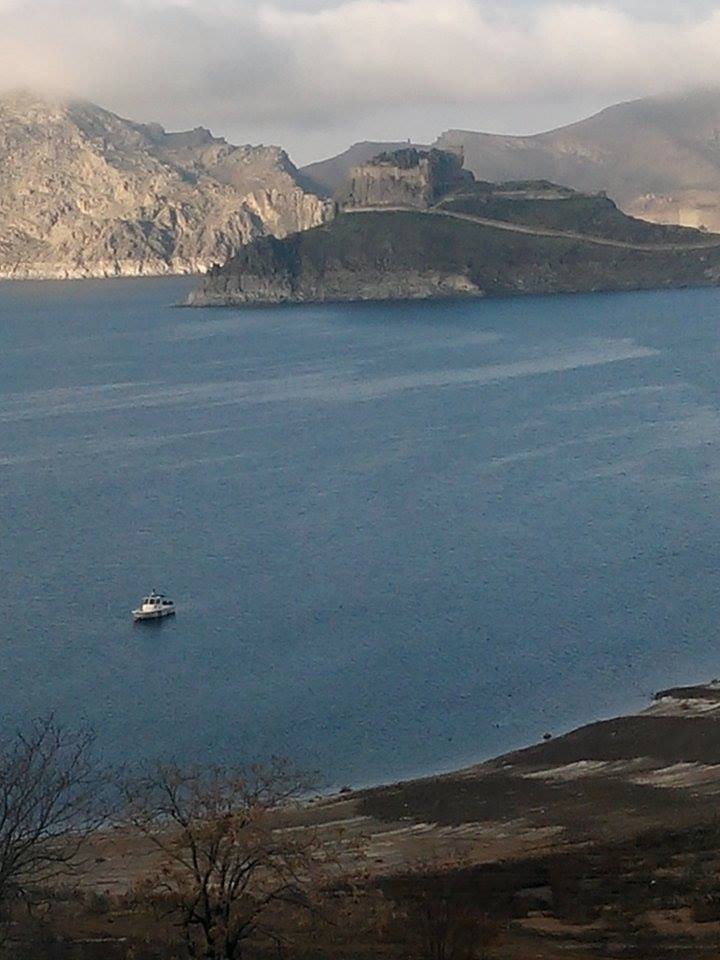 Although the castle is known to be first built by Seljuk Turks in  11th century, there probably was something built, whatever it was, in that location prior to Seljuks. And it was probably from Urartu period of the region, which dates way back to 860-590 B.C. The castle was also restored by the Ottoman.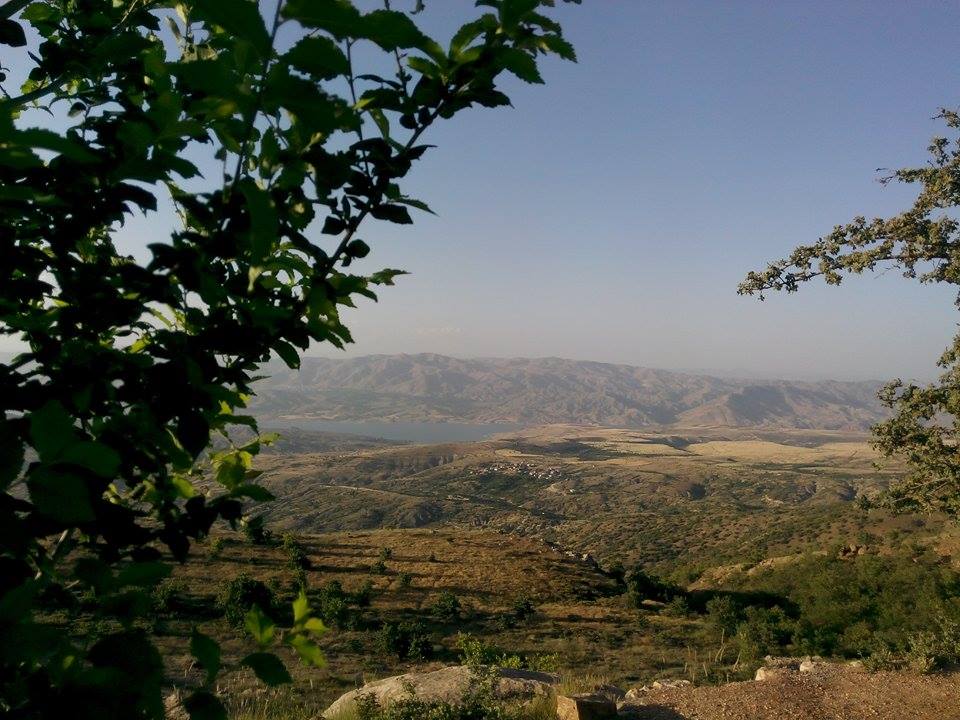 (Down there, across the river is Pertek town of Tunceli province, and the island is on that river — this photo is taken from up the hill back in Harput district of Elazig province)
You could a take a ferry across the river, and watch this beauty along the way. It takes about 10-15 minutes to cross the river on ferry. You could get your vehicle on the ferry, as well. You could take a cup of tea along the way, eat some simit (pretzel-like food), and feed seagulls while enjoying the view.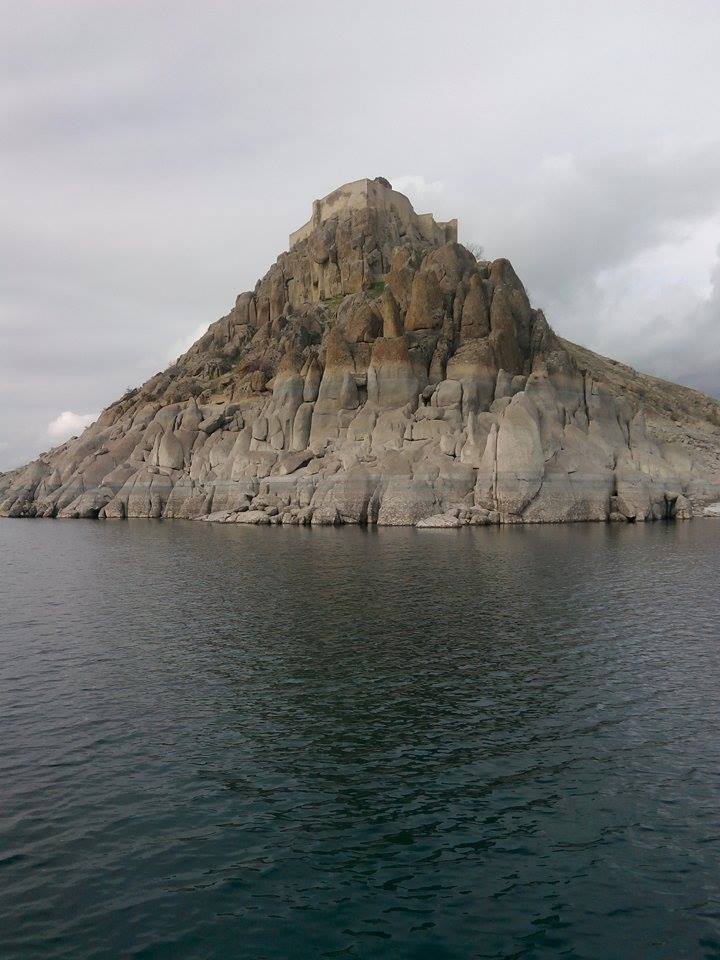 The castle was under restoration, and as I hear, it is finished now and open to visitors. An ancient castle, now, situated on sweet little island — sounds like worth visiting.
P.S. – Great many thanks to my father who provided all of these pictures, except the second one from above.